Packing and moving your entire household from one place to another is one of the most daunting and risky tasks, where you have to invest lots of time, energy, money as well as proper planning to complete it successfully. It is human nature to buy new items and store the old and used ones in a favorite corner at home, which you don't want any more, and you are not planning to shift them in your new home.
Don't you think instead of throwing them away or giving to any kabadi wala? You can donate them to any needy person near you or any charity, NGO, etc. to help people who can use your stuff. Donating your used items is one of the best way to have a fresh start after shifting in your new place and get rid of what you don't need is to donate your belongings before you move. It is the best way to get rid of used items quickly by helping needy people who can use your stuff to fulfill their daily life requirements without begging in front of anyone.
One of the main advantages of sorting and donating your items is you can decrease Moving company's cost and time, and they can complete your move within your expected budget and time as you will have fewer goods to be packed and moved at your new destination.
Preparing your goods for donation is not as easy as it sounds, it can be quite tricky unless you have a plan and stick to it. With a detailed plan and proper time management, there is nothing to worry about; we will help you to be prepared for donating your used household items before relocation with help of AssureShift (Relocation service providers) at a new place.
Tips to organize your things for donation
1.  Start early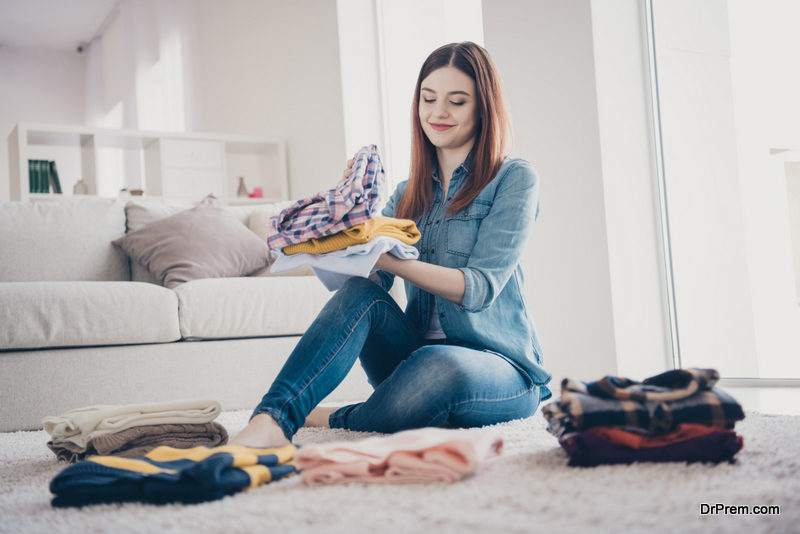 Apart from preparing household things for packing and moving, it's important to organize your items for donation as it will take a lot more time than expected. Therefore, you must start as soon as you get to know you have to move, and make sure you have enough time in hand in case something unpredicted comes up.
2.  Don't be sensitive while decluttering
We agree that people have lots of emotions attached with their old items; which is why they find it difficult to get rid of some of the things that get collected from a long time. If you are not sure which items to donate, just keep the items which you are sure of using and get rid of others which you think will not be useful to you after shifting in your new home. But, never make the mistake of donating damaged possessions as it will not be of any use for anyone.
3.  Do it one room at a time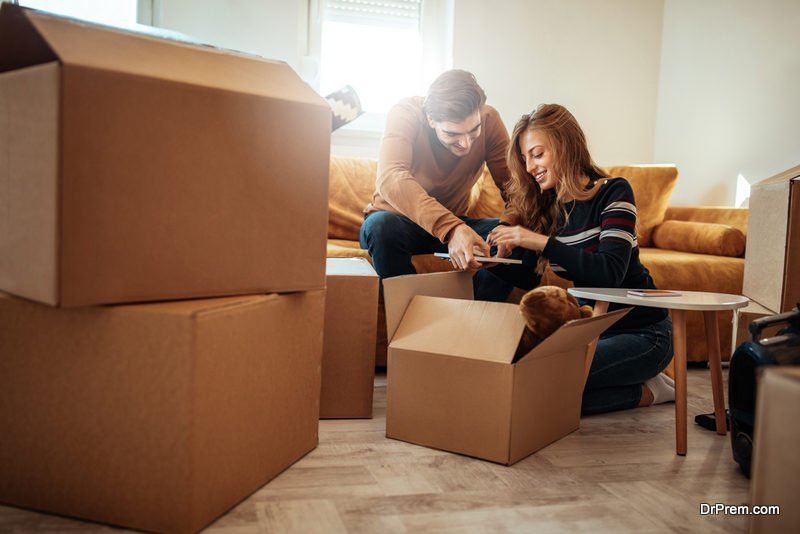 Start sorting and decluttering the items of one room and stay there until you completely go through all the unwanted things required to donate and set aside the essentials to be packed and moved. Once you finish one room, only then move to the next one. This way, you will make sure you don't forget anything at the last moment.
4.  Make a 'donate' and 'keep' pile
Make two different sections, one for the required things which you'll move with you, and another for donating unwanted goods. This will help avoid any last minute confusion when the Packers and movers Delhi arrive at your residence to pack and move your goods.
5.  Use durable packing supplies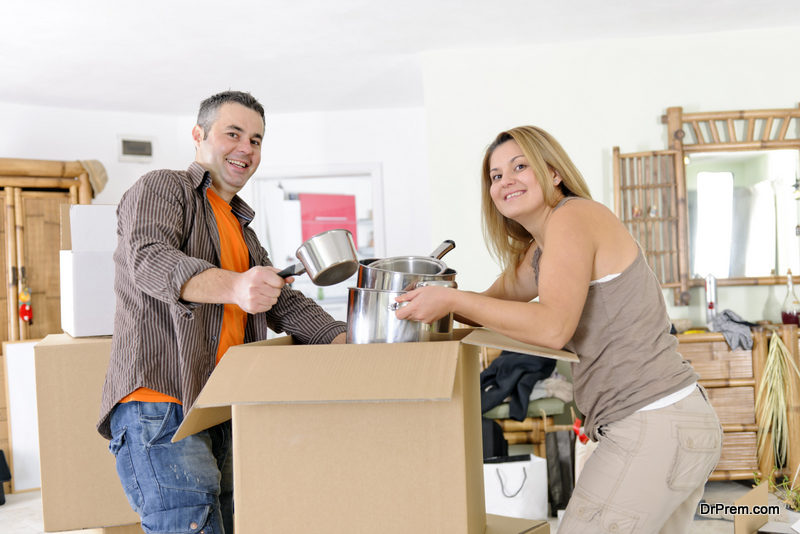 Never make mistake of thinking you won't need to pack any of the items which are being donated, since they may end up getting damaged before you give them away and deprive someone in need of the items which they could have used otherwise. That's why experts suggest to always use strong quality packing boxes and materials, especially if you have any delicate items to ensure that they don't get damaged during transit.
6.  Pack the items separately
Once you've packed the items for donation, label and place the packed boxes in a separate part of your home. Remember to donate it before your moving company arrives at your place to shift your household items to be safe form heavy packed containers and surprising bills at the last moment.
7.  Search trusted NGOs or charities near you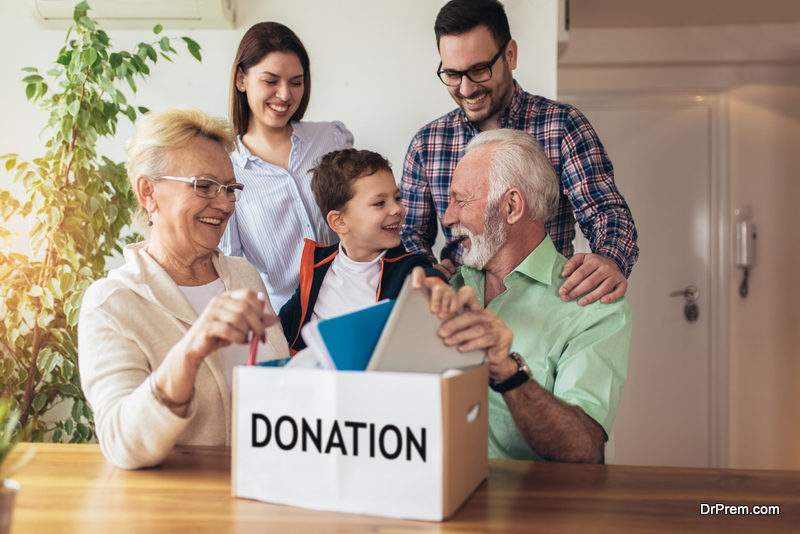 After you are done with decluttering and packing unwanted items, you can give them to someone in need near you. You can also search for reliable NGOs, charity, trusts, etc., and help bring a smile on many faces. You can also contact well-reputed platforms like AssureShift to get complete details of the best NGOs in your city, so that you can donate your items at the right place. Check for NGOs who have the option to pick up your donation so that you have enough time to manage other essential tasks before moving.
While shifting, remember to clear out the clutter by getting rid of stuff you don't need and donate them. We agree that this complete process is time-consuming, but after completing this entire process of sorting, decluttering and donating, you can make the process of packing and unpacking that much easier not only for the relocation service providers, but also on your wallet.
Relocating to a new place is that moment when you add a lot of garbage to the environment, which can cause several health issues to the people living nearby. That's why when you're planning to pack and move your goods, make sure you give extra attention to the items which you cant donate or take with you. If there are many harmful things, dispose them far away from the residential areas to save the environment from pollution.
Article Submitted By Community Writer