Meeting rooms are a fundamental part of modern office design. They are used for everything from high-level board meetings and conferences to informal gatherings of staff members. A meeting room is often the place where a client or potential client can form their strongest impression of your company. Naturally, communications and advertising agencies are under more pressure than most companies to create innovative and eye-catching meeting spaces.
A meeting room is an advertising agency's chance to convey the impression that they want the company to project, so it is vital to inject some personality and professionalism into their meeting spaces. Since advertising agencies are hired for their originality, their meeting spaces require a little more panache. We've chosen three of the best ways that companies in the communications sector can improve the office design of their meeting rooms.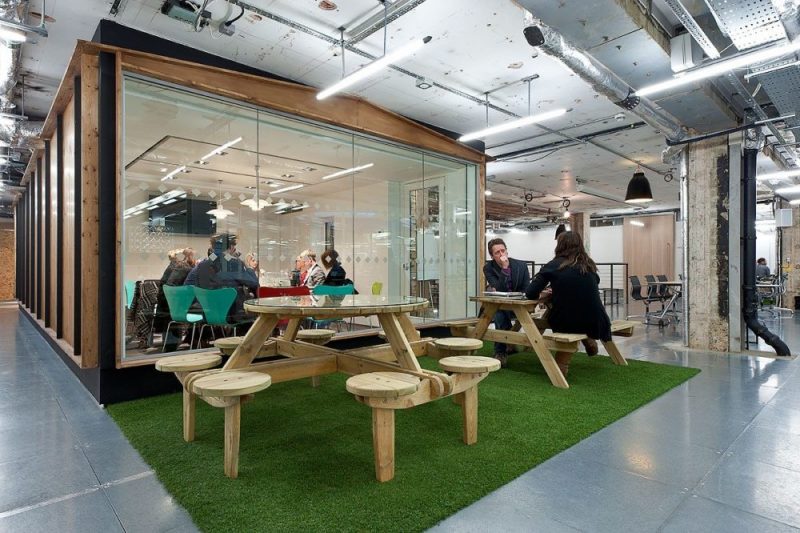 Choose an effective table configuration
The table is the central focus of meeting room so make sure it matches the style of business it is supposed to perform. For example, a single boardroom table or a U-shaped arrangement allows everyone to engage with the speaker and vice versa. Smaller tables are more adaptable as they can be joined together or rearranged into different configurations. The table should be surrounded by enough space to move around and the room should get plenty of natural light, if possible.
Advertising group Dentsu wanted their West End office interior to reflect their mission statement "Making future magic" and their futuristic exterior, and their meeting rooms reflect this ethos. The design includes unique commissioned features, such as a bespoke table in the style of a full-size aero plane wing in the penthouse suite boardroom.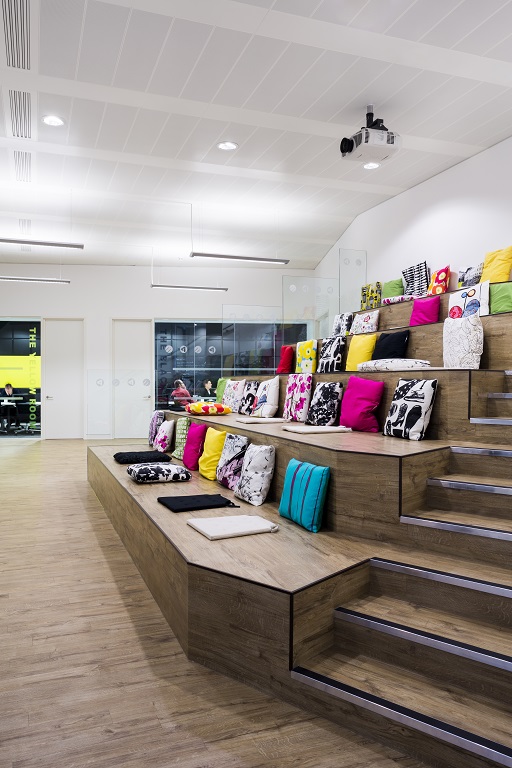 Reflect your company's culture
If a look can convey a thousand words, a meeting room is a one-stop-shop to promote your business to clients and give them insight into your company's culture. It's equally important to convey your values to your staff so that they can 'live' the brand and become informal ambassadors for the company. This can be as simple as incorporating your brand's colours into the meeting room design or using logos and artwork. If the company has won awards or certificates, don't be afraid to display them prominently since they will boost staff's loyalty and impress clients. Companies that are proponents of open and collaborative working styles can demonstrate this ethos by using lots of glass, adaptable furniture and movable partitions, which you would find at stores like Urban Ladder.
Glass gives a sense of transparency and honesty; it instantly conveys that nothing is hidden away from your staff, thereby fostering a sense of trust. EDC Communications reflect their quirky brand of style throughout their office space with glass partitioned meeting rooms and more informal meeting areas characterised by picnic tables, bohemian sofas and open plan space. The space even brings some outdoor touches inside in the form of small sheds and faux grass. This relaxed environment communicates volumes about the company and sends a consistent brand message.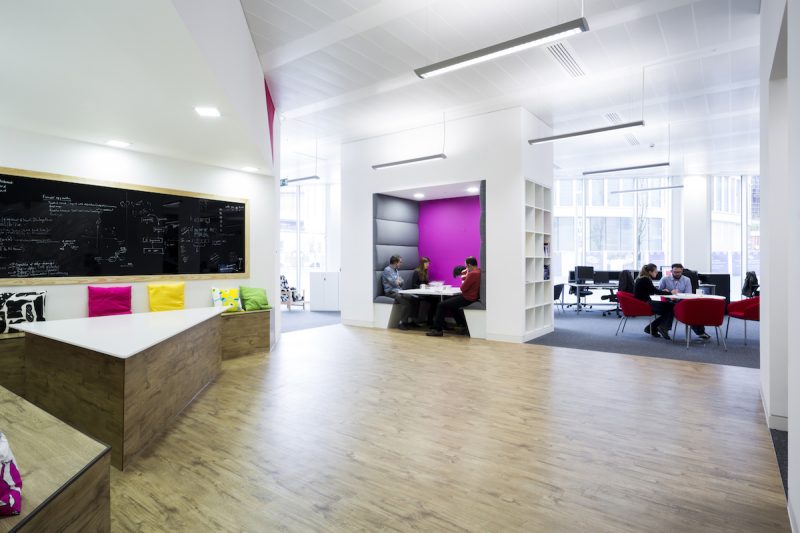 Create some separate spaces for brainstorming
Most advertising agency staff prefer closed office spaces where they concentrate. However, since collaboration is integral to the job, giving ad agency employees pod-like spaces for informal gatherings and workbenches can be more conducive to completing projects. Bright colours and a variety of comfortable seating stimulate creativity. Many agencies forgo reliance on traditional meeting areas and come up with more inventive designs for their workspace.
Marketing and branding company EMO & TRA benefits from an attractive office space that inspires trust and collaboration from visitors and staff members alike. The open plan offices are decorated with bright colours and fitted with glass-walled offices. The modern ergonomic furniture and public collaboration areas for staff include a large blackboard for brainstorming and breakout booths for small teams. There is also a theatre style presentation area for 50 people with tiered benches and vibrant patterned cushions.
These are just a selection of ideas to improve your advertising agency's meeting rooms. By enlisting the help of a professional services company, you will be able to design the best meeting rooms for the industry you work in.