They say that one good book can change your life forever. Picking that right book from the bookshelf is an action that has the potential to change you way you see your world. And with the best travel books, you can quite literally see how the world around you is much bigger than you thought. Not only that, there are quite a number of travel books which will ignite your desire to explore what lies beyond the four walls of your house. Check out the list of best travel books to strengthen the wanderlust within you.
World Walk by Steven Newman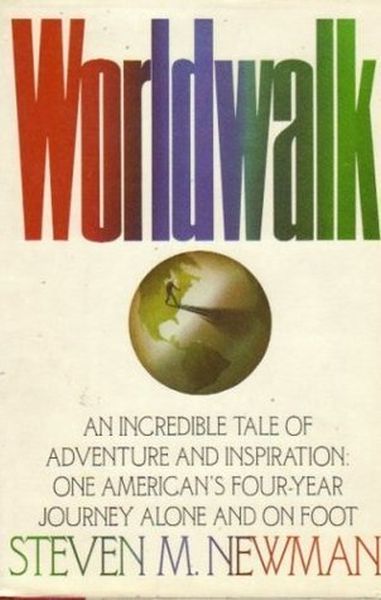 Newspaper writer and journalist, Steven Newman was only 28 when he decided to pack his luggage and explore the world on foot. Over a span of 4 years, Newman visited 22 countries across 5 continents. It is what he experienced and witnessed there forms the crux of the novel – and what a beautiful crux this one is!
In his book, Newman writes about the stories told by mankind and for mankind – and these are tales of love, loss, compassion, bravery, courage, kindness, and every other miniscule emotion that makes us who we really are.
Not only that, Newman's books also outlines mankind's encounters with and against nature – stories of wildfires, animal attacks, and much more. With this, there are practical and useful tips to travel around the world on a budget.
Newman's book is one of the best travel books that will inspire you to pack your bags and set out on a search for the essence of humanity, nature, universe and how all the three elements are interconnected in a marvelous manner.
The Alchemist by Paulo Coelho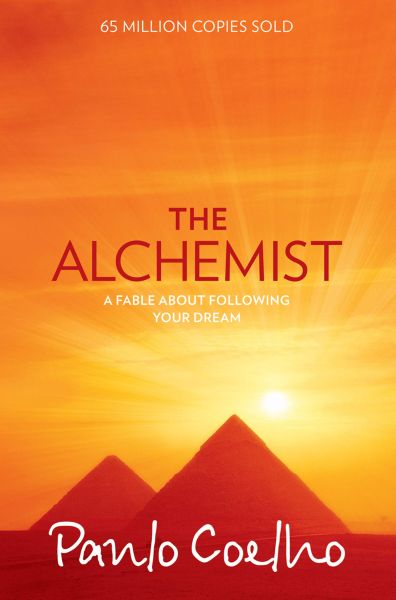 The Alchemist is a book that has been motivating people to find themselves in this vast world ever since it was published. And if you too are suffering from existential angst, this book is the right choice for you.
An intriguing story of Santiago, a young shepherd who is eager to travel around in his ardent search for a treasure, finding himself instead on his journey – The Alchemist is all about figuring out your inner self by exploring the outer world.
Entertaining and educating stories fill up this book – with important life lessons such as courage, kindness and bravery. The Alchemist tells you to never give up on your dreams. The book is one of the best travel books out there, since it not only drives in us the desire to discover the world around us, but also the one inside us.
The Cat Who Went To Paris by Peter Gethers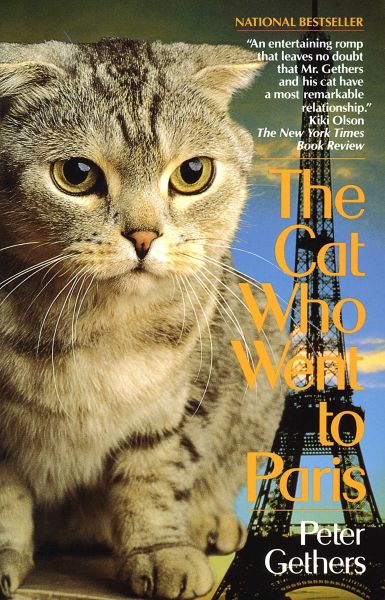 Crazy travel stories make the world go round. If you know any ardent traveler in your life, you have probably heard unbelievable travel tales from the person than the ordinary ones. The Cat Who Went To Paris by Peter Gethers is one such amalgamation of crazy travel tales of the author with his cat, Norton.
With a pinch or more of humor dissolved with usual travel situations – a normal world tour turns extraordinarily adventurous. And with a cat by his side, Gethers immerses and removes himself from bizarre situations – including the one where he convinces the love of his life that he is the right one for her.
This one is not only one of the best travel books to read, but also a light-hearted humor filled page-turner for most travel enthusiasts. The Cat Who Went To Paris is a modern-day P.G. Wodehouse classic, just focusing more on a feline who is more well-traveled than most humans out there!
Love With A Chance Of Drowning by Torre DeRoche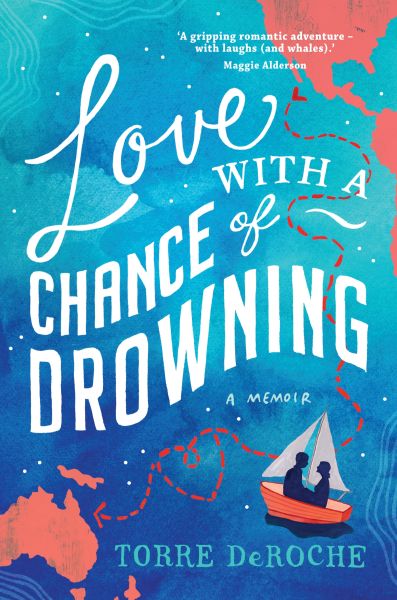 Have you ever sat back in your office chair, day-dreaming about leaving all of this behind and just sail off into the wild seas like Sindbad? You aren't the only one. Torre DeRoche dreamt about the same, and the thing is, she actually went ahead and did it!
One of the best travel books for those who love a mix of world exploration with jaw-dropping humor, Love With A Chance Of Drowning is a light-hearted novel for sure.
Torre DeRoche quit her corporate job and set out on a sailboat with the love of her life (someone she just met) to explore the Wild South Pacific Ocean.
If you are in a doubt whether to follow your whim and just go with the flow – go read this book. It is funny, it is adventurous, and it is definitely heart – touching.
Vagabonding by Rolf Potts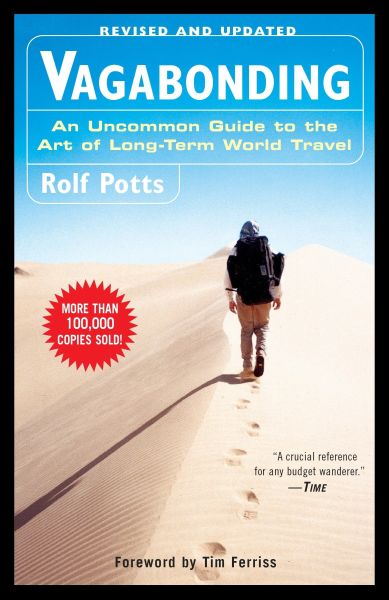 Most of us satiate our hearts with breathtaking visuals of the world around us by just watching them on our digital screens. But deep inside, we all yearn to escape the mundane life and immerse ourselves in the natural wonders the world has in store for us. What stops us is the lack of time, motivation and money.
With Vagabonding, this excuse will no more be entertained. Read this beautifully written travel guide and discover simple ways to take time out for your backpacking. Vagabonding will convince you that there is a vast, wild world waiting to embrace you. All you need to do is to take the first step.
How To Travel The World On $50 A Day by Matt Kepnes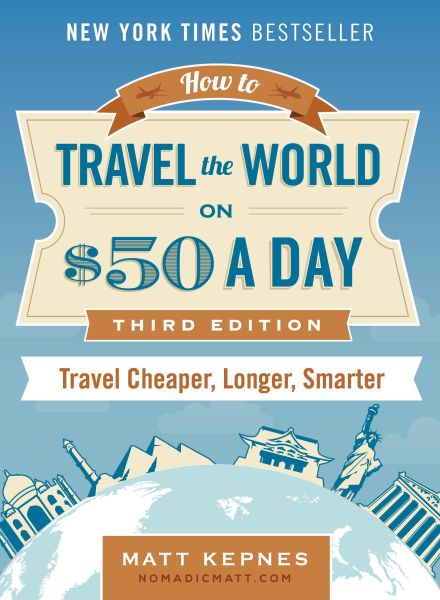 You just cannot resist this one if you love to travel. The author successfully and interestingly talks about in his book about how you can travel the world in such a small budget. Not only that, he also talks about how to navigate the unexpected and unforeseen circumstances that you might encounter on the way.
The best part about one of the most entertaining travel books out there is its tone. It is personal and modest – two things which connects this niche genre with its audience. Pick up this one from the bookshelf in the bookstore and you won't be able to put it down before you have devoured the last word.
Unlike trees, you aren't rooted to your ground. Travel books offer you the best reason for this. They inspire you to take the optimum advantage of the blessing of mobility. Explore the world, explore yourself. Do all this by just reading the right travel book.