Narender modi is seen as an important person who can take country out of all the economical woes it is facing today. There is euphoria in corporate houses, as they have pin hopes on him for hard and better decisions for economy. Present government is suffering from policy paralysis and major decisions are on the hold due to one reason or the other. Everybody thinks that he can recreate magic, what he has done in Gujarat, and can create favorable investment environment in whole of the country.
Indian economy is in shambles and suffering from low growth, high fiscal deficit, rupee depreciation and lesser foreign investments in country. Indian GDP is below 5%, lowest since a 2002-03. Agriculture and manufacturing growth dipped to 1.8 and 1.9% respectively. The big question is – "Is Narender Modi capable of improving the Indian economy".
Here are some factors that support Modi as a successful economic reformer through his achievements in Gujarat:
High agriculture growth: Many attribute high and continuous growth in Gujarat to his focus on agriculture. Agriculture growth has been as high as 9% in last 5 years in Gujarat. Modi has provided farmers with all the facilities for a better agriculture growth. Irrigational facilities have been much better in Gujarat as compare to rest of India.
High growth rate: Gujarat has almost witnessed a growth around 9% in last 5 years when all India growth was languishing. Growth has been witnessed in all the sectors like agriculture, IT industry and manufacturing, putting Gujarat on road to success.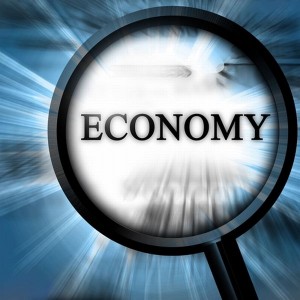 Continuous interaction with industry: Narender Modi through his initiative and flagship programme of vibrant Gujarat summit has been in continuous touch with the industry. He pays heed to their demands and problems they are facing. All big corporate houses have participated in his summit and his achievement is evident with the fact that he has assured almost 39 lack crore investments in last 5 years through this summit.
Better infrastructure: Infrastructure development has been his agenda for advancement. Gujarat has witnessed better connectivity through improved and better roads. Almost all rural parts of Gujarat have good roads. Infrastructure development is better as compare to other states and that is why many corporate houses want to invest in Gujarat.
On the other hand, there are many who are opposed to the idea that he can do wonders to improve Indian economy and their arguments are:
Gujarat model is a state specific model: Many argue that India has such diversity that each part of country has different development needs and one successful model cannot be replicated everywhere. They say he has worked for a specific state and he will find a new and bigger challenge to address economic state of India.
Gujarat was already a developed state: Many argue he has not done any charisma in Gujarat. Gujarat has been a developed state for years. Gujarat having a coastline of 6000kms and having ports and airport infrastructure already in place was already a rich and developed state.
Low on human development index: Despite a continuous growth, many felt Gujarat development has not reached to tribals and many reserved communities. Gujarat is on 11th position in human development index. Gujarat model has not been able to reach bottom strata of society.
Better development models exist: Many argue that other states like Bihar, Delhi and even Pondicherry have posted much better growth than Gujarat, despite being  less resources and infrastructure if compared to Gujarat.