Nature can prove to be quite a capricious mistress as is evident from the frequency of natural calamities. Several people seem to harbour negativity towards the ecosystem for this very reason. However, the whimsical nature of the environment does not seem to deter celebrities who, on the contrary, seem to love the natural world. The majority of noted personalities prefer to show their support for nature by wearing wristbands or tee shirts associated with charitable organisations or causes. But there are a handful of celebs who like to practice what they preach. These celebrities have invested in nature friendly vehicles to do their bit for the environment.
Hollywood Hotties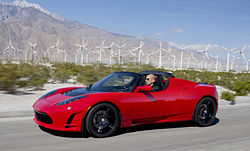 Hollywood heartthrob, Leonardo DiCaprio has remained a strong supporter of green programs for many years. Back in 2001, he was the very first celeb to possess and spread the word about the benefits of the Toyota Prius. The experience was overwhelming and led him to declare that he felt like the king of the world on owning the first ever successfully promoted hybrid automobile. Throughout the years, DiCaprio has been the proud owner of numerous electric and hybrid cars like the fully-electric Tesla Roadster which is capable of going from 0 to 60 in a matter of just 3.7 seconds.
Another loyal supporter of the popular mid-sized sedan, the Toyota Prius happens to be Cameron Diaz who has been widely snapped by the paparazzi while cruising around town in her car. She has proven herself time and again to be a vocal advocate of hybrid cars by making her love for them known to the public in a number of interviews. However, she does tend to come across as a bit too overenthusiastic at times!
George Clooney owns a hatchback mini, a Tango 600 to be precise. The fully-electric car is built to take a single passenger only and is, therefore, ideal for Clooney who has developed quite the reputation for being a recluse. The Tango definitely sends out a clear message – he has no need for anybody. He enjoys taking his Tango for a spin on the open road. The Tango 600 may not be much of a looker but it more than makes up for the lack of design through its speed which can go 0 to 60 in less than four seconds. The hybrid vehicle has a top speed of more than 130 mph.
Socialite Paris Hilton has contributed to the ecosystem in her own unique way by purchasing a full-sized hybrid SUV, the GMC Yukon Denali Hybrid.
Of Rockers and Talkers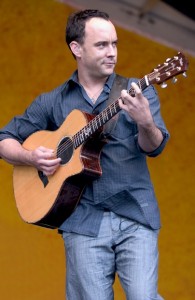 Dave Matthews is one of those rare rock stars who are in the limelight more often because of their philanthropic activities rather than their off-stage antics. He is reputed for his support over environmental concerns. Not only does he drive a Honda Insight but he has also participated in the struggle against global warming. He is careful to make use of bio-diesel fuel on his tour buses.
Host of the Tonight Show, Jay Leno, was smart enough to combine his two favorite passions – cars and nature – when he became the owner of the first sports car powered by a lithium-ion cell. The battery helps the Chrysler Crossfire which has been retrofitted to generate zero emissions and attain speeds above 100 miles per hour.
"Green" Politics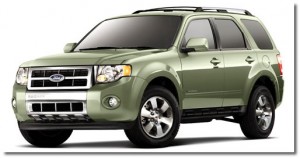 Al Gore was the recipient of the Nobel Peace Prize for his involvement in increasing awareness of environmental concerns. So it is no wonder that the man drives a mid-sized Mercury Mariner hybrid.
Barack Obama zooms into the list of environmentally-conscious public figures with his Ford Escape Hybrid which can give almost 34 miles to the gallon.