Over the past few years, there are various types of businesses that have evolved around the world. Directory listing business is one of them that has been increasing its demand. As one of the best directory tools, Directorist has also been getting popularity over the years.
Directorist is the feature-rich WordPress directory plugin with lots of potential. The developer of the plugin is really doing great stuff to make the plugin the best directory category. As a user of the plugin, you can create and use any kind of scalable directory websites effortlessly.
Before Starting!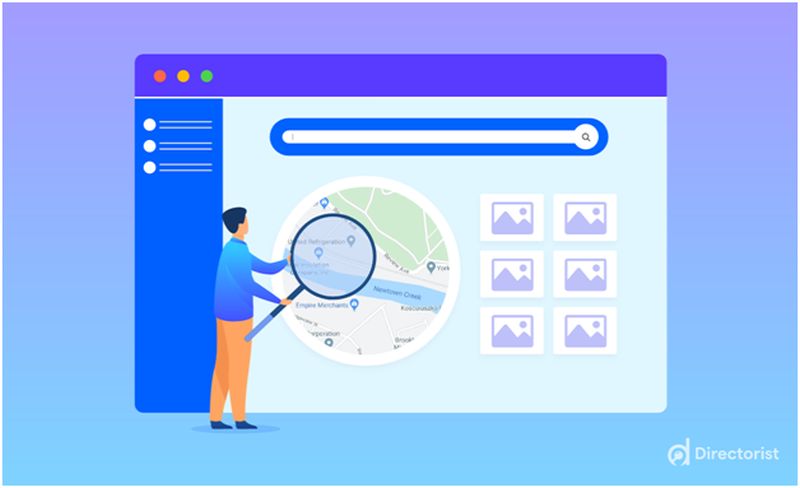 Image Source : directorist.com
Let me share something about the aim and perspective of the pugin before diving into the deep. Directorist started its journey with a definite purpose to make directory listing business easier than ever. To make it happen, the developer of the plugin is very careful from the very foundation to make sure the quality of it.
Though the plugin hasn't achieved its expectation yet, it's still working hard to fulfill its future roadmap. But there are tons of features and functionalities already available in the plugin that help you to scale up your directory listing business. Let's move on to the major features that Directorist provides.
Rocking Features of Directorist
Directorist comprises numerous extensive features and functionalities for its users. First, we can start by the Custom Fields feature.
Custom Fields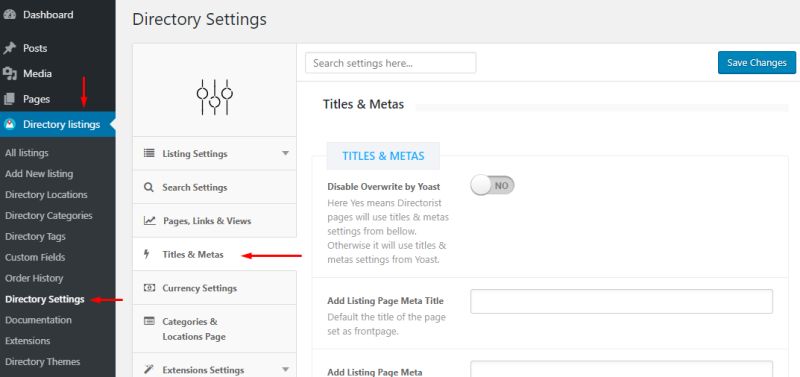 Image Source : directorist.com
Using custom fields can be a handy way to make your directory more friendly. Directorist allows you to create and add unlimited custom fields to your listing without adding any custom code. Even you don't need to know any coding knowledge for it.
Custom Post Types
WordPress comes up with five default custom post types and Directorist allows you to modify the post types for your directory website. Currently, in Directorist, the post type has the pre-set slug "directory", that means all listings will have a URL like yourdirectory.com/directory/this-listing. You can change the slug cas you want from the Settings.
Taxonomy
Directorist allows you to use three pre-set Taxonomies. Categories, Tags & Location, Categories, and Tags are the standard post categories and tags in WordPress though they are the distinct taxonomies. When you need to add new categories, Directorist allows you to use a category image and font awesome icon which would be displayed on the front-end template.
Live Chat

Image Source : directorist.com
As a directory business owner, you need to have a live chat or private messaging system to interact with your users. This helps both the users to get satisfaction and the owner to increase the revenue. You'll hardly get any directory plugin that provides you the feature but Directorist allows you to have this on your directory website.
Directory Booking
Booking is another rare feature for directory business that you'll not get in any other directory plugins. This killer feature is used to take reservations and appointments on your directory website. Directorist allows you to have this feature through a cost-effective extension.
Listing FAQs
Directorist offers you an opportunity to add an FAQ section on your directory website. This helps you cut down on users' queries about your directory business in the best possible way. With this awesome feature, each listing will have its own FAQ section to help your users know better about your business.
Integrations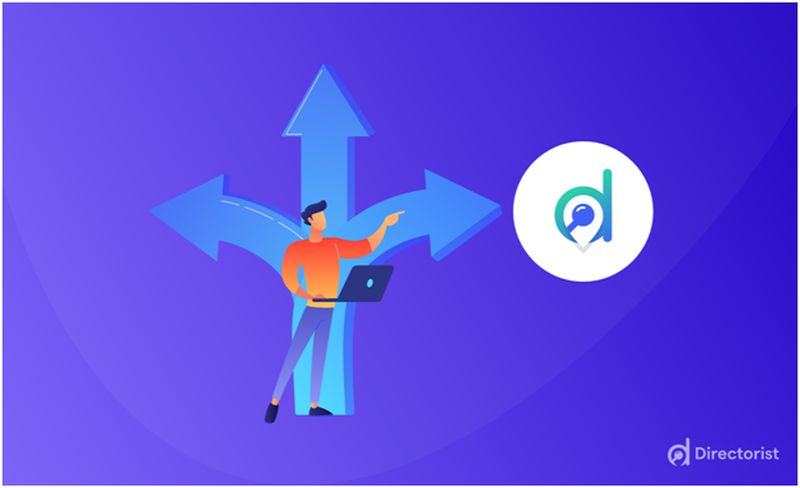 Image Source : directorist.com
Directorist is integrated with various types of platforms. As the page builder integration is the most needed feature for a directory website. Directorist comes up with Elementor already and the integration with most other popular page builders are underway.
Apart from page builder compatibility, there is an upcoming integration with WPML to make your directory multi-lingual. This will ultimately help you to get more traffic on your website.
Email Notification
Directorist comprises a two way email notification facility for both the admin and listing owner. You can modify and change the email setting & templates for email notifications using the Directorist Settings panel.
Multiple Monetizations
Earning money is one of the core perspectives for any kind of business. Directorist allows you to earn money by getting paid through different monetization schemes. There are several monetization facilities like Ranked Featured Listings, Claim Listing, Paid Listing, and so on.
Frontend Listing Submission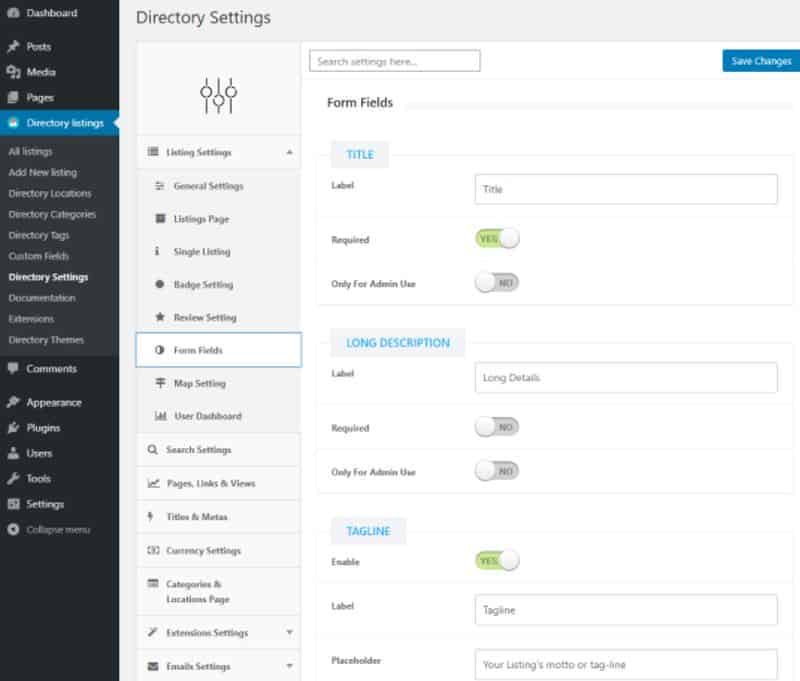 Image Source : directorist.com
Ability to submit and manage listings from the front-end is a handy feature. Directorist allows you to have the feature that will provide an opportunity to manage listings without login to the admin panel. That means you will have a smart front end dashboard system to manage all your front-end submissions.
Translation Ready Directory Plugin
To get the maximum exposure of your directory plugin, you can expand the accessibility through translating it in different languages. By default, the plugin is integrated with the Loco Translator means you can translate any of your directory sites using Loco Translator.
CSV Bulk Importer
Directorist provides you a better migration facility through importing thousands of listings in CSV format. You can map any of the field types to the directory listing fields using this CSV Bulk Importer.
Multiple Payment Gateways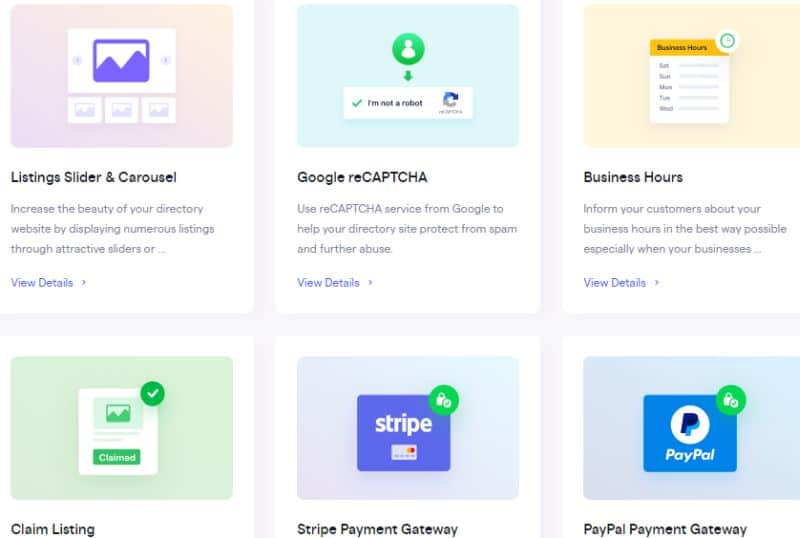 Image Source : directorist.com
For any kind of online venture, the more you provide the payment gateway to pay, the more you can earn from your directory users. Directorist allows you to set up multiple payment gateways on your directory website.You can set up the both simply by purchasing two cost-effective Directorist extensions.
Performance
Directorist is capable of scaling up millions of listings on your directory website. It's the light-weight directory plugin with smooth user experience compatibility. The performance of the plugin is pretty amazing as you can see the reviews and ratings in the WordPress directory.
Final Words
In fine, it can be said that Directorist is the growing fast quality plugin in WordPress. There are tons of features and functionalities available even in the core plugin which is completely free. Moreover, you're getting additional cost-effective extensions to make your directory business easier than ever.
I hope this article helped you to understand about one of the great directory plugins in WordPress. If you still have any queries, please do comment in the bellow and get your queries done.
Author Bio
Sazzadul Bari takes care of marketing at wpWax. He is also the man behind BlogCD & WPFame. When he's not drooling over digital marketing, you'll find him enjoying sports or going through his favorite books.