Donald Trump's U.S presidency has raised some serious concerns about how the rest of the world is going to react to the country's new found nationalistic stance. While some choose to follow in Trump's footsteps, some still prefer to live and let others live in the free world. In this stance, it is Germany that has come into the limelight, thanks to its chancellor Angela Merkel who is being hailed as the new leader of the free world.
Where it all started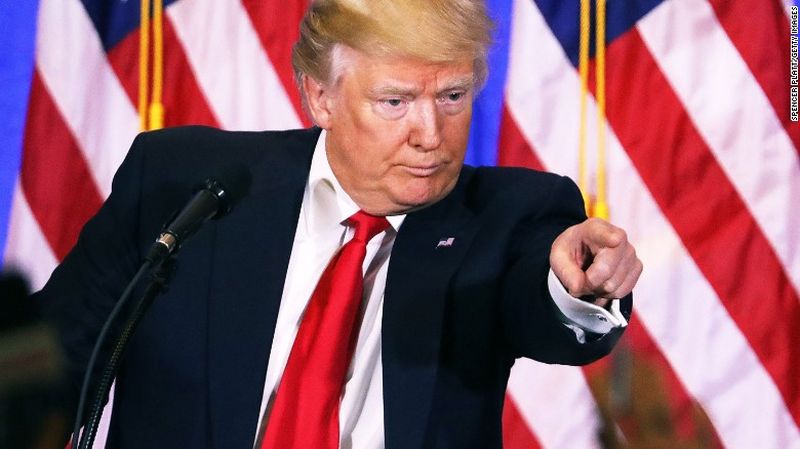 Image Source : i2.cdn.cnn.com
One can say it all started with Angela Merkel's congratulatory message to U.S. President elect Donald Trump. The message as well as its meaning and hidden criticism were quite clear, that Germany would offer its full cooperation to the U.S. on the basis of shared values with relation to freedom, democracy, respect for the rule of the law, and dignity of an individual irrespective of his/her origin, creed, skin color, sexual orientation, gender and political views. One should also note here that Merkel's message was somewhat more elegant than that of Deputy Chancellor Sigmar Gabriel who openly greeted Trump as the 'trailblazer of a new authoritarian and chauvinist government'.
Stakes for Germany have risen
With U.S. no longer being hailed as a country of the free world, the responsibility has fallen on Germany to try and make a difference in international affairs. This action, taken right after the election of Trump to the White House comes as more of an interest rather than a choice.
In her 40 minute congratulatory speech, Angela Merkel repeatedly stressed on international developments and their implications on Germany, as well as the state of the EU. By doing so, Merkel asked Germans the pertinent question of how Germany, as well as Europe, will offer a more human face to globalization, especially at a time when citizens are starting to withdraw into their comfort zones and choose to remain there, yearning for stability rather than change. Merkel gave an apt answer for the question herself by quoting that closing off the world will not help in any way, but embracing it and the opportunity to shape it will have a positive impact.
Urging Citizens to step forward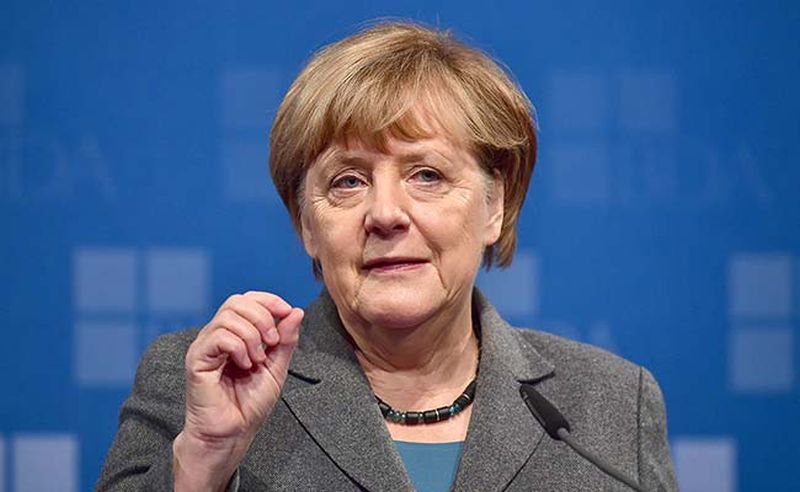 Image Source : i.ndtvimg.com
Merkel has realized the importance of Germany as a potential leader of the EU as well as the free world. In doing so, she repeatedly argued for openness, asking Germans to come out into the open and face the unknown without any fear in their hearts or minds. She revealed that this will have the desired effect on globalization when compared to shelter or protection.
 Encouraging Signs of Acceptance
For those who are becoming increasingly worried with Trump's ideologies, Germany offers hope via several encouraging signs. Its days of riding on U.S. power over the country have only recently started to stand up and recognize itself as Europe's de facto leader.
The nation has been spending a lot on defense of late in order to shoulder Europe's defense inside the transatlantic alliance. It has been training as well as providing arms to Kurdish Peshmerga fighters in their war against the ISIS in Iraq. It is protecting Lithuania and Mali from Islamic terrorism by deploying soldiers as well as sending combat units to these areas. Similarly, it has sent its fleet of Luftwaffe fighter planes to head off Russian incursions into Estonian airspace.
A move with risks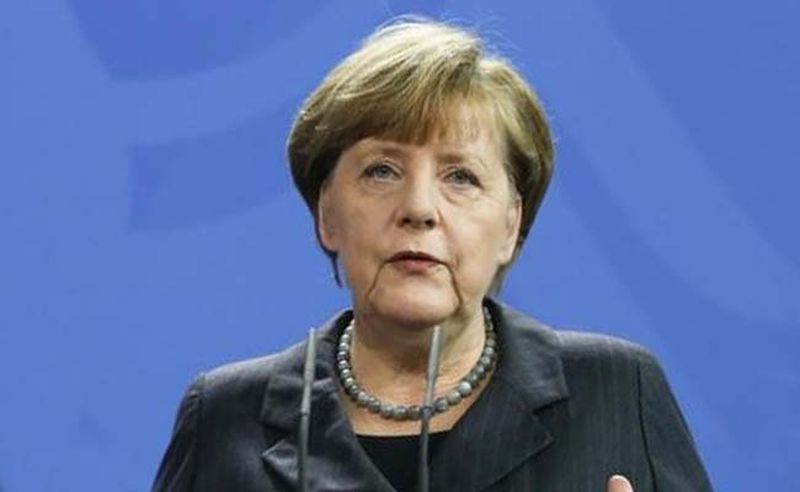 Image Source : i.ndtvimg.com
Angela Merkel's move does not come without its share of risks. This includes the growing doubts among the citizens of the country towards the Federal government's approach to supporting the others (refugees). Many are worried that the government has been doing more for the refugees rather than for Germans of late. Merkel was quick to take note of this fact in her speech and quash such rumors by reassuring the people that Germany's engagement with Europe as well as with the rest of the world was for the benefit of the country and its citizens. Asserting that the safety and security of the country and its citizens were her primary concern, Merkel has openly urged Germans to embrace the world and its inhabitants with an open mind and heart.
Summary
Germany's chancellor Angela Merkel is being hailed as the new leader of the free world owing to her stance of supporting globalization in a world that is free for all to live. At a time when everyone is preaching about staying closed and withdrawn, Merkel has urged Germans to open up and embrace the world as it is.