A few days back,I got the following bengali poem regarding the centiment attached with Durga Puja,the greatest religion festival of Bengal.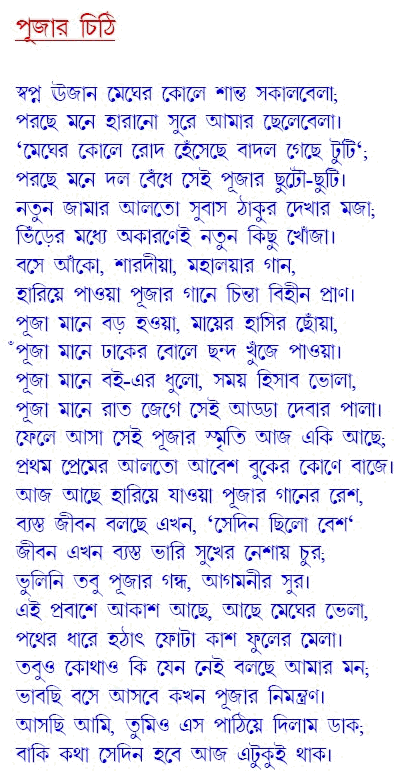 Being a hostelite since 5th standard,I always have a soft corner regarding this festivalof joy.The excitement of common people is extra ordinary during this time.
Actually,if you go through the history of bengali culture,you will find that bengalees are always live a simple life but they always give extra weightage to ethics and integrity.You may not find mercedes of benz in their bucket but you will definitely find vast academics in their kitty.
Durga puja celebration is the reflection of their joy and prosperity.Irrespective of caste and crade,every bengalees celebrates this festival of joy together.
Alas to myself,inspite of being a bengalee,I will be out of my town during this festive session this year also.I really miss all these things.