Travel may sometimes be a steady march away from fun and relaxation. Search could be focused more on relics of human sufferings rather than on culinary marvels, cultural excellence and landscape wonders. The theme of dark tourism centers on human misery arising from pain and death.
The cult of dark tourism is on the rise where tourists get a chance to witness remains of mass annihilation or regions devastated by catastrophe. A feeling of intense sorrow overpowers the tourists on visiting these places struck by tragedy.
Nuclear disasters, tsunamis and genocide committed by power-hungry political demons may evoke as much interest in tourists as afflictions unleashed upon victims. Often, the historical significance tied up with grief contributed to making the sites of events as the most popular dark tourism destinations.
 9 Most popular dark tourism destinations that you may think of visiting:
1. Chernobyl, Ukraine: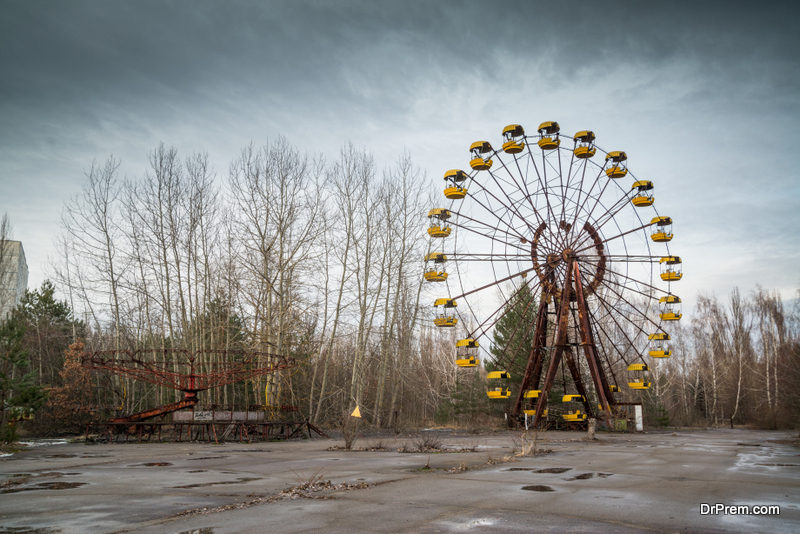 Chernobyl nuclear disaster happened on 26th April '1986 and its deadly impact of radiations had devastated an area of 30 kilometers wide from the centre of holocaust. Ruins of affected buildings, amusement parks overgrown with shrubs and an eerie silence are a grim reminder to the visitors of nuclear disaster.
Two decades have elapsed and yet life crippled by the harrowing incident could not come down to normalcy but it has turned into one of the most popular dark tourism destinations generating tourist revenue.
Roads traversed by tourists and once exposed to lethal radiation have been brought under control by through monitoring. Tourists can visit this dark tourism site under guaranteed safety.
2. Alcatraz, San Francisco, USA: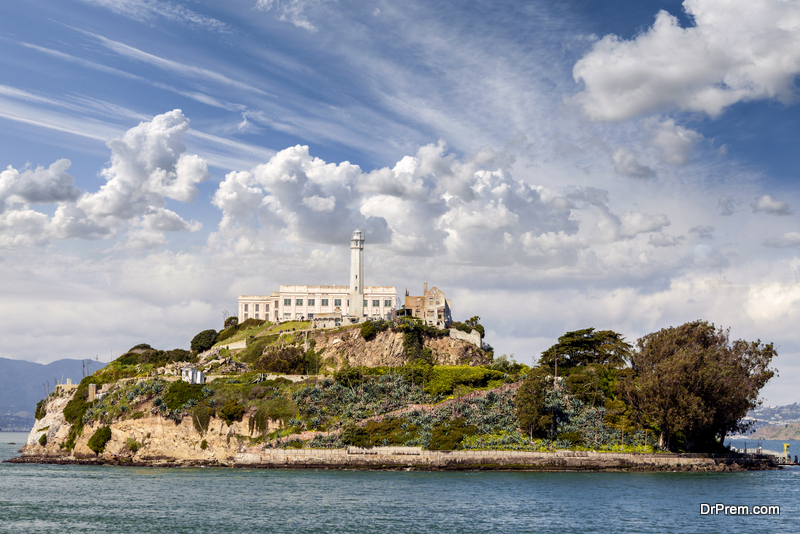 Grief tourism sites from around the world also include the infamous Alcatraz prison. Some of the most notorious criminals of the US were thrown here into banishment. Names like Al Capone and George Machine Gun Kelly quite famous in the underworld had served terms in Alcatraz.
Here the prisoners are thought to be the most vicious and savage making this place one the most popular dark tourism destinations. In fact, prisoners who acted violently and considered uncontrollable were sent to infamous Alcatraz as their last resort.
3. Phnom Penh, Cambodia: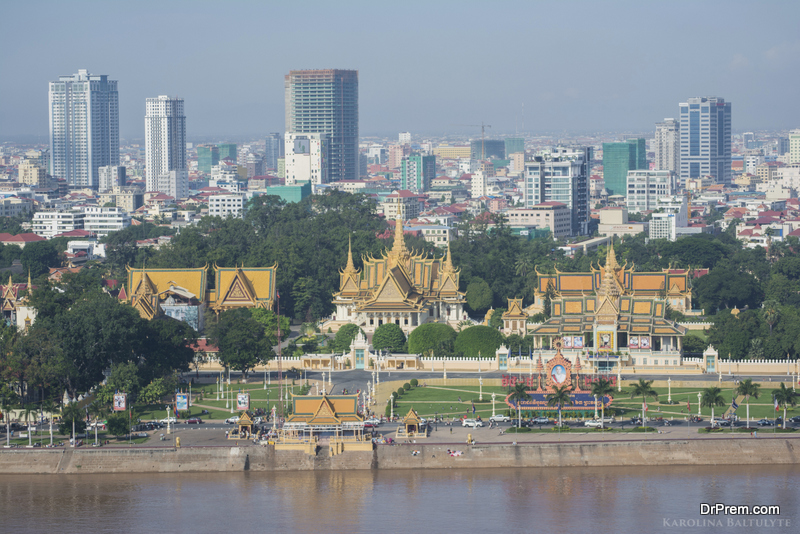 If the iconic temples of Angkor Wat, Cambodia have left you fascinated, you can plan a second visit to the country. Remains of mass genocide delivered by General Pol Pot and Khmer Rouge regime will give you a taste of what grief tourism feels like.The motive behind this mass extermination was the complete elimination of political nemeses.
Blemishes of mass murder could still be seen at TuolSuay Prey High school and in the killing fields of ChoeungEk. Thousands of human skulls are displayed in a heap giving you nightmares. The site is a witness to Cambodia's bloody past and the course of events that has given the nation its current status.
4. Eyjafjallajokull, Iceland:
The volcanic eruption of Mt Eyjafjallajokull in remote Iceland may have been unheard of, but that doesn't conceal the enormity of the scale of damage done by spewing lava. This happened in April '2010 and the impact was so extensive that the airborne ash had pulled down airplanes for about two weeks.
This caused the nation to take the hit of USD 5 million in terms of economic loss. However, the disaster has pulled crowd from across the world to witness the aftermath generating tourism inspired revenue.  Together with northern lights and glacial lagoons, the volcano of Eyjafjallajokullis contributing greatly to tourism in Iceland.
5. Devils Island, French Guiana: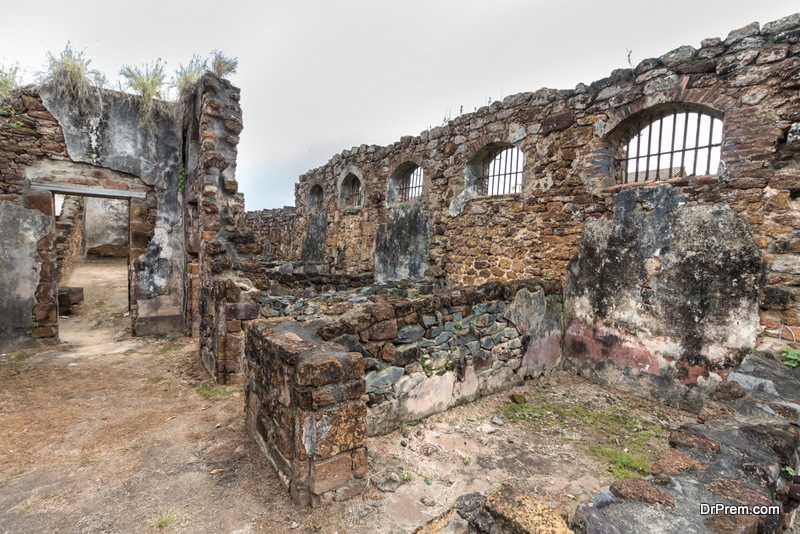 French Guiana is one of the weird places in the world that drives global tourism. This was built by French Emperor Napoléon III in 1852 in the extreme northern Island of Iles du Salut archipelago of French Guiana. It had earned a dark reputation for being one of the most infamous penal settlements.
This has been included as a grief tourism site from around the world owing to its inhospitable environment killing convicts dispatched to this diseased island. Tourists visiting here have access to cells where the criminals breathed their last. The cemetery where the dead prisoners lie in eternal silence is equally popular.
6. London Dungeon, United Kingdom: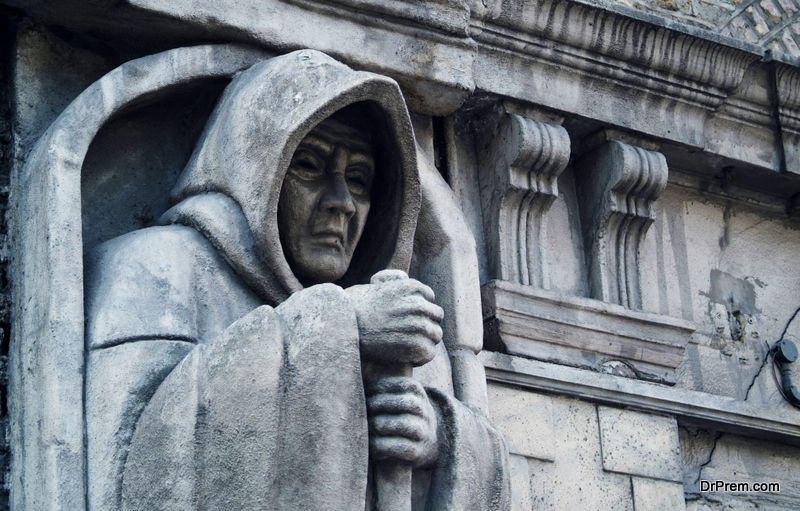 London Dungeon is one of the spine-chilling murder spots around the world. It has easily turned into one of the most popular dark tourism destinations for being an abominable exhibit of grisly incidents from the medieval period.
Death had resulted here from plague, slaughter, torments and other horrendous scourge. Initially, this notorious site had started off as a museum of macabre history but snowballed into a dark tourism spot with rides, special effects and celebrities explaining you the lurid past making your trip thrilling.
7. Missouri's State Penitentiary: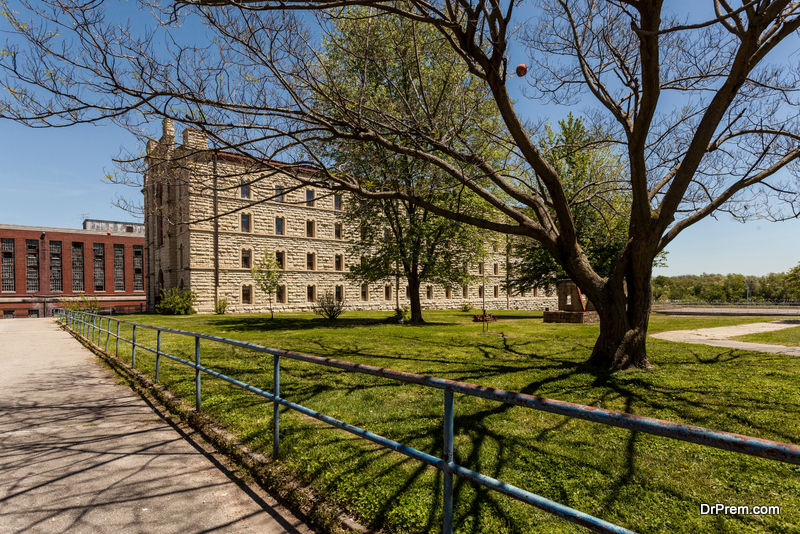 If you visit the website, this murder spot has been tagged as "the bloodiest 47 acres in America" by the Time Magazine in 1967. The prison was functional from 1836 to 2004 and in one point of time as many as 8 inmates were crammed into a single cell.
Fight among prisoners for space and survival was rampant leading to deaths! Multiple stabbings were common. A gas chamber existed where as many as 40 inmates (leaving one) were gassed to death. The last one faced a lethal injection of cyanide.
8. Catacombs of Paris: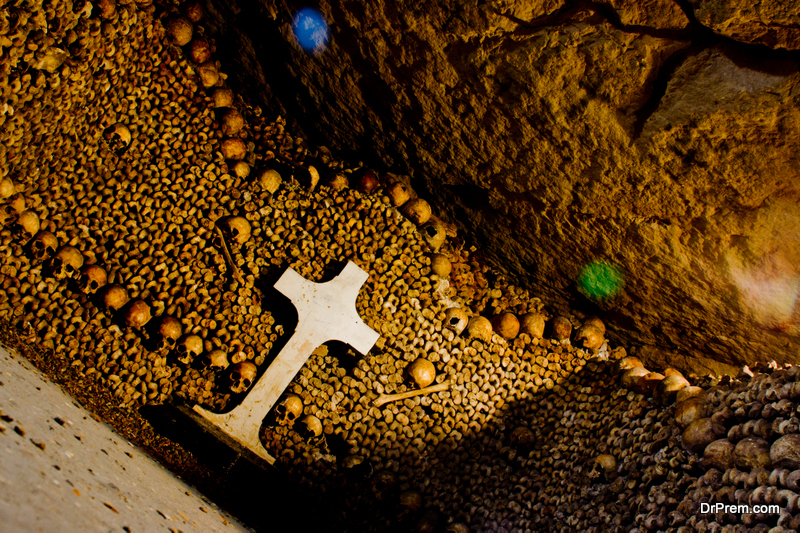 Paris Catacombs are for sure one of the most popular dark tourism destinations in the world. The series of underground vaults beneath the city of Paris, France makes it a weird place. It consists of a labyrinth of stone mines in a state of ruins.
Inside lies the bones of 6 million unfortunates earning the place a reputation for being the "world's largest grave". Heaps of bones run in an indistinguishable mass of death for kilometers giving the tourists a spooky feel.It was inaugurated for tourist access back in the19th century.
9. Ground Zero: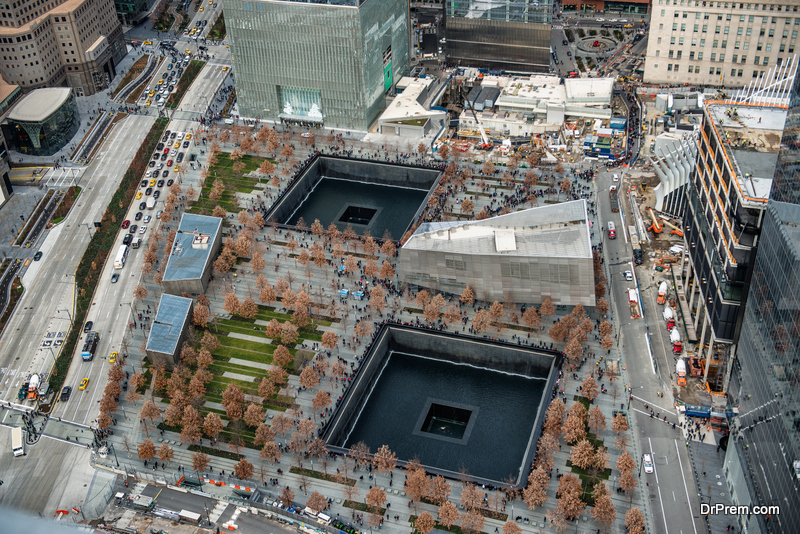 The twin tower attack on the World Trade Center on September'01 is still fresh in minds. Since then, travelers from all corners of the world visit this site to pay respect to the departed souls and denounce terrorism. The construction of the memorial was completed ten years later. A list of victims alongside the gaping twin voids fringed by tumbling waters features this memorial.
A 9/11 Memorial Museum is also found at the site but faced criticism when it opened for offering tasteless souvenirs such as cuddly "Search & Rescue Plush Dog", a USA stamped cheese platter (with heart symbols marking the spots where the hijacked planes crushed). Ticket prices are steep where visitors are expected to pay $24. However, this is one of the factors that prevents indecent behavior at this sorrowful location.