Although Narendra Modi is strongly being considered as the next Chief Minister of India, some of his moves have gained strong criticism from national as well as international parties. The most recent to join this list happens to be the proposed "Statue of Unity" which is being built to honor India's first Deputy Prime Minister, Sardar Vallabhai Patel.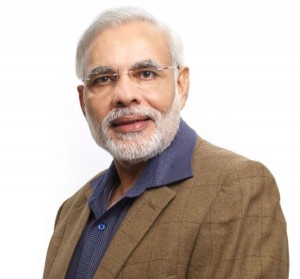 Considered to cost over £200m, the project has gained wide spread criticism among those who feel that so much of the public money is being spent just on tributes to past heroes and leaders.
When built, the proposed statue would stand at 597 feet which is twice the height of the Statue of Liberty at 305 feet and almost 100ft taller than the world's tallest statue, the Spring Temple Buddha in China which stands at 502 feet. When completed, the Statue of Unity would then become the world's largest statue.
The statue would come up on a river island located nearby the Narmada Dam. The island will also be connected via a bridge to a nearby garden and amusement part which would also be built in honor of Sardar Vallabhai Patel.
Some believe that the construction of the statue would boost tourism prospects in Northern India, especially to the state of Gujarat. However, many feel that this would be a smart political maneuver by Narendra Modi, who is thought of choosing a strong Congress nationalist as the symbol of his Bharatiya Janata Party. Mr. Modi is claimed to have said in an interview to commemorate the 138th anniversary of Patel's birth, "the world will be forced to look at India when this statue stands tall".
Mr. Modi is also said to have claimed in another interview that Sardar Vallabhai Patel would have been a better first prime minister of India than the chosen Jawaharlal Nehru.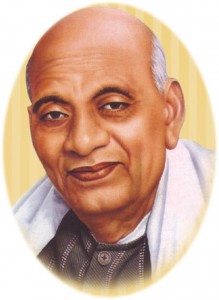 Leading commentators have strongly criticized the construction of the statue as well as Mr. Modi's supposedly political purpose behind it. At the Centre for Policy Alternatives, Mohan Gurumurthy claimed that even Sardar Vallabhai Patel would have objected to the statue, indicating that it was a waste of money and resources.
Accordingly, Mr. Patel had strongly opposed the Hindu nationalist group called Rashtriya Swayamsevak Sangh (RSS) at that time, and had at point of time, even wanted to ban the party altogether. However, after his death, the Congress party failed to uphold his legacy, which in turn became a gain for the BJP.
A government official in Gujarat also claimed that though the statue would be partially funded by minor contributions, most of its costs would be taken over by the Gujarat government which would be waste of time and funds.
Mr. Modi's plans to go ahead with the statue reminds one of Mayawati, the former Chief Minister for Uttar Pradesh, who spent nearly £300 million on her own statues, as well as those of party founder Kanshi Ram and the Dalit author of India's constitution, B R Ambedkar.