No one would be able to forget Amir Khan's previous movie with Rajkumar Hirani, '3 Idiots' which went on to become one of the highest grossing Bollywood movies of all time, along with one of those very few films that carry a strong social message on their shoulders. So it doesn't come as a surprise to note that many of us had great expectations from PK, their next association after a period of five years.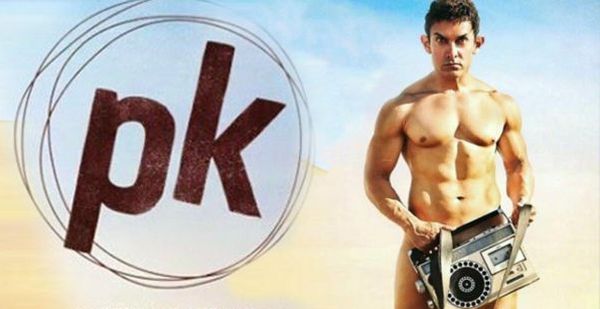 PK had generated quite a buzz even before its release, thanks mainly to the controversial poster of Aamir Khan standing with nothing but a transistor radio to cover his body. Controversies apart, the very fact that Aamir Khan, the perfectionist, was acting in the film was enough to create a curious buzz about the movie was all about. With PK hitting the theaters last Thursday, our questions have finally been answered.
Does PK live up to its promise?
So, does PK live up to all the hype it created initially? Well, all we can say is that it does and doesn't in parts. Let's talk about the parts where it does first.
Aamir Khan the Perfectionist
For starters, we have Aamir Khan's stellar acting that would keep you glued to your seats. No one could have even come close to portraying the character of PK better than Aamir Khan. As the bemused protagonist who travels in search of God, earning plenty of friends and enemies along the way, Aamir fits the role like a glove. There is no trace of the Aamir Khan we know as we get transported into PK's world of stories and fantasies. Kudos to Aamir!
The Message
Rajkumar HIrani is a perfectionist himself when it comes to giving strong social messages to the public via his films, albeit in a very subtle way. PK is no different. With PK, the director manages to convey the message of how religion in India has become more of monies, rituals and processions and less about faith, spirituality and emotional connect. And he does so ever so beautifully in a comical way that doesn't raise any hackles as you understand what it is he is trying to tell you.
The First Half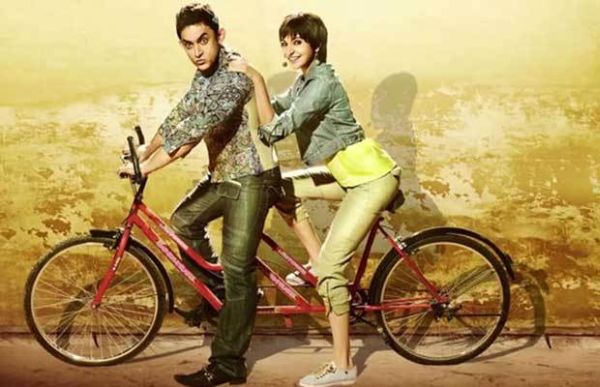 The first half of PK is perfect, bringing together several implausible ideas to create a flawless story. As PK frantically searches for and does every single religious ritual out there in order to be heard by god, you find yourself connecting with him on more than one occasion. After all, didn't you also do that ritual to get closer to God rather than simply praying to him for support?
With such a power packed first half, we expected the second half to be the same. Sadly, we were a tad bit disappointed over how things shaped up on this side of the interval.
Repetitive Message
Rajkumar Hirani wanted us to understand the difference between blindly following a faith and connecting to God on an emotional level. However, this message becomes repetitive with every other movie or serial portraying the same. The screenplay also starts to drag a little as you witness a television show that dishes out advice to individuals akin to something Munnabhai did via radio on Lage Raho Munnabhai, however with reduced effectiveness than the latter.
Forced Romance
The romantic scenes between Anushka Sharma and Aamir seem a tad bit forced as well. Had the director just focused on getting his message across to the masses without deviating to create a romantic side track between the lead actors, the movie would have been much better. And then there are also a few absurd sequences involving aliens without which the film may have worked out better.
Our Verdict
Irrespective of its flaws, PK is a must watch movie for its genuine humor quotient, its strong social message on religious customs in India and of course, Aamir Khan. Watch the movie to find out exactly how much the quintessential Indian has been blinded by the country's belief system.
Summary
PK has finally released and has been getting a lot of praise for its social message about religious beliefs as well as the lead actor, Aamir Khan's acting. Despite a few flaws in the second half, the movie is a must watch for the quintessential Indian.