An actor might have played a variety of characters on the silver screen for many films according to the demand of the script. However, molding in a real life character of a politician of course depends on the knowledge, wit, capability, and leadership qualities of an actor. If an actor lacks the leadership qualities, it is quite obvious that the popularity gained by the actor will go in vain. The citizens of any country are no longer emotional or sentimental. They are pretty sure about the qualities they want in a leader or politician who will lead them in future.
In India, it has been a trend to use your popularity if you want to get into politics. There are many Indian movie actors who tried their lucks in politics as well. Some failed; some clicked and still are the members of the houses in the Indian parliament.
Let us discuss few of those actors who not only proved themselves good on the silver screens as actors but also doing pretty well in real life roles as political leaders.
Maruthur Gopalan Ramachandra or MGR
MGR was the first actor in the Indian political history to gain utmost success as a politician being an actor. He went to become the Chief Minister of Tamil Nadu. During his sunny days in Indian cinemas, MGR was a very successful actor, director and producer in Tamil film industry. Later he joined DMK as a member to contest the lower house elections. He went on establishing his own party called the ADMK, which gave him an opportunity to become the Chief Minister of Tamil Nadu. He is honoured with Bharat Ratna in 1988.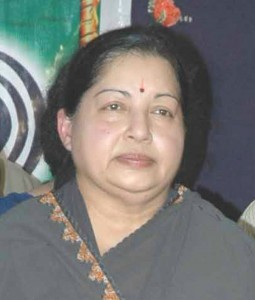 Before entering politics, Jayalalitha was a very successful actor in the south film industry and had been working for Kannada, Malayalam, Tamil, and Telugu film industries. After the death of her spouse, the former Chief Minister of Tamil Nadu, Mr MGR, she took the reins of the ADMK and converted it to AIADMK. She is the current Chief Minister of Tamil Nadu. Jayalalitha is popularly known as Amma meaning Mother and Puratchi Thalaivi meaning Revolutionary Leader by her followers. In many recent polls, she has been found to be the one of the most powerful ladies in India.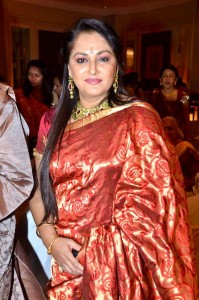 Having worked for almost every film industry in India, Jayaprada stepped into Telugu Desam Party in 1994. Later she joined the Samajwadi party after a spat with Chandrababu Naidu.
Chiranjeevi is probably the most popular actor in South India. He also enjoys a demi god status among his South Indian fans. He formed his own party known as Praja Rajyam Party in 2008 to enter into politics.
Shatrughan Sinha was one of the most attractive actors in Hindi film industry during his young age. He cemented his political fate by defeating actor Sekhar Suman in Bihar's Patna Sahib Constituency. Shatrughan has also been the cabinet Minister for the department of Health and Family and subsequently the department of shipping for the 13th Lok Sabha.
Jaya Bachchan is still considered to be the most talented and versatile female actor in the Indian film industry. Her success has given a new dimension to the female lead oriented Hindi movies. Jaya Bachchan was elected as a Member of Raja Sabha from the Samajwadi Party.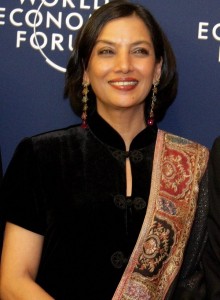 Shabana Azmi is known for her brilliant performances in the nontraditional Hindi movies. She has won the National Film Award for Best Actress five times. She is moreover a social worker rather a politician. However, she was nominated to the Rajya Sabha in 1997 for her panoramic philanthropic work over a span of many years and is an active part of it too.