Paraphrasing Jacqueline Carey, "Stand at the crossroads if you will, but if you'll not choose, the world will move on without you". There are times when you need to make fast decisions for your business and those decisions may need for fast cash to be done. When you are presented with a good business opportunity, of course, you need to make a thorough research, and when you are sure it's may good for your business you should do some risk evaluation.
So let's say at this point you have a good investment opportunity, you have evaluated your risks and by now you may have realized you have not enough cash to face your desired investment. No worries, there are two options that will give you access to cash fast enough to be able to pursue your opportunity: short-term loans and credit cards. But when should you use one or the other and which are their differences?
Let's compare credit cards vs. short-term business loans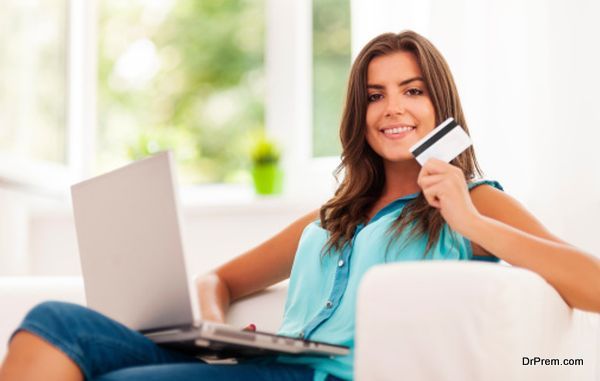 Credit cards allow you to get access to credit instantly, but funds should be returned on a short term or interests can get very expensive. On the other hand, short-term loans allow you to get money to be repaid over a longer period of time with pre-arranged quantities on a pre-arranged term but without all the paperwork needed for usual business loans.Let us walk through some examples to see how to choose the right option.
Let's see some examples
Rosa
Rosa has a small dog grooming business. She is very attentive with all her customers and this is something their dog owners like, so she is getting very popular in her area. Lately, she's been forced to reject some customers because she is unable to work faster with her current equipment. She knows using cage dryers instead of common hand dryers could give her a great boost since she could start grooming a second pet while the first one is being dried on its cage. She's been comparing models and prices for a while and now she's been offered a short-line single dryer cage coming from a closing dealer at half its price. She knows it's a great chance for her and she knows she can make the $1,300 she's been asked for the dryer only if the productivity increases in less than a month, so she uses her credit card to buy the dryer cage and gives her business a productivity boost.
Jesús
Jesús has been deploying a small WISP over the last years, and his more than 100 customers are very happy with his service. He is planning to increase his coverage, but this will mean setting up a second tower. He already has a good place where he can put the tower and a contract signed with the landowner. He's eager to start deploying: all budgets are ready and all the engineering has been done. Only $20,000 stands between him and his second tower. Should he opt for a short-term loan? In this case, that's the right choice. He knows he can easily get more than $2,000 a month from his first customers on his new tower so it won't be a risk taking a short-term loan for 24 months since this means he'll have to make monthly payments of $1,200, a much lower quantity than his profits.
Ana
Ana has a successful yoga school in a coastal town. She's been an instructor for more than 10 years and since then she hasn't done any renovations in the installations. The school is now pretty aged and she knows she needs to revamp the rooms to make her students more comfortable and to attract new customers. She has just invested her savings on bigger windows and new mats, but a new laminate floor would be ideal. One morning she found a leaflet while opening the school: there is a new flooring company in the neighborhood offering a 50% discount to the first 10 customers. She phones them and finds out she can get her old floor removed and new high-quality floor installed for less than $3,000. It's an amount she could easily get from her credit card, but she doesn't want to lose her inner peace worrying about the tight terms of a credit card. She resolves to get a short-term loan so she can repay it as low as $150 for 24 months.
Need to know more about business loans?

Is your business on a similar crossroad? We invite you to learn more about credit cards and short term business loans. If you face a business opportunity, don't let it pass. Just remember to do proper research, evaluate the potential risks, and if you are confident about it, look for the needed cash and make your business grow.
Article Submitted By Community Writer