It is imperative to market your products online in today's world. Online advertising generates more revenue today than any other form of an advertisement does. With websites doing all this marketing, it can get difficult to keep a tab on how your websites and social handles are performing when it comes to getting the attention of customers. Whatagraph is one amazing tool that helps you do just that. It is also a testament to the fact that one need not bring in a truckload of cash to create high-quality graphics.
In layman's term, Whatagraph collects all your digital marketing data from various sources that you entered into the system, makes sense of it and rearranges it into beautiful, lucid and useful reports that boost engagement as everyone has a good handle on what the data is trying to convey. It also automatically sends these reports via email to listed recipients at regular intervals so you don't have to. Let's take a brief look at the attributes that Whatagraph brings to the table.
The dashboard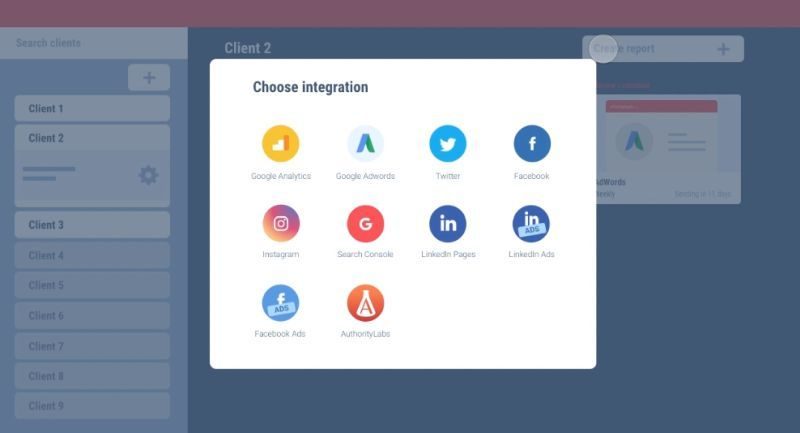 Image Source : whatagraph.com
The dashboard of a software can make it or break it. If you have to dig into the software every time you need to do something, the dashboard has failed. Whatagraph, fortunately, comes packed with a very intuitive dashboard that allows users to approach various sections of the software right from the home screen. You are able to access areas such as:
This section helps the user to build the company's profile by allowing one to set the company logo and the color theme as well as customize email reports.
This is where you manage your sources to gather information from. The business plan allows you to add one website while the pro and agency plans permit you to add 3 to 10 and 50 to 100 trackable websites respectively. Whatagraph is capable of working with a number of applications such as Google Analytics, Google Adwords, Twitter, Facebook and Facebook Ads, Linkedin, Youtube and many more.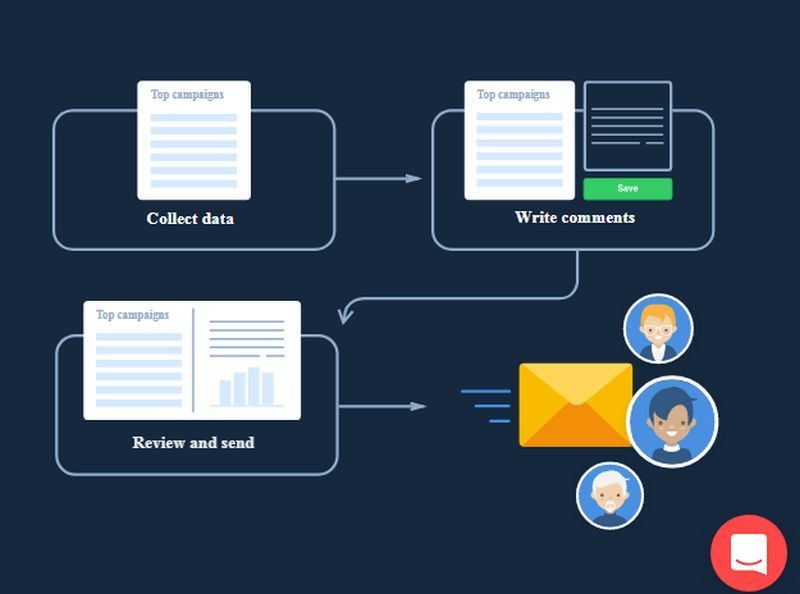 Image Source : whatagraph.com
Here, you can add your personal as well as company information. An option to change or reset password is also available here.
Custom reports section allow you to generate reports to see how your website is faring when it comes to client engagement. The basic plan will give you a brief overview of your website's key performance indicators, while the Pro plan delves deeper into details to generate advanced bounce percentage exit rate figures, loading time, top performance channels' comparisons and more. It also allows you to preview a report.
Mobile accessibility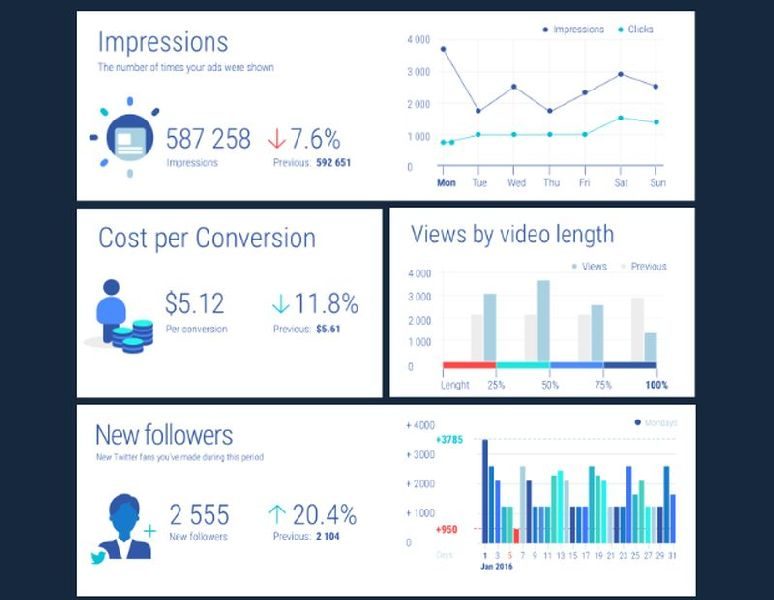 Image Source : whatagraph.com
A very well designed mobile application for both Android as well as iOS helps you stay on top of things even while you are on the road.
Support
Whatagraph has a very talented support staff with integration for chat support built right into the account. It also has short tutorial videos for offering you a better understanding of the software.
Widgets
Over 200 ready-made widgets with custom data fields and comments accommodation are available for creating your unique and attractive reports.
Pricing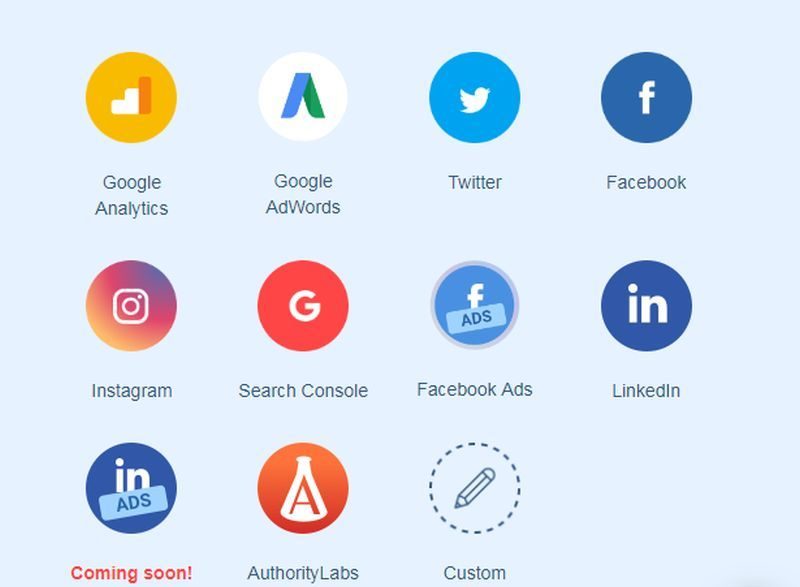 Image Source : whatagraph.com
There are three plans available to select from: Pro, Business, and Agency Plans, at $30/month, $70/month and $399/month respectively. There are add-ons available that allow you to add sources and users for a nominal price.
Conclusion:
For every organization – regardless of the size – time is precious. If one can save a few days of work that go into creating reports every month for all the clients, they can be used productively somewhere else. These reports are also easy to understand which helps to ignite conversations, bolster relationships between the organization and the consumers and increase the marketing budget. Whatagraph has proved its worth to its customers with its differentiating features – such as its visual appeal, intuitive reporting capabilities and detailed analysis of KPIs such as traffic flow. So, go try Whatagraph now! The first seven days are free!