Gone are the days when people did not mind spending quality time reading blogs or articles. Today, people prefer short reads that are crisp and to the point. In this respect, when compared to writing a proper blog, creating content based videos is much more effective. There are various kinds of software available in the market to help you covert your long blogs into something more small and effective. One such platform that you can do the same is InVideo video creation software.
Video marketing – an effective way to create brand awareness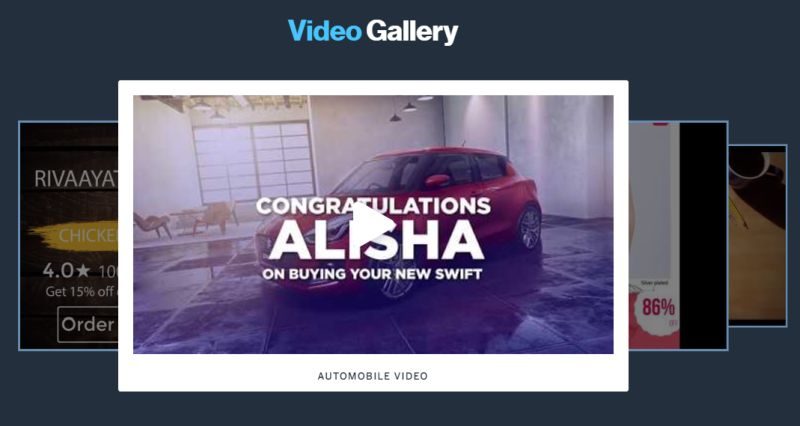 Image Source : invideo.io
For any company or professional; creating a brand awareness is essential to sustain any competition. Today consumers have a wide range of options at their disposal; this is why, it is important to make sure that you do whatever you can to retain each person. Marketing professionals and bloggers are now using videos to market their content and keep their target audiences engaged. In fact, even experts recommend that the best way to create your brand is by using small but effective techniques like videos. Even bloggers can convert your blogpost into video with InVideo so that they can market their articles /write-up's easily and effortlessly.
Video blogging – the latest craze
While you do have regular content writers and bloggers, video blogging is now known to be one of the latest trends in the market. The InVideo video creation software is a perfect tool for video bloggers. It helps you exploit one of the most effective marketing strategies that allow you to showcase your talent. It also gives a person the chance and exposure to venture out into a new way of displaying their talents.
A brief introduction to InVideo
InVideo is an online platform that allows you to create different kinds of videos. This user friendly product allows you to customize your video so that you can give it a personal touch. The basic and advanced features of InVideo are effective, easy and simple to use. For companies or professionals who are working towards traffic generation; the InVideo video creation software is an ideal solution.
8 Benefits of using InVideo video creation software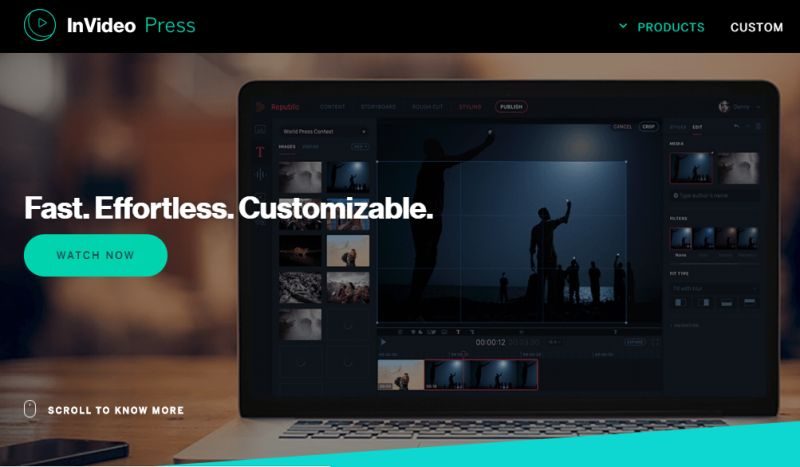 Image Source : invideo.io
As much as the features of any product are important, it is also essential to understand the benefits of using the product. In this section of the InVideo software review, we will look at the different the different reasons of why you should opt for the InVideo software.
1. Saves you time and money
It takes a lot of efforts to find a good content writer who can make the content that you need. With the InVideo video creation software; you do not have to waste money on hiring a content writer. Instead, it allows you to make videos the way you want and to market your product the way you want.
2. It gives a better impression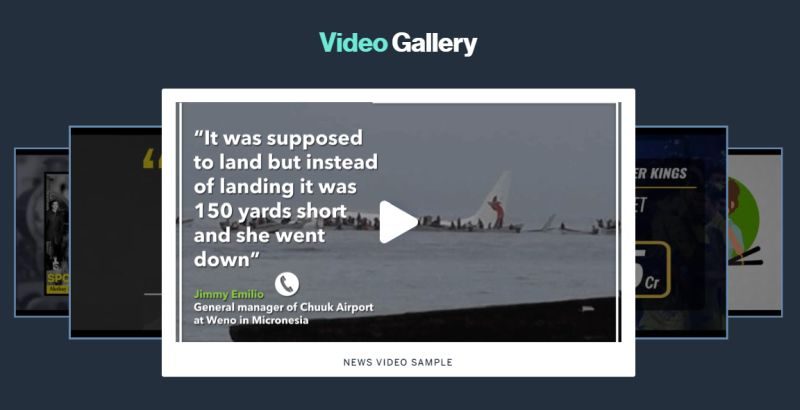 Image Source : invideo.io
The first impression is the last impression – a saying that stands very true in many ways. In order to keep your readers engaged, you need to ensure that you create a good impression. The InVideo video creation software allows you to create a good impression by making quality based HD videos.
3. Add effects and animation without any problems
Not everyone has technical knowledge to work on such platforms. One of the best things about the InVideo video creation software is that you can special effects and animation to your video. This gives a professional finish and look as well as helps to make your video more attractive.
4. Uploading videos is easy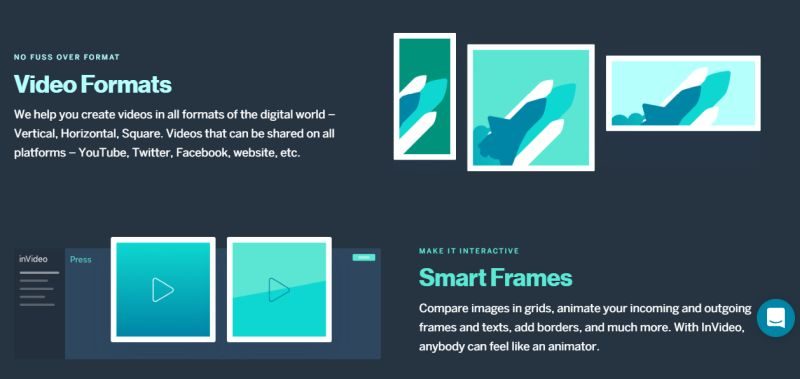 Image Source : invideo.io
Most social media platforms have the provision to upload any kind of media file. One of the most useful features of InVideo is that you can easily upload your videos as it has different kinds of file extensions that are compatible with most if not all devices. With the help of the how-to and tutorials InVideo software review videos, you will understand how easy and simple it is to upload the video that you have crated.
5. Provide necessary and useful information
Just as how it is important to market you content; similarly, it is also essential that your viewers should know where and how they can get in touch with you. The InVideo video creation software has a special provision for users to upload their social media page and website links or any other such useful information for their viewers.
6. Professional but easy to use editing tools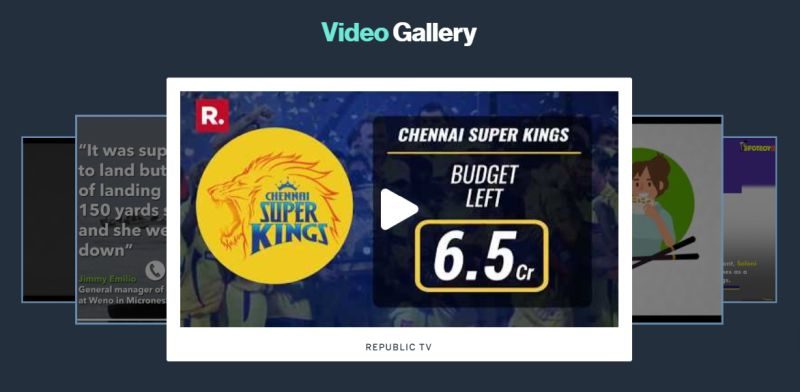 Image Source : invideo.io
When you want to convert your blogpost into video with InVideo having the right tools can work miracles. The editing tools of InVideo give you complete control so that you can edit your video the way you want to. From cropping, to resizing, font changing, frame editing and lots more; you get all the tools you need under one roof.
7. InVideo video creation software pricing and costs
Not everyone can afford an expensive video editing software. Even the ones that are free may or may not be that good to use. The InVideo video creation software offers a free and paid version of the software. There are also special packages available for businesses and companies. If you are looking at a customized package, you can easily get in touch with the company and tell them your requirements
8. Convey the right thing across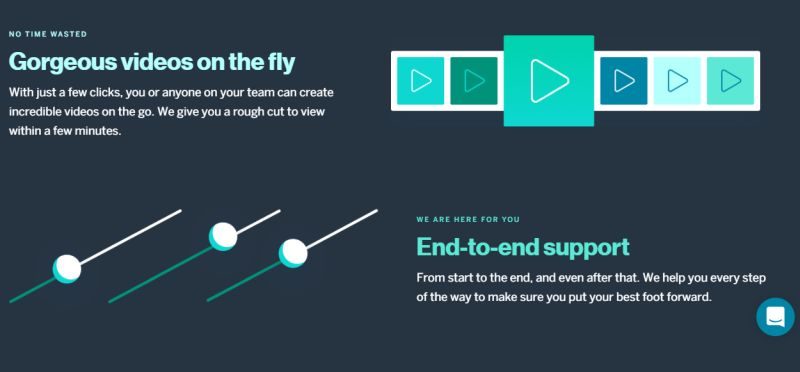 Image Source : invideo.io
Crating videos is all about conveying the right point across. The effect of an audial and visual presentation is a lot more than a written one. With the various features of InVideo you can add all the content that you want to convey the message across.
Conclusion on InVideo video creation software
When you are on the lookout for good video creation software, every small and big feature plays an important role. This InVideo software review is only to give a you a brief idea of what you can expect when you use the software. InVideo is intelligently designed to help vloogers and bloggers create mesmerizing videos within a few seconds. If you want to keep your viewers engaged as well as wanting for more of your work; you need to ensure that you use a good platform to do so.