Rape is a problem that has to be addressed at a societal level. There has to be stricter laws to punish rapists, which might deter many would-be rapists. There is the need for governments, policy makers, educational institutions and NGOs to provide awareness about rape, to prevent rape from happening. Sometimes, it's not strangers who commit the dastardly crime, but even so-called friends who act violently and commit rape. Now, women and girls have become aware of the necessity to protect themselves, which is why many women go in for self-defense classes. Another great way to fight back in vulnerable situations is to have any of the latest rape prevention devices. These devices can be carried around, worn, or they could be apps, which can be installed in smartphones.
9 great rape prevention devices to fight back
Gadgets, gizmos and tech innovations can help to keep women and girls safe. They can be carried around or worn as pretty jewelry. These devices are discreet and disguised which matters a great deal.
Safelet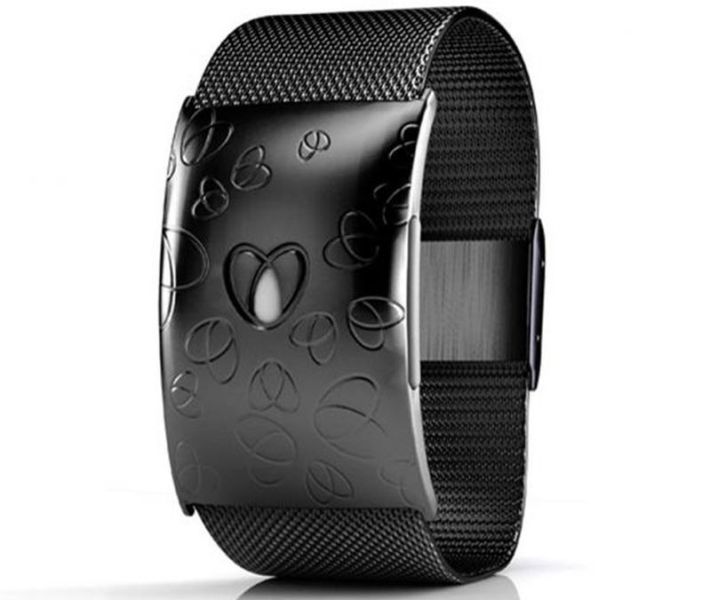 It's a stylish bracelet and a rape prevention devices that is designed to revolutionize personal protection for women. It can send alerts to family and friends who can make a 911 call on your behalf. You just have to press two buttons simultaneously situated on each side of the face. Once it is activated, it can record audio discreetly, after syncing with your phone.
Undercover color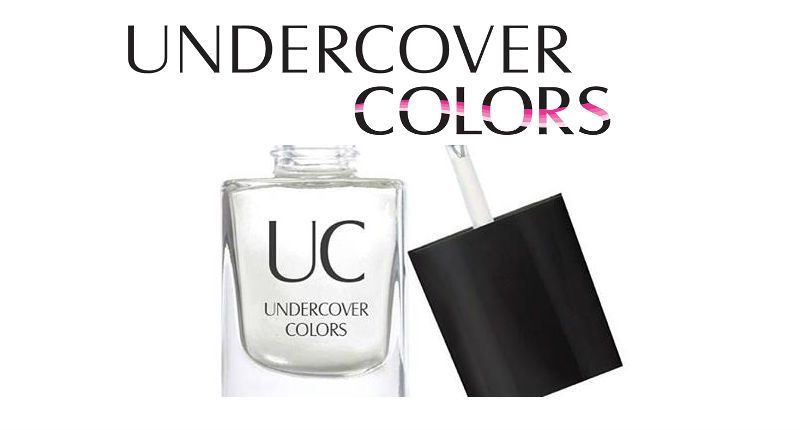 This cool nail polish can prevent many rapes. In the recent past, there have been many cases where women/girls have been raped after being drugged with GHB, Rohypnol and Xanax. These drugs are completely tasteless and odorless, and do not change the color of the drinks. Girls therefore do not know that they have been drugged, which makes it easier for their dates to 'date rape'.
This amazing nail polish, developed by some university students, will help a girl to discreetly check her drink for any drugs, and get out of a potentially dangerous situation.
Smartphone apps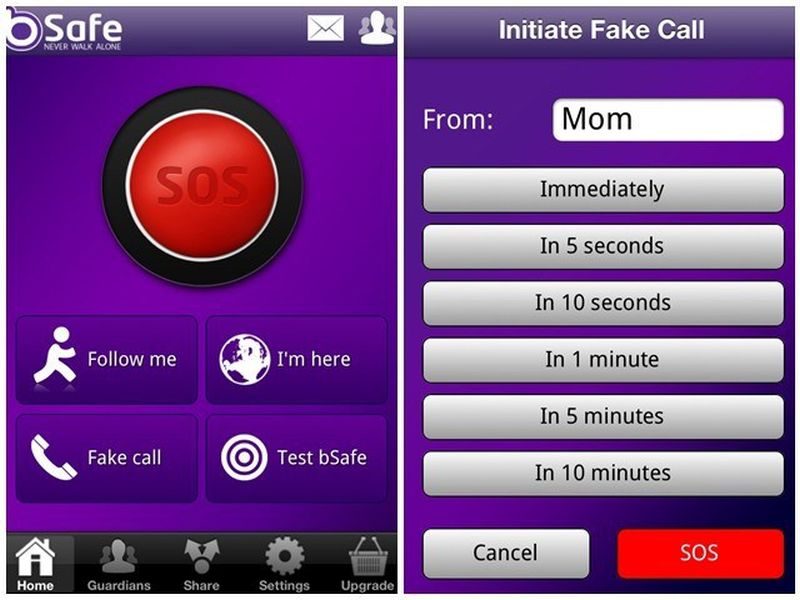 Turn your smartphone into one of those highly effective rape prevention devices.  Download apps such as My Panic Alarm, Vith U, SOS Emergency, bSafe, Global SOS, Attack Alarm SMS and so on. Find the app which you are comfortable using. The app you choose should send your location as well as 'help' message to emergency contacts.
Anti-rape innerwear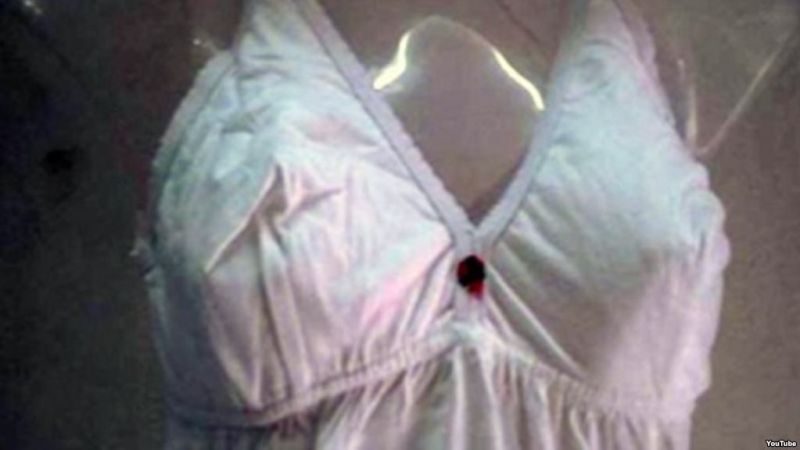 In 2013, three students who were studying engineering in SRM University, Chennai came up with an ingenious but extremely effective wearable gadget to prevent rape. It looks like a pretty normal nightgown, but can give a deadly 3,800 kV to anyone who deserves it. Innerwear such as this is extremely effective personal safety devices for women.
Watchoverme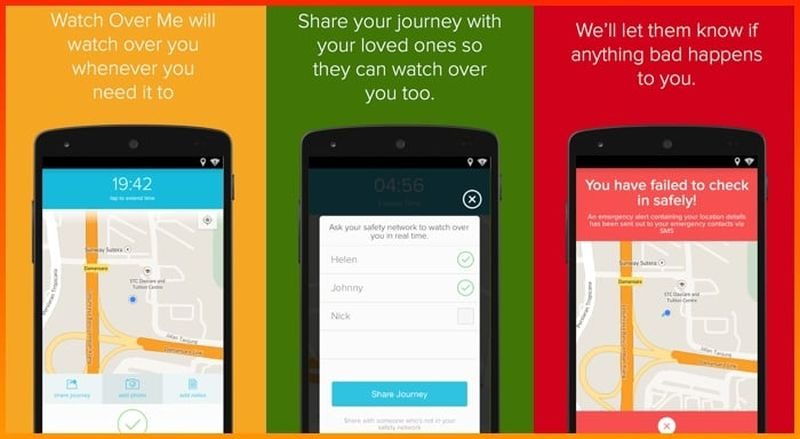 Watchoverme is free for iOS and Android users, which allows you to set a particular time when you travel alone. If you're unfortunately stuck somewhere where you can't even call out or make a call to get help, you just have to shake the phone. Even if your phone is locked, Watchoverme can turn on the phone, video camera, alarm and also sends alerts to emergency contacts. Your phone becomes a personal safety devices, to save you from dangerous situation.
The makers of this app call themselves 'Waze of personal safety'. Instead of traffic updates, this app lets you know if you're entering a high crime-rate zone. This information could be potentially very important to keep you safe. Also, you can select your update about your situation – it can be text, photos or video. After you set the timer, if you don't press "I'm safe" before the app's timer runs out, the app will send emergency notification to all the emergency contacts you have listed. This is one of the best rape prevention devices, as it is based on inactivity.
Athena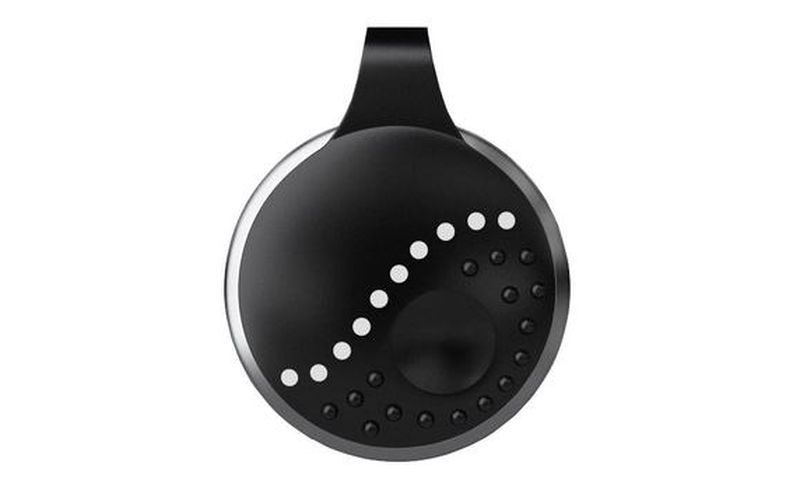 It's a cool black pendant, made of silicone which is about the size of half a dollar. You can pin it to your purse, clothes and wear it on a necklace. It has a hidden button at its center so that you don't press it accidentally. If you hold it for 3 seconds, it will trigger a huge, loud alarm, which will notify family and friends of your current location. If you want to send a silent alarm, you can do that too, by pressing the button three times quickly. Athena is smart safety jewelry which any woman or girl could carry it to protect herself.
Jacket against molestation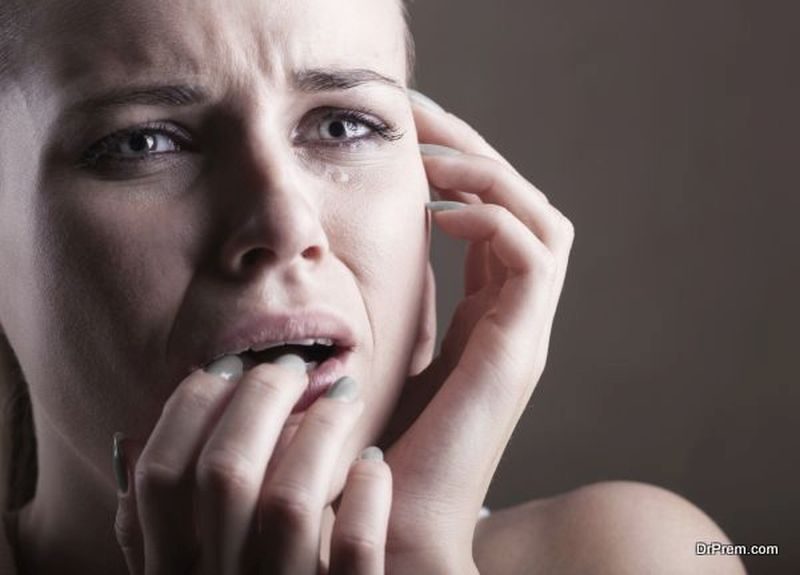 Two brilliant Indian inventors, Shahzad Ahmad and Nishant Priya from NIFT, designed this excellent concept. In the list of rape prevention devices they converted a very simple attire into a safety precaution- a jacket which can shock any person who makes unwanted advances. The jacket is available in acrylic and denim material. It looks like a regular jacket, but is packed with some awesome features.
The idea behind the jacket is the same as that of stun gun, and it can be activated with a button. The coat can knock out an aggressor with 110volts electricity, making him immobile for about 15minutes, giving a girl ample time to flee.
Stilleto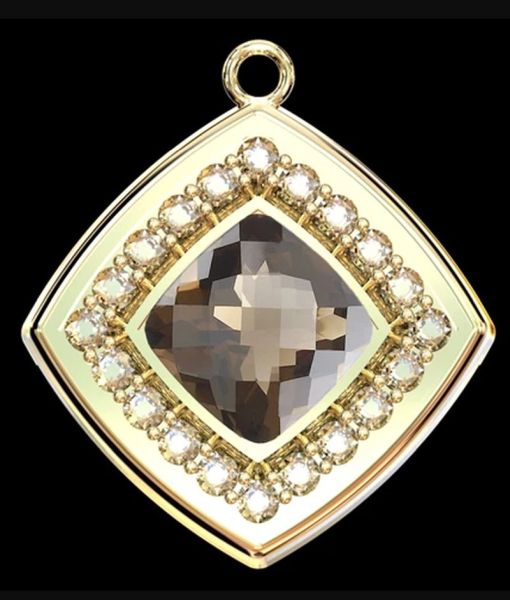 The Stiletto safety jewelry is unique in the sense that it can place 911 calls for you, not just send out emergency messages. It measures less than one inch, it can be used as pendant on bracelets and necklaces. With just one press, it dials the police or your emergency contact.
If you're not able to speak, Stiletto safety jewelry has a voice assistant which will talk to 911. If the situation turns safe, you can press the button a second time to confirm safety.  The only drawback about this piece of smart safety jewelry, is its price point. It cost $179, and hopefully its price will reduce in a few years, so that most women will be able to afford it.
Anti-rape buzzer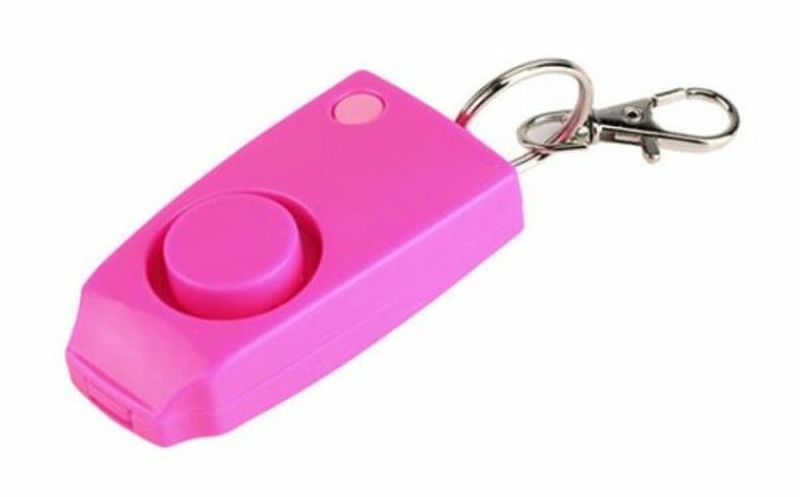 There's nothing better than screaming for help in panic mode. But sometimes your voice may not be enough to grab the attention of people around. Rape prevention devices like this buzzer sounds a 90 decibel alarm. To activate it, you just have to pull alarm, and make the huge sound to throw off any attacker, and get help from people nearby.
Better to be safe than sorry
All these gadgets can help to protect women from rape. Women should ensure that she protects herself by following a few safety tips while travelling anywhere. Women can carry them, or wear them and install the apps on their phones, to feel more secure. A combination of app, buzzer and wearable jewelry can deter any would-be rapist.