Over the years, biochemical researchers endeavour to develop an eco-friendly substitute of plastic. The term biodegradable refers to a substance that can be broken down into simple substances by the activities of living organisms. Hence it is unlikely to persist in the environment like the synthetic plastics. The components of biodegradable plastics are derived from renewable raw materials. These plastics can be made from abundant agricultural and animal resources like cellulose, starch, collagen, casein, soy protein polyesters and triglycerides.
Large scale use of these plastics would help in preserving non-renewable resources like petroleum, natural gas and coal. Moreover, it contributes little to the problems of waste management. Biodegradable plastics degrade over a period of time when exposed to sun and air. There are many different standards used to measure its biodegradability, with each country having its own. The requirements range from sixty per cent to ninety per cent decomposition of the product, within two to six months of being placed in a standard composting environment.
The semi-crystalline transparent thermoplastic developed by the German chemical giant Bayers is believed to be biodegradable polyester that claims to be hundred per cent biodegradable and recyclable. The green credentials and excellent properties of polyester amide are known with its high tensile produce without solvents, chlorine or any aromatic ingredients. The biodegradable property is achieved as it breaks down into carbon dioxide, water, biomass under composting conditions.
The rate of degradation is similar to other organic materials and properties similar to typical polyolefins. Applications of its uses are extensive including food packaging. Many of the leading chemical industries of the developed world are involved in several experiments concerning food bags and packaging from its eco-flex bioplastic which contains a biodegradable petrochemical polymer. The new polymer seems to be amenable to various processes of conversions that include extrusion, blowing, thermoforming, coloring and printing.
Biochemical researchers and engineers have been seeking to develop a true substitute as a real and hundred per cent biodegradable plastic. The dreams of the experts are based on the development of all plastic products that are made from renewable resources, such as plants, trees and animals. But they are yet to achieve the goal of an effort to overcome the said shortcomings. Again, the economic viability of such biodegradable plastics and its acceptance in the modern market poses a million dollar question.
Consumption recycling and up-cycling of plastic products is another important way to deal with this problem. According to a TERI (The Energy and Resources Institute) report, India is on top as far as recycling of plastic products is concerned with sixty per cent of total production, whereas the total twenty per cent of plastics produced throughout the world is recycled each year. The per capita consumption of plastic in India is four kgs. in China it is eighteen kgs. and in other developed countries it is twenty kgs. However, Indians use less plastic but still Indian cities, countryside and rivers are more polluted, and the country is littered with polymer rubbish almost everywhere.
The up-cycling of plastic product is its more durable or permanent creative use. Many companies use polymer trash in the construction of roads. Some organisation promotes the production of various types of artifacts with the help of other useless things. Plastic waste up-cycling in construction of roads and highways is its best disposal process. Polymer blended bitumen shows higher softening point, lower penetration point and better durability. It shows higher marshal value and better stripping value proving that the mixture is more suited for road construction.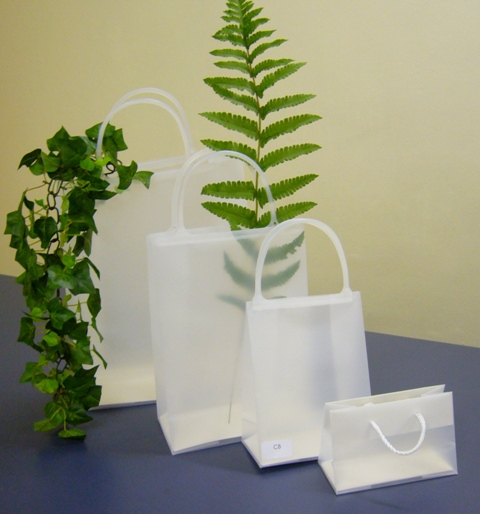 Substantial quantity of polymer debris is present in India. Agriculture fields to Himalayan peaks, Indian Ocean to the ever-flowing rivers, including the riverbed, shore and coastal regions. The rubbish thrown in the river gets washed out into the sea via streams. Plastic products find several ways to enter the rivers and subsequently into the sea. The presence of huge quantities of polymer debris in waterways is an outcome of improper handling of the solid waste.
Today hazard of plastic debris is the most alarming among all environmental hazards throughout the world. Most of such trash consists of non-biodegradable plastics, and no naturally occurring organisms can break down these polymers. The process of photo degradation is slow and it takes longer duration. In this scenario use of biodegradable plastic can prove to be an eco-friendly endeavor.