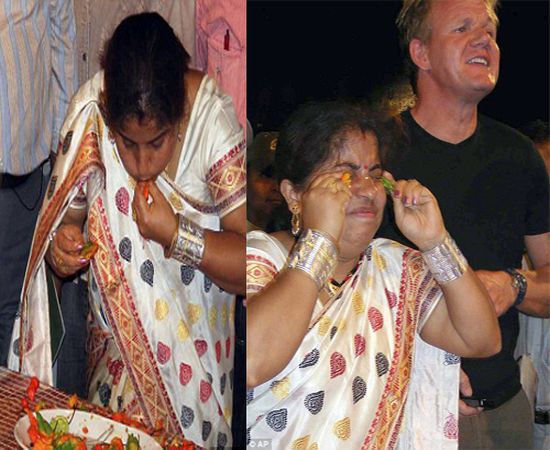 Indians have a fetish to create unique records and do something which can make them different from the crowd. Many Indians have found their place in Guinness book by creating strange records. Here is a list of some of the 'bizarre' world records set by Indians. Have a look.
Anandita Dutta: Chilli eating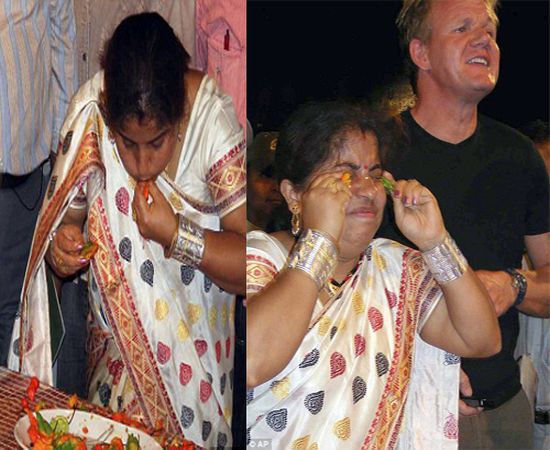 Year: 2009
This lady from Assam found her place in the Guinness Book of Records by eating 51 world's hottest chilies called 'bhut jolokia' in just two minutes. The 26-year-old Anandita also rubbed seeds of this chilly in her eyes, which was acknowledged as the hottest record in the world in 2007.
Kishan Valaiah: Most swallowed swords whilst juggling three objects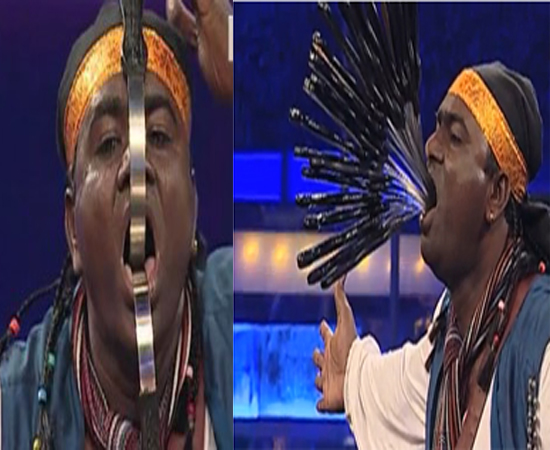 Year: 2011
Kishan Valaiah Ayula proved that he is not any ordinary mortal by swallowing 22 swords simultaneously. He created this bizarre record on the set of 'Guinness World Records – Ab India Todega'. Kishan's name is also in the record books for swallowing maximum number of swords while juggling three objects.
Victor Anthony: Longest ear hair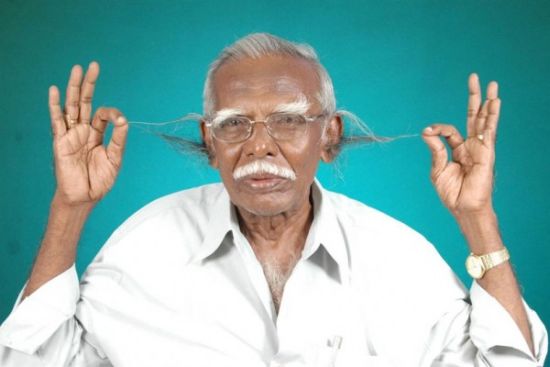 Year: 2007
Many of us keep on struggling throughout their life to earn fame and get celebrity status but some people are lucky enough to get famous without doing anything substantial. Anthony Victor is one such lucky person who has managed to find a place in the Guinness Book of World Records by becoming the person with longest ear hair in the world. The length of Victor's hair is around 7.12 inches.
Vispi and the team: Most layered bed of nail sandwich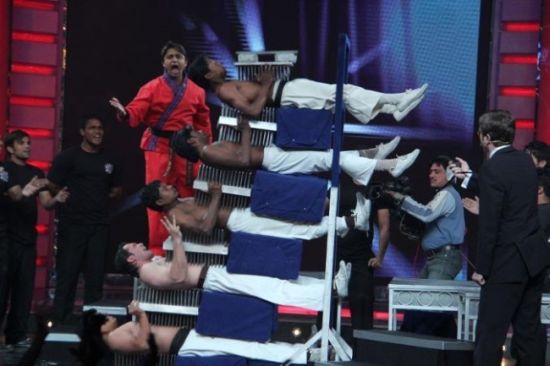 Year: 2011
Vispi and his team consisting of people from India, entered into the Guinness World Records by creating most layered bed of nails sandwich (1 inch). Vispi and five members of his team, managed to hold the position for 26 seconds to get their name inked in the record book.
Rupesh Raj: Reverse dance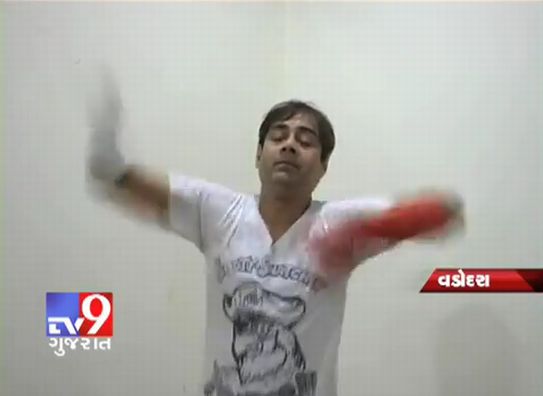 Year: 2011
We have seen many talented dancers but Rupesh Raj is quite different from the others. He is the only dancer in the world who can rotate both his hands clockwise and anti-clockwise simultaneously. Rupesh holds the record for rotating his hands 220 times in one minute. Rupesh is now eyeing to create a new record by becoming the first person on the planet to be able to rotate 6 different parts of the body at the same time.
Rani Raikwar: Pulling heavy vehicle of weight 6,290 kg by hair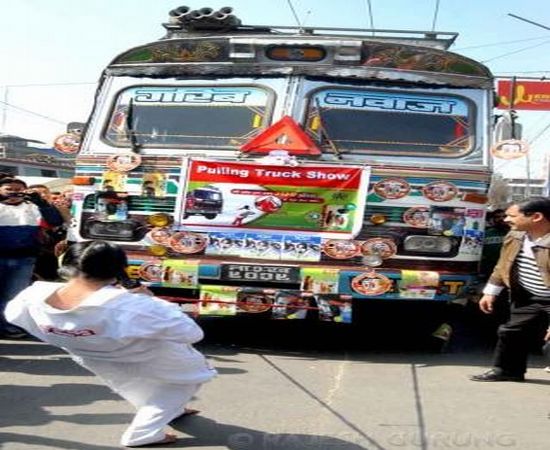 Year: 2011
Bhopal resident Rani Raikwar set a new Guinness World Record in 2011 by pulling a truck weighing 6,290 kg by her hair. People were asked to sit on the back of the truck to add the additional weight. This braveheart lady managed to pull the truck over 5 meters.
Fakhruddin Takulla: Most forward-thinking traveler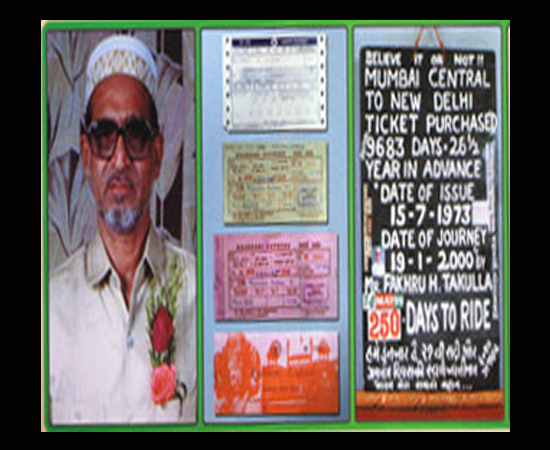 Year: 2000
Fakhruddin Takulla holds the Guinness Record for being the most forward-thinking traveler by traveling from Mumbai (then Bombay) to New Delhi, using a ticket he had purchased 26 years earlier on July 15, 1973. He had booked the ticket to attend the celebrations to commemorate the 50th anniversary of the country's independence.
Pullan's Albino family: The biggest Albino family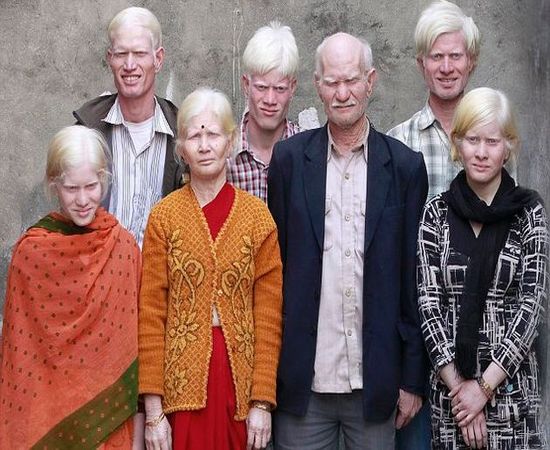 Year: Awaited this year
Living in Delhi's JJ Colony near Kanhaiya Nagar is not easy for this Albino family because they are taunted as 'angrez' and 'firangi' by their neighbours. But it seems that Rose Durai Pullan's family will soon become famous by becoming the biggest albino family in the world. The 50-year-old Pullan, his 45-year-old wife and their three daughters and three sons are likely to enter the Guinness Book of World Record.
Diana: Shortest cow in the world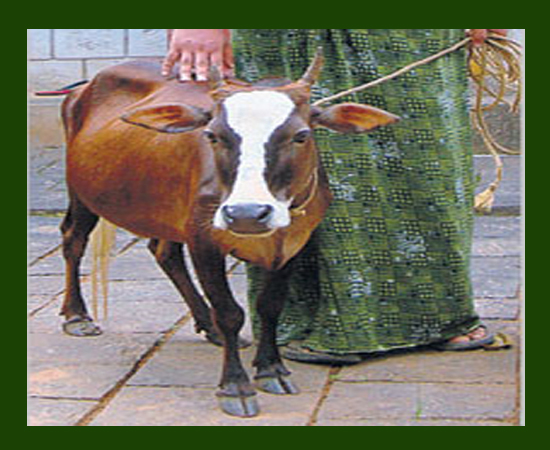 Year: 2010
Born and bred at Kerala's Vechur Conservation Centre, Diana is a 7-year-old cow, who holds the Guinness Record for being the shortest cow in the world. The height of this Vechur cow is just 77 cm from the withers to the hoof.
Kanchan Rajawat: Maximum number of teeth i.e 35
Year: 2008
Kanchan Rajawat holds the Guinness Record for the maximum number of teeth in the mouth. She shares this bizarre record with Luca Meriano of Italy. Both Kanchan and Luca had teeth 35 adult teeth as of 17 October 2008.