Today more than ever, different types of stresses dictate our lives when life as a whole has become more convenient and easy to live because of technological advances compared to our previous generations. More people are dealing with mental disorders and people take the drastic step of ending their lives so easily these days. Statistics say that 800,000 people resort to suicide every year and most of them have well to do backgrounds and are educated adults! Today we are under immense pressure to meet society standards that we forget we are living our lives and not theirs.
A recent TEDx talk by eminent motivational speaker and influencer Dr. Prem Jagyasi, throws light into this subject and gives a wonderful take on how easily we can bring about changes in our lives to de-stress it. According to the renowned scholar's – Carve Your Life: A lean way to live a great life, implementing the 7 thoughts put forward in his speech (also soon to be a book), can help us lead a happy, successful and meaningful life.
1. Know Yourself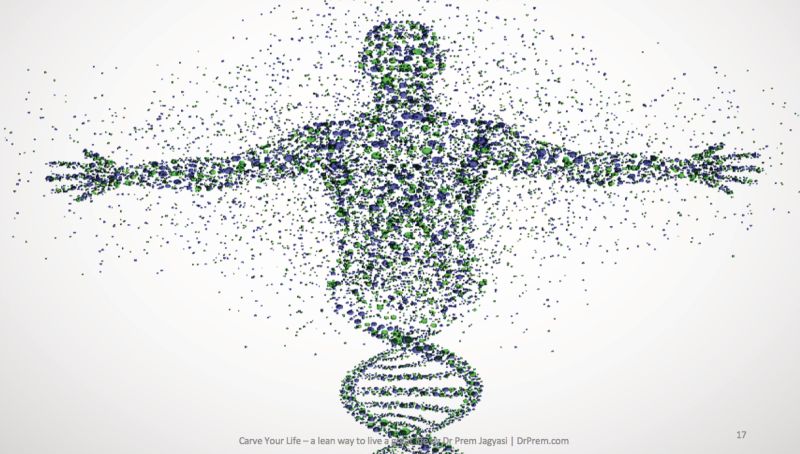 Knowing yourself is not about knowing yourself externally, rather from within yourself; your core values, your strength and insecurities, your dreams and priorities and so on. Many of us are just relentlessly acquiring wealth, fame or even knowledge without knowing the purpose and how we really feel about it from within. No wonder we are not satisfied or happy and seek more. Knowing yourself from inside will make you realize what will indeed give you happiness. As rightly told by Dr. Prem – "sometimes a simple philosophy is enough to live your entire life happily".
2. Learn to Love Yourself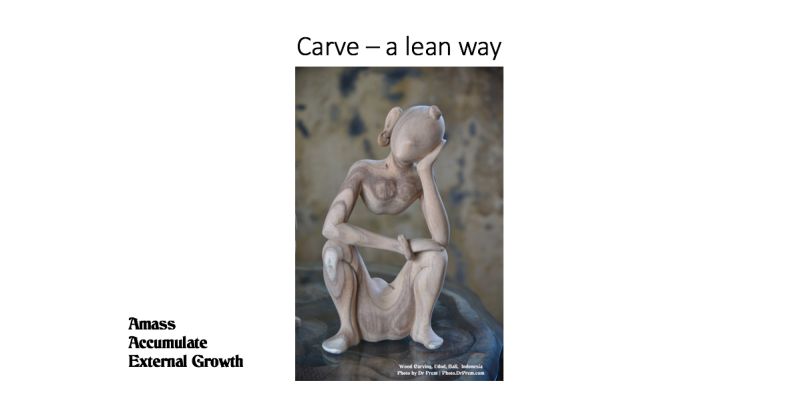 Many of us are too harsh on ourselves or are too judgmental about our own selves. We do not love ourselves quite enough and the others around us take this as a queue for treating us the exact same way. It is essential to have self-love and self-respect for others to treat you with respect too – according to Dr. Prem "you set standards for how others should treat you". People who are respected and loved by others are happier and content, so believe in yourself – love yourself, you are worth every bit of it!
3. Eliminate Energy Drainers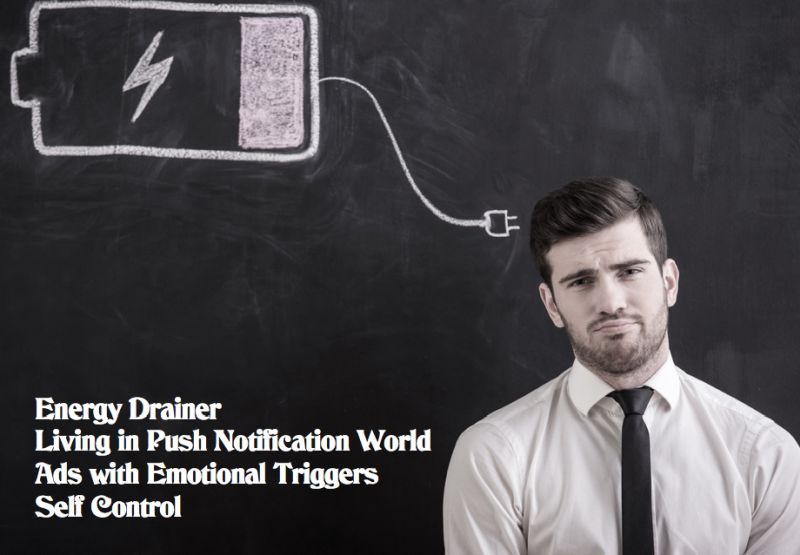 A thought provoking phrase coined by Dr. Prem –'Living in a Push Notification World', addresses everything our lives are today. Earlier before the onset of internet, we had to seek knowledge and there was a satisfaction in doing so, today we receive "push notifications" on our devices about every useless information and we waste time acknowledging them. Dr Prem simply suggests retaining what information you really need to know and discard everything else. This is a classic Lean management strategy, where in we eliminate unwanted processes to ease the production. Knowing all our energy-draining activities throughout the day and eliminating them from our everyday lives, will make us more efficient and will give us a sense of fulfillment.
4. Believe in your Universe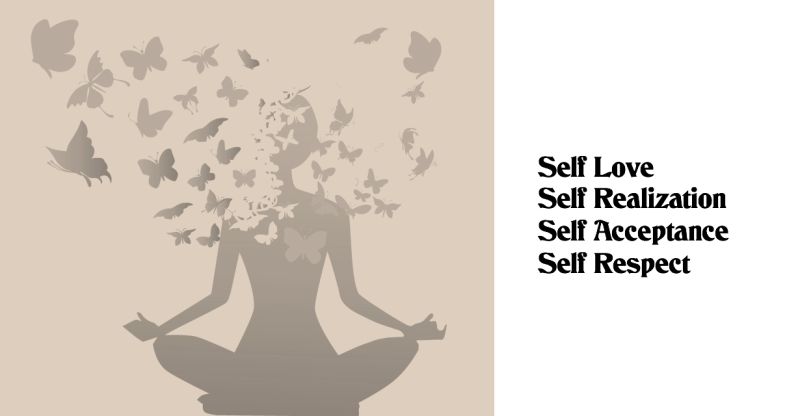 Believing is everything. If you lack the conviction and you feel you are incapable of doing a task, you have already lost at it even without attempting it. Dr Perm's strategy to self-belief and self-confidence is through Preparation, Acting on it and Raising the bar. Prepare meticulously for the task, then go all out and achieve it. No job is done just sitting on it, you need to set out and do it. After accomplishing your desired task, set new milestones for making your experience wholesome the next time too.
5. Self-Mentoring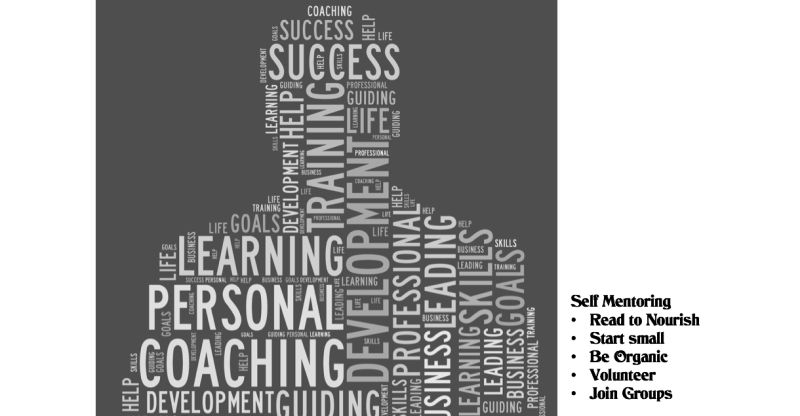 Gone are the days when we looked upon spiritual gurus and other masters for direction. This is the era of entrepreneurs and self-mentoring. Having said that, Dr. Prem clarifies that it is important to absorb the good or required qualities in all eminent professionals, but not blindly follow their path to success. Retain useful knowledge and "nourish yourself" to attain your goal. It is a highly gratifying process.
6. Live Harmoniously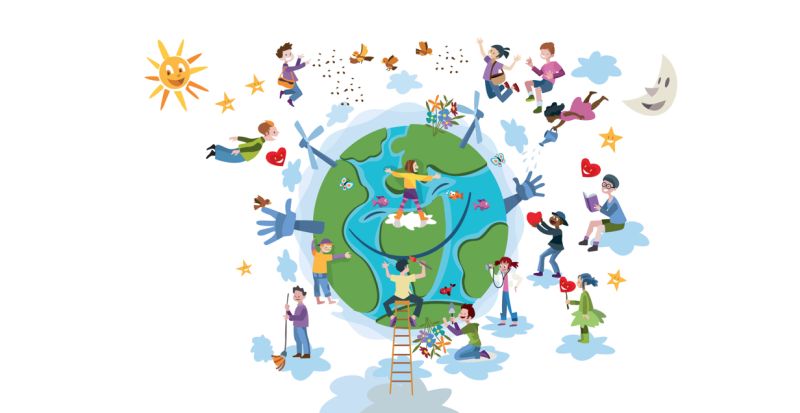 We need to be more compassionate and think more comprehensively in today's world of competence and stress. Think from one another's point of views to accommodate all possible perspectives on a matter; this will promote a harmonious way of living, which is much needed today. Live in harmony, live happily.
7. Don't just Accumulate, Contribute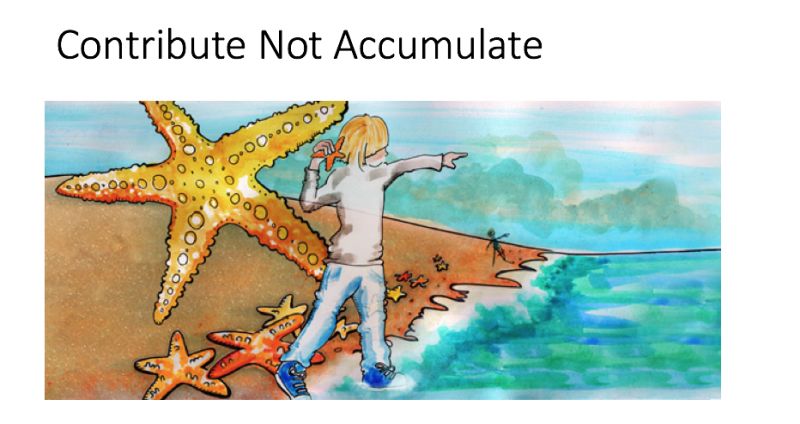 Most of us are skeptical when it comes to contributing as we are not able to reach out to many, hence we refrain from the act altogether. But the example put forward by Dr Prem in his video where the kid throws the starfishes one the shore back into the sea makes perfect sense when asked how can he make a difference to all the others he couldn't throw back? His reply- "It makes a difference to the one he threw back". Exactly that way, it is not necessary we can help everyone, but it is necessary to help someone. Contributing is our way of giving back to the society and showing we care. It is a fulfilling gesture to help the needy.
It's exceptional how Dr. Prem has transformed the understanding of lean management system generally used by big manufacturing companies around the world to coin a lean living! People are anticipating a highly read worthy and motivating book from7 Ways to Carve your Life by Dr Prem Jagyasi.