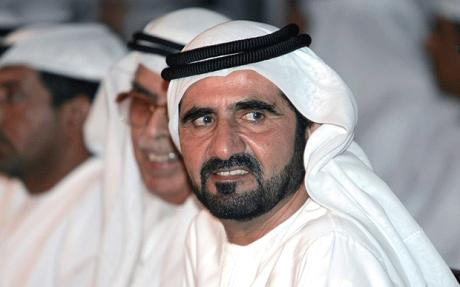 It's a sad day when the government starts controlling who one marries. It's bad enough that parents have so much say in arranging marriages, and that dowries play a major part in the choice of a spouse, but when the religious leaders of your country step in and tell you who you can or cannot marry then something is drastically wrong.
Apparently, there has been a surge in the trend for men in the United Arab Emirates (UAE) to marry foreigners, which has left a in the country. Almost 30,000 of them. One of the main reasons is the outrageous amounts that they have to pay in dowries for an Emirati female. So rather than pay what sometimes can amount to a six figure wedding, your non-wealthy, run-of-the-mill Emirati will turn to a foreigner to marry because its just plain cheaper, and what he can afford.
According to one estimate, a wealthy Emirati might have to pay 1.8 million dirham (£320,000) to get married, for a dowry as well as the wedding and wedding gifts.
Wealthy or not, that's an obscene amount of money. I understand that dowries are a cultural thing, but no offense, it's akin to selling a cow to the highest bidder. And wasting so much money on a wedding reception, gifts etc. is just offensive. I realize we all have a right to spend our money as we wish, but when there is so much poverty in the world, £320,000 is just plain wrong. Wealthy people around the world spend hundreds of thousands of dollars on weddings, but ordinary folk can get away with an inexpensive wedding because we don't have to contend with dowries.
So, because UAE men aren't willing to part with so much money, and understandably so, and women aren't finding mates, because they aren't allowed to marry foreigners and if they do, the men have to convert to Islam (even though the reverse is not true), the Grand Mufti of Dubai, Dr. Ahmad al-Haddad, has stepped in to gallantly save the women of UAE from spinsterhood. Al-Haddad said he wants to
… restrict foreign marriages to allow only Muslim, Arab spouses, and a maximum age difference of 25 years. For men, it would have to be his first and only wife.

"In Islam, choosing your life partner is a personal freedom," the Grand Mufti said at a gathering in honour of the holy month of Ramadan. "But personal freedoms can be restricted for the benefit of the public interest."
However, it is probably unlikely his suggestions will sit too well with the leader of Dubai, Sheikh Mohammed bin Rashid al-Maktoum, since al-Maktoum himself married a Jordanian (his second wife).
With the large foreign work contingency in Dubai (nine to one) there has been a rise in marriages to foreigners.
Almost one in three marriages in the first half of the year were to foreigners, according to the Dubai Statistics Centre, up from 26 per cent in 2006.
Rather than dictating who one can marry to offset the foreign marriage trend, the Muftis and religious leaders should start to address the whole issue of dowries and how detrimental that whole tradition has become with regard to matrimony. Do away with that tradition and the problem is solved. No more old-maids in Dubai.