Ranbaxy, the biggest manufacturer of medical drugs is facing an unusual situation. A leading hospital in Mumbai has put up an advisory hinting at its doctors to avoid prescribing drugs manufactured by Ranbaxy laboratory ltd.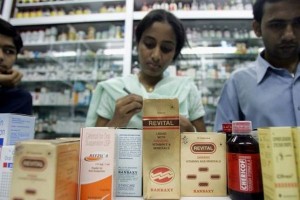 This advisory comes a fortnight after Ranbaxy authorities have reportedly agreed to pay around $500 million as penalty to the authorities in United States. The same is to be paid after it was detected that Ranbaxy had sold adulterated drugs in the US market.
However, sources point out that it is not known with certainty if the two issues are interrelated in any way. An advisory was reportedly put at the reception desk of Jaslok Hospital and the staff including Doctors were advised on not using drugs manufactured by Ranbaxy.
Ranbaxy is the leading drug manufacturer in India and enjoys a considerable share in the market. It has made a name for itself by manufacturing many generics. The trouble stated brewing for Ranbaxy way back in 2008-09 when US Food and Drug Administration found out that Ranbaxy did not follow the established rules, when it came to manufacturing drugs, especially for the US market. This led to ban on around 30 drugs at that point.
Despite clarifications being sought on the matter, Jaslok Hospital authorities have reportedly not come out with any reason as to why the drugs were banned. It is known that Ranbaxy authorities have sought a meeting with Jaslok Hospital authorities on Tuesday to sort out the matter. Jaslok is a leading hospital in Mumbai and in case the same bans drugs manufactured by Ranbaxy, the drug giant business prospects will definitely suffer a big blow.
However, other hospitals in the city are not to follow suit. In what can be considered as a respite for Ranbaxy authorities, the medical director of Hinduja Hospital has said that they are not thinking of banning the Ranbaxy drugs. Gustad Daver, the medical director has said that they would be waiting for a directive from the government authorities in this regard and will not take a unilateral decision.
Meanwhile consultants at Jaslok hospital have come up with their own assumptions on the matter. Aftab Patel, a consultant at Jaslok points out that some anti cancer drugs manufactured by Ranbaxy are under the scanner of US health authorities. He points out that these drugs were out of preview and he will not be prescribing these drugs to the patients. He was of the view that it is good that hospitals in India have woken up to this realization and this is a good sign for the patients.
Another point that has come to focus due to this problem is that drug manufacturers have separate rules when it comes to manufacturing drugs for foreign and Indian patients. Such practices need to be curbed and it should be seen that drug manufacturers as Ranbaxy are not able to use the rules to their advantage. Indian customers need to be treated the same way as is being done in United States. Jaslok authorities have taken a commendable step in this regard and this need to be followed up by necessary action from Health ministry in New Delhi.