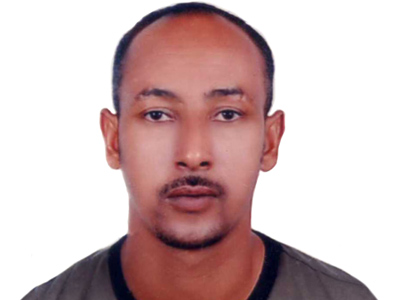 Death for apostasy is probably one of the greatest abominations of the civilized, modern world, and yet it is something any Muslim faces in Saudi Arabia if they find their way to another religion and happen to share that knowledge with others. Most ex-Muslims keep that information to themselves because the Quran (and Shariah law) specifically states that death should be meted out to those who convert from Islam. But some feel the need to share their newly acquired religious faith with others, and it's those people who suffer the consequences of a barbaric law.
Mussie Eyob, a newly converted Christian man from Eritrea living in Saudi Arabia, learned the hard way. Eyob converted a few years ago and shared his 'testimony' to Muslims at the Eritrean Embassy in Jeddah. Then on February 12, he made the fatal mistake of taking his preaching to a mosque, where he was subsequently arrested and now faces the death penalty for his actions. Foolish perhaps for proselytizing in a country that sentences people to death for as much, but the fact that there are countries that actually still have that in their penal code is astonishing. The irony is that proselytizing is encouraged in Islam. And how does death for apostasy hold up when Islam quite clearly states 'there is no compulsion in religion'. If not, why can not people of their own free will convert to another religion?
Eyob, who was well aware of the danger in preaching to Muslims, apparently does not fear death and claims he is ready and willing to die for his Christian faith,&nbsp. And sadly, the Saudis will probably be more than happy to accomodate him.
According to Amnesty International, Saudi Arabia has 141 waiting on death row, 104 of which are foreigners. Eyob will probably be the 142nd.
Source: Barnabas