Some court-declared criminals who are a danger to the society are kept in the worst prisons on this earth. Even though all the prisons are made to provide punishment to law offenders and criminals, some are specially designed to provide such facilities that could help turn these harmful criminals into better personalities so they do not remain a threat to the society when they are released from these jails. These most notorious prisons in the world are created to keep serial killers and harsh terrorists who have to be carefully watched. The prisons have been designed in a way to leave no chance for such criminals to escape from the clutches of law. Check out some of these most horrible prisons in the world.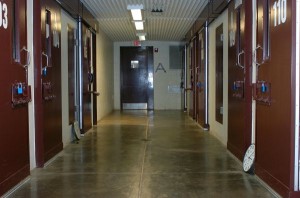 Guantanamo Bay: Even hell would get scared in this prison owned by the U.S. Based in Cuba, this interrogation and detention facility is badly reputed for its inhumane treatment of hard-core criminals. There have reportedly been various suicide cases in this horrible prison. Those criminals and terrorists who are the greatest threat to the U.S. are kept in this facility. The worse fact about this prison is that there is no chance given to detainees for proving themselves as innocent.
Carandiru: This is Brazil's most threatening and among the world's worst prisons. There have been endless records of massacres, murders and riots happening at this facility since its inception. The facility is not only infamous for its officials' animal-like behavior with prisoners, but also for spreading AIDS disease within its premises. This fact itself tells the stories behind this deadly prison's bars.
Kwan Li So No. 22: Based in North Korea, this prison is also badly reputed for its torturous behavior with prisoners. Every prisoner, be it a male, female or even a child, is treated in the same inhumane manner, which has led to several in-prison suicides. Severe physical torture and sexual abuse is a commonly reported fact about this prison.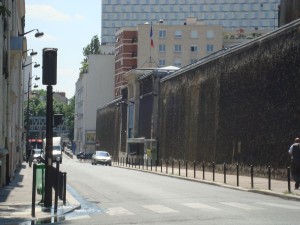 La Sante: This nasty prison is located in Paris. The facility's architecture itself is a torture for those who are detained here. The cells in this prison are so small and congested that anybody would feel the worse hot conditions when put in them, especially during the summer season. Prisoners are kept in these cells for about 23 hours every day, and that too, without any consideration of the prevailing weather conditions.
Diyarbakir: This Turkey-based prison facility is a real hell where prisoners go through inhumane treatment and physical or sexual abuse. The authorities and officials badly ill-treat them to such an extent that many of them commit suicides within the premises.