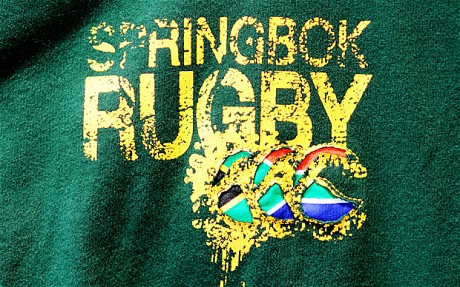 While some parents could care less about what happens to their offspring, and oftentimes willfully and consciously contribute to the downfall or endangerment of their children, others care so much that when something terrible occurs to their beloved child they snap. That's what seems to have happened to 34-year-old ex international Rugby player from South Africa who went on a murdering spree after his young teenage daughter came down with HIV Aids after she was gang raped by 4 men. Apparently, 4 robbers broke into the Springbok and Blue Bulls player's Durban home, kidnapped the young teen, and subsequently raped her in the woods somewhere.
According to police three men were left dead, one decapitated, after the father went seeking revenge on random black men in a poor township near his house. Supposedly he stalked the area at least four times prior to the attack, and "He didn't seem to make any effort to try and conceal himself. He was just driving around the townships in a car, then he would get out and attack someone. It was almost like he wanted to wipe out all the men from one particular area of the township." According to some witnesses, he told them he'd "kill 100 men if he could".
And another 37-year-old man who managed to escape said, "He drove slowly past me, before pulling up. He then jumped out of the car with an orange bag. I thought it was a gun. He said: 'Did you know we would ever meet? Why did you rape my daughter and give her HIV? You destroyed her future. I was puzzled. I told him I didn't know what he was talking about, but he lunged at me with the axe, aiming at my torso. I ducked and ran away as quickly as I could."
I'm not a psychologist, but it appears he had some kind of psychotic break whereby every black man he encountered he saw as his daughter's rapist. The tragic part of this story is that he wound up targeting innocent men who did not deserve to die. The poor man who was beheaded, Ndodo Hlongwa, a 46-year-old security guard was on his way home from work with some Kentucky Fried Chicken. Police found his head two miles from the body. What's most disturbing is that the player apparently ".. appeared relaxed and confident. During one instance someone shouted at him, 'What the —- are you doing?' He then apparently stopped and casually walked away, and it didn't seem that he was disturbed at being caught."
The most heart-breaking part of all of this is that so many lives have been destroyed because of some animals who decided they had the right to satisfy their violent lust. The daughter, who not only has to deal with the psychological trauma of having been gang raped, but also has to deal with HIV, and the loss of a father who killed on her behalf. The father who will probably spend the rest of his life in jail. The mother of the girl (and the player's wife) who now has a husband who faces a long prison term for "murder with aggravating circumstance and one of attempted murder." And last, but not least, the three murdered men and their families.
And the four rapists are still free.