Are you planning to visit Atlanta, but have no idea what to do when you get there? Atlanta can be overwhelming when you don't have any clue about the place or don't have anyone to guide you. Mainly because the place has so much to offer to its tourists –  may it be families, business professionals and everything in between. There are so many things a person can do while visiting the magnificent city of Atlanta – from family-friendly attractions to thrilling outdoor adventures, from the mesmerizing scenic beauties to their award-winning culture. Here is a list of 6 incredible things to do while visiting Atlanta that will make your vacation a memorable one.
1.) Make Sure You Visit Atlanta Botanical Garden
Enter the world of peacefulness and aroma at the Atlanta Botanical Garden which is full of beauties like renowned plant collection, spectacular and beautiful exhibitions. These features make the Atlanta botanical garden one of the most magnificent places in town to visit or even host an event like wedding ceremonies or family gatherings. The Atlanta Botanical Garden has so much to offer to its visitors, you do not want to miss this magnificent experience.
2.) Make Sure You Go to Atlanta Symphony Orchestra
Experience the mesmerizing and extremely soothing music coming straight from the professional musicians of the Atlanta Symphony Orchestra. They are one of America's leading orchestras, providing outstanding live performances. The Symphony Orchestra also features renowned guest artists from around the world. Other than that, the orchestra is also engaging education initiatives for the Atlanta community. Per year, the Orchestra performs more than 150 concerts, which include a vast variety of Classical, Pops, Family and Holiday Concerts. Every visitor will love all that the Atlanta Symphony Orchestra has to offer.
3.) CNN Studio Tours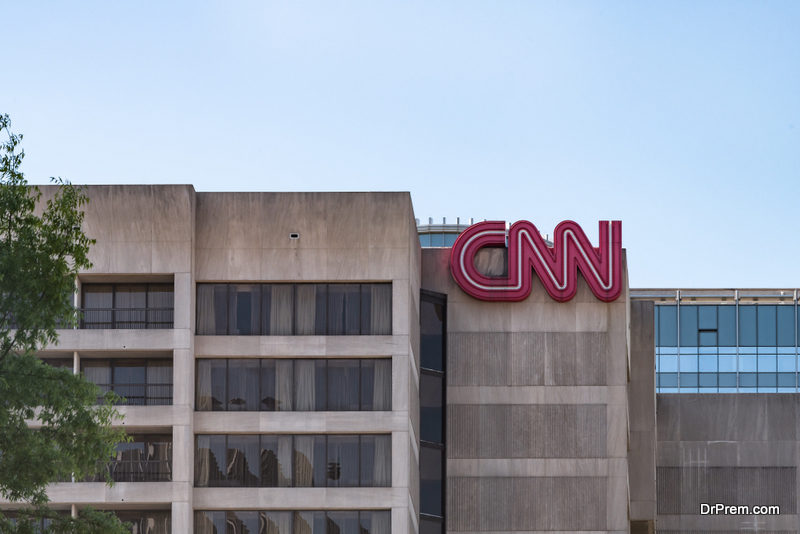 Experience the behind the scenes of the world's most renowned news outlet known as CNN as you walk through the Halls of CNN Center. At the CNN center, tours are offered to visitors in which they are walked through the process of news gathering and every day routine and working of one of the biggest news channels of the world. The CNN center is a common visiting place among the tourist as they are so welcoming towards the visitors. If you are into journalism or even curious about how these huge news channel work, this place is one to visit.
4.) Chick-fil-A College Football Hall of Fame
The hall of fame is located in the heart of Atlanta's tourism, sports and entertainment districts, and is steps away from the iconic Centennial Olympic Park. Mesmerize yourself in must-watch displays with content according to your favorite team, historical artifacts, a three-story helmet wall and the motivational Hall of Fame rotunda that portrays the memories of the college football legends. In addition to celebrating the best of college football, the Hall serves as one of the most unique and popular private event spaces in Atlanta.  If you are a football fan, then you better add this place to your bucket list.
5.) FOX Theater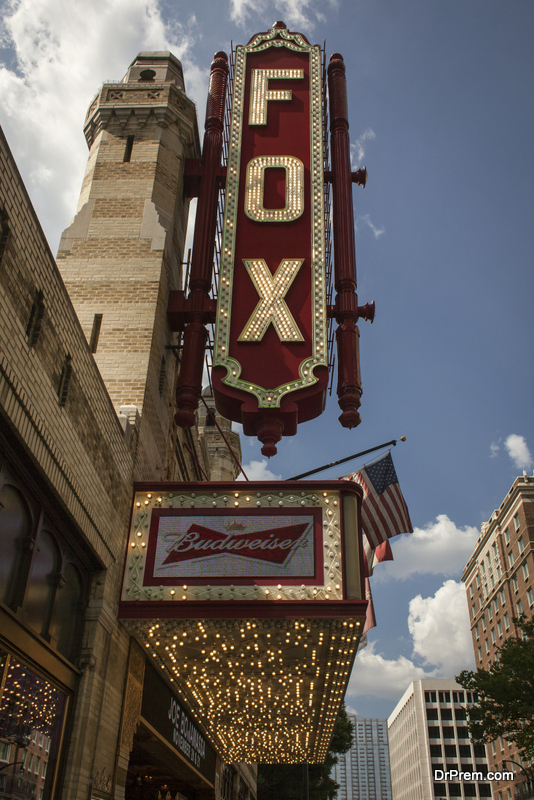 The Fox Theater is an exotic styled downtown landmark that brings Atlanta the best in performance entertainment that include the Atlanta Ballet, Broadway shows and the most important classic feature films. Fox is one of the most visited places in Atlanta, hence why The Fox is #2 on Trip Advisor's list of Best Things to Do in Atlanta. The organization also offers tours through the magnificent theater and show every bit of the architectural master piece. If you are a fan of drama and theater, then you should definitely add this to your bucket list.
6.) Georgia Aquarium
Georgia Aquarium is the nation's largest and most magical aquarium. The Aquarium offers shows, animal interactions, Behind the Seas tours and more. Other than that, the aquarium also has a 4D theater. The Georgia Aquarium is dedicated to preservation of aquatic life all around the world. Aquarium is the place to visit while on a vacation as it is a magical place for both adults and for children.
Atlanta is one of the most famous places to visit in America. Millions of people visit Atlanta every year to experience its historical importance and get a glance of its vibrant culture. Hence, it is one of the most common vacation spots among tourists from all around the world. When visiting Atlanta, you will get a chance to move away from your hectic life and spend some fun and relaxed time with your loved ones. As the city of Atlanta has so much to offer, you will never get bored of it. So, it's better if you start looking for flights and get ready for a vacation of a lifetime.
Article Submitted By Community Writer