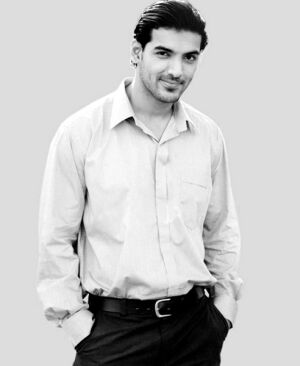 Karan Johar's forthcoming film Kabhi Alvida Naa Kehna is loaded with many hidden surprises, recently we reported that Karan's Lucky Macot-Kajol will too be seen in film, in her usual guest appearance rocking the dance floor with Amitabh, Abhishek, Rani,Preity and king Khan.
Now the other surprise factor is that along with Arjun Rampal our Macho John Abraham too will seen in guest appearance in the sizzling number'Rock-N-Rol Soniye' making entire star cast dance to his beats I mean as a disk Jockey.
This time Karan's KANK not only is a multi strarrer flick but along with this it has multi strarrer songs as well.
Be ready to rock floor on John tunes this time.