The havoc monsoons have created this year is disastrous and most unfortunate in Kerala. Over the past few days, Kerala has beenin its worst time witnessing heavy rainfall and floods. This is Kerala's worst flood in nearly a century. Nearly 400 people have died and 82,000 people have been rescuedso far. Chengannur, Pandanad, and Aranmulaa are some of the most affected areas and are on high alert forcing people to leave their home to go to safer places.Kerala government is trying to cope up with the situation in every possible way by implementing numbers of rescue operations to make the situation better. Let's take a look at the latest updates on Kerala flood till date:-
The destruction so far:-
Effects on the farmers and crops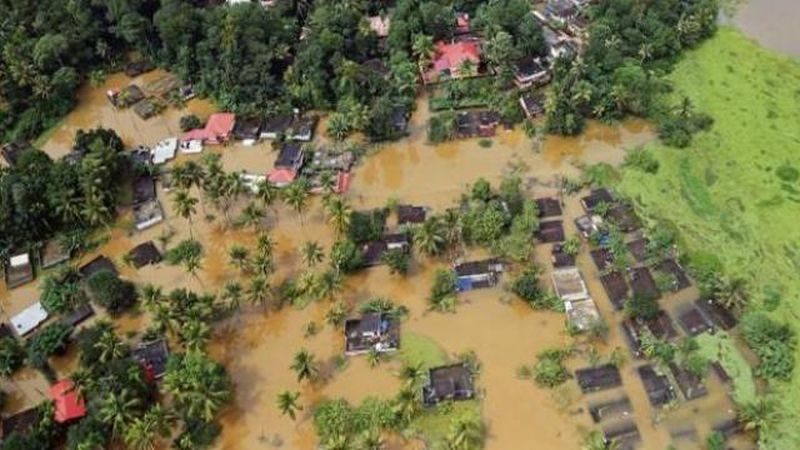 Image Source : images.punjabi.hindustantimes.com
Agriculture plays the most important part of India's economy. But, due to devastating effects of Kerala floods, the most important production area of Kerala, Wayland and Uduki have been badly affected. So many crops were destroyed leaving behind the poor farmers in trouble.
Effects on school and colleges
Kerala is one state where education is an important aspect and they never compromise with it. But, intense rainfall have caused many schools, and collegesto remain shut for so many days affecting the students and those who are in the crucial stage of their life grade.
Loss of communication and transportation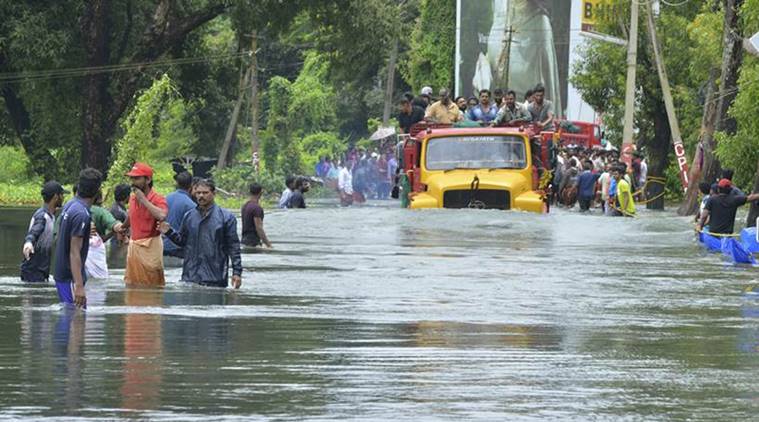 Image Source : images.indianexpress.com
The famous Kochi airportand the Railway network have been closed for over a week. As a result, the travelers are facing problems due to rescheduling and cancellation of flights and Railways.
Effects on religious and tourist spots
God's own country, Kerala, has some of the biggest tourist attraction and big Hindu pilgrimage sites. But, this year, rain ruined it all affecting so many religious and tourist spot. The most famous Onam celebration of Kerala has been canceled. This is because the Government has decided to use the funds of Onam in the state relief operation.
The Danger of life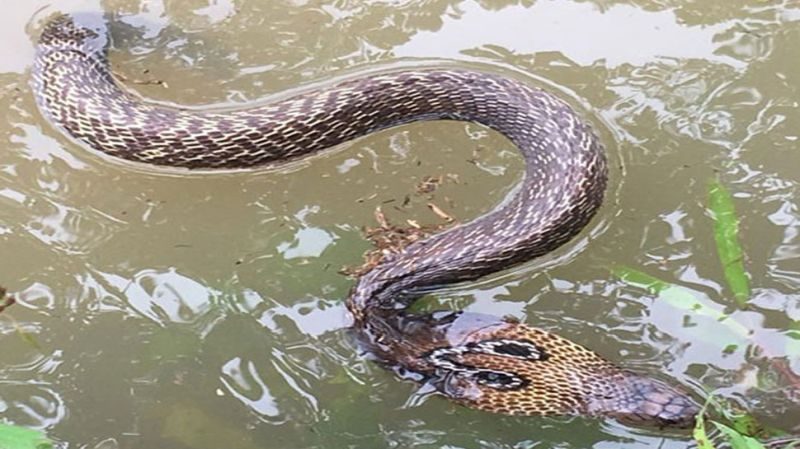 Image Source : sth.india.com
There have been cases of discoverysnakes, reptiles, and insects inside the homes due to the increasing level of the water. A man was stunned to see a new occupant in his home – acrocodile. Mustafa, a snake catcher caught over 100 snakes from homes.
Effects on animals
Not only the humans; the increasing waterlevels has taken the lives of the animal as well. Bodies of many animals canbe seen floating in the waters.
Relief and rescue operations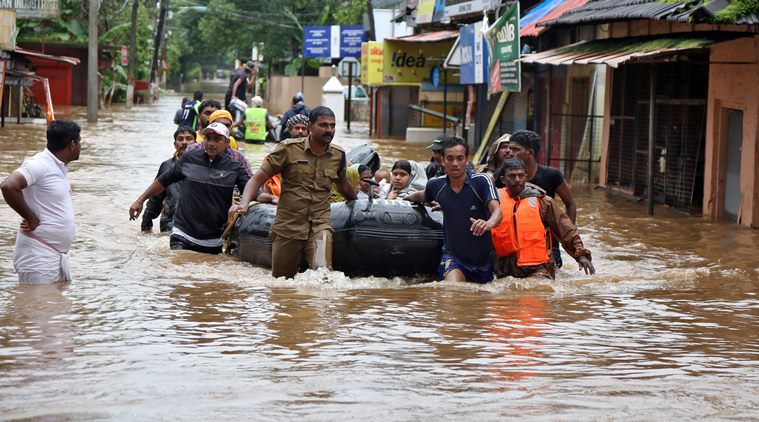 Image Source : images.indianexpress.com
There have been several measures takenso far. From saving the lives and shifting them into rescue camps to providing with the daily needs, there have been tremendous Relief and support services for victims of Kerala floods. Let's have a look.
Navy guards and air force authority have played a major part in rescue operation till now. They have rescued people from all age groups. Not only the residents, the people from across the state who took part in the rescue operation also got and later saved from the affected areas.
There are numbers of relief camps placed to provide shelter to the people. People are rescued and kept safely in the rescue camps.Schools, colleges have been converted into relief camps and over 10 lakhsof people have been shifted to such camps.
The Army deployed bigger boats in the affected areas. As many helicopters and boats from coastguards are also involved.
Helping hands across the state
There has been a tremendous effortbeing made from all over the world to help out the people of Kerala. Every state is helping in their own ways. Some of them are:-
To ensure relief and support services for victims of Kerala floods, an easy and quick delivery of the relief materials, Cochin airport has secure two bigger berths of their main vessel to deliver the relief material at right time.
Two of the warehouse has been specially kept for the relief material to be provided to the victim of the flood.
Relief materials such as water, foods are arriving across all the parts of the country. Maharashtra has sent nearly 30 tons of food items- this includes milk powder, blankets, clothes, sanitary napkin and bed sheets and ready to eat food products.
Around 1, 00, 000food packets sent from Bangalore and Ludhiana respectively.
100 tons of food sent from Hyderabad. 
Financial support
Apart from different helping hands, every state of India has decided to provide financial assistance to the state.The help includes:-
Jharkhand and Bihar provide the financial support of Rs 5 and 10 crores respectively.
Odisha and Haryana announced a fund of Rs. 10 Crores each.
Ministers of Haryana have decided to donate their one month salary to the state. Whereas, Maharashtra gave the help of Rs. 20 crores.
Kerala government has decided to pay Rs 3,000 per day and free fuel to each fisherman who helps and/or took part in the rescue operation.
School children will be provided with new textbooks.
Achievements and Implementation so far
Efforts and measures taken by Government to help victims of Kerala floods are now underway and the situation is under control now.
The team of personnel sent in the different parts of Kerala to help the local authorities to help and clear the submerged area, clean the debris and remove the bodies to maintain and help people for healing.
Helping the victims – A team of doctors from Maharashtra has been sent to help the needy people with the help of aircraft.
Kochi airports resume from 26 of August as the relief work is almost completed and the situation is getting normal.
One of the measures taken by Government to help victims of Kerala floods is they have started a donation website for the victims. Different e-commerce websites also came with helping hands. Google, Facebook, and E-commerce websites like Amazon, Flipkart, PayTM are also contributing to relief efforts.
We just hope and pray that the situation will be get better day by day and people who are struggling can again get a chance to lead a normal life.