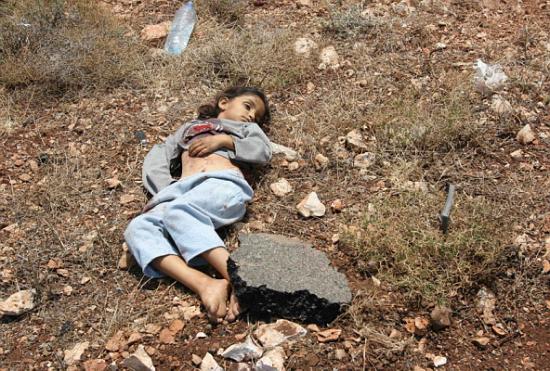 There are few stories more tragic than the plight of foreign maids in Lebanon. Those familiar with their circumstances now how much they suffer under cruel employers, so much so that many choose to take their own lives.
The Ethiopian Consulate in Beirut has been reported on the deaths of their maids in Lebanon, estimated at between 40,000 to 50,000. The consulate has started to provide refuge for some of these maids seeking escape from their incredibly abusive employers who do things from leaving them to sleep on the balcony to beating them. But the consulate simply does not have enough space.
"The consulate doesn't have a resting room. Women sleep under the cars [by the consulate], so many guys come and harass them. Some of them are only 20 years old with a future and destiny. I take the decision in my life to suffer for them," said Ethiopian Molla, age 27.
Someone like Molla is a hero. She has taken in many maids who desperately need help. "I'm Christian, I'm a believer. Everyday I see my people and my nation, with no one to take responsibility. The idea comes from God – helping protect someone who was abused. I ask the girl when I take her to my home: 'What's the problem with your sponsor?' And she says, 'so many things.'"
The consulate estimates that in about the last year alone 150 women died. Mekdes Tesfaye Tefera's is one of those victims. She was found dead with a noose around her neck. "They always say, 'she killed herself,'" the social affairs officer at the consulate said.
The Ethiopian government has banned maids going to Lebanon and many have stopped going anyway after hearing horrifying stories. Although some still enter Lebanon through third countries.
May God watch over them and aid them away from such a life and lead them to a new one where they are prosperous.