"5 years ago, I was shot in an attempt to stop me from speaking out for girls' education. Today, I attend my first lectures at Oxford." – read Malala Yousafzai's twitter post on October 9, 2017.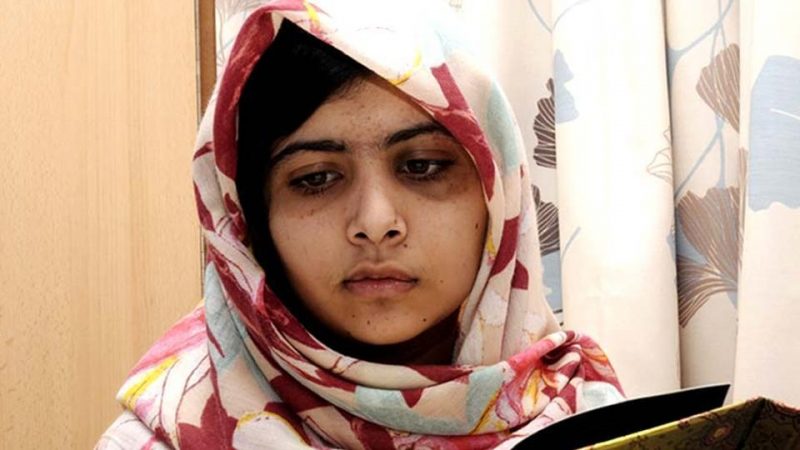 Image Source : hindustantimes.com
Malala Yousafzai  was born to Ziauddin Yousafzai and Toor Pekai on July 12, 1997 in Mingola- Swat district, which is in the Khyber Pakhtun Province of Pakistan. She is a millennial like no other we know of today. She tops the list of most influential millennial today for the effort she is constantly making to prioritize education in girls and refugees. Her life is an inspiration for millions today around the globe.
The Pakhtun region where she hails from and where her family has a chain of public schools, come under the reign of Taliban. The Taliban was against educating girls in the valley and Malala stood up against this radicalization.
Early life in Mingola
At the tender age of 11, Malala started to blog for BBC Urdu under her father's guidance sharing her experiences under the Taliban rule. This brought her to limelight after New York Times made a documentary on the region and she openly came out criticizing the Taliban rule. Her prominence started rising after and was nominated for International Children's Peace Prize when she was 13.
On October 9, 2012, a Taliban gunman shot Malala in the head for her activism supporting women's education. She miraculously survived this assassination attempt and fought back to life after going through medical treatments and surgeries in Pakistan and UK. This incident bought Malala international support along with national uprising in her favor and a Fatwa was issued against those who tried to harm her in the future. She became – the most famous teenager in the world!
New beginning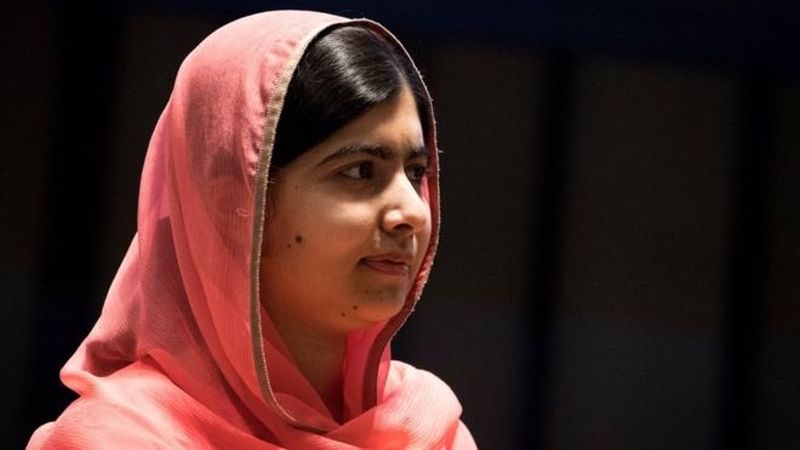 Image Source : ichef-1.bbci.co.uk
After recovering from the near fatal assassination attempt, Malala became even more eminent with her education activism and founded The Malala Fund, out of Birmingham, UK.
After her maiden appearance at UN on 12 July 2013, the event was dubbed – Malala Day. The UN chief, Ban Ki-moon called her 'our hero' later when he addressed the congregation and she received standing ovations from members for her inspiring speech.
She was honored with many famous recognitions throughout the world— International Children's Peace Prize, Simone de Beauvoir prize, Sakharov Prize, Anna Politkovskaya, Pride of Britain, Youngest ever UN messenger for Peace and many other laurels.
In October 2013, she came out with her memoir—"I am Malala: The girl who stood up for education and was shot by Taliban". The book co-written by Christina Lamb was banned in Pakistan then as Malala's fame highlighted Pakistan's militancy.
Inspired by her life, in 2015 film maker Davis Guggenheim made a documentary film 'Me Malala', which went on to be nominated at the Oscars that year. The film focused on her relation with her family and her life journey.
The Time's magazine featured Malala as one of the most influential people in the world, in 2013, 2014 and 2015.
On her 18th birthday, Malala opened a school in Bekaa Valley, Lebanon for the Syrian refugee children. The school funded by Malala's non-profit organization deals with providing education and training to refugee children (girls) from the age of 14 to 18.
Oxford connection
Even though she came to UK for treatment for her near fatal gun wound, Malala ended up doing her remaining schooling in Birmingham from 2013-2017 at Edgbaston High School for girls. Along with her activism, she studies very hard to remain top in academics, which gave her admissions into the prestigious Oxford University. She secured 6A*s and 4As at her GCSEs according to a tweet by her father on August 21, 2015.
Nobel Prize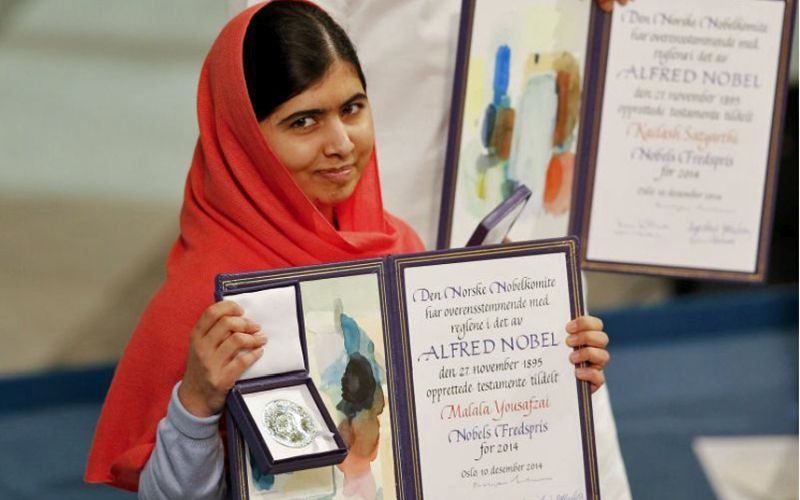 Image Source : s.telegraph.co.uk
On 10 October 2014, Malala was declared as the co-recipient for Nobel Price for Peacekeeping along with Kailash Sathyarthi from India. She became the youngest laureate of a Nobel Prize ever and the second person from Pakistan to have won it after Abdus Salam in 1979.
Malala's inspiring journey is a huge motivation for children around the globe, especially for the girls and she has become their idol today. We wish her a happy onward journey in her life, so that she touches more lives around the world.