A Brief History
The Rohingya crisis erupted in 2012 after the riots in Rakhine State, Myanmar and the mass migration of Rohingyas from Myanmar to India and other Southeast Asian countries. This people belonging to Muslim- Sunni minority group, residing in the western Rakhine State of Myanmar, are considered stateless, as they are illegal immigrants from Bangladesh who crept into Myanmar. Hence, the government of Myanmar takes no responsibility towards their protection. They often live in camps and are denied access to healthcare and education after having resided in the area for generations. Because of this, they are considered to be the most persecuted and hostile people in the world today. In search of a better future, the Rohingyas started fleeing illegally to their neighboring Asian countries.
Indian Connection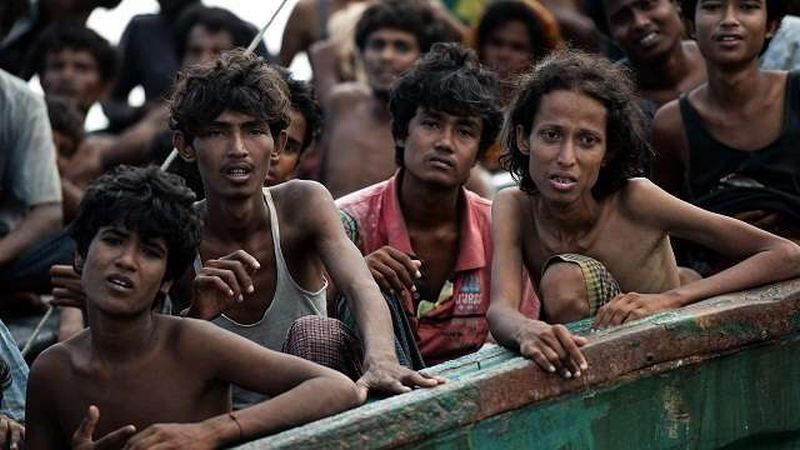 Image Source : static.dnaindia.com
India shares 1,600 km of international border with Myanmar. Of the Rohingya Muslims who crossed these borders to India, one-fourth carry UNHCR cards. To begin with, India has had sour ties with this wing of the UN ever since the political drama that occurred during partition and repartition of East Pakistan to Bangladesh in 1971. Moreover, India is not a signatory to the 1951 UN convention for Refugees. India is not legally bound to give the Rohingyas refuge. These Rohingya refugees are fighting for their recognition as an ethnic group against the Myanmar government, which the other ethnic groups are not in favor of. Besides, Myanmar already has an ethnic group representation of 35 percentile in its whole population and there is an on-going tension between these ethnic groups and the strong army that ruled Myanmar for almost 50 years, before Nobel laureate Suu Kyi formed government thereafter. Amidst this conduciveness, the Indian government needs to maintain a balance between the army and Myanmar government. Therefore, it cannot take a stand to give refuge to the Rohingya Muslims who do not have popularity with its own people. The Indian government is facing criticism in the Rohingya situation as it is denying refuge and threatening to send the refugees back to unfavorable living conditions in Myanmar. Religious disparity is a major accusation the pro-Hindu Indian Government is facing today towards this crisis.
Indian Government's Stand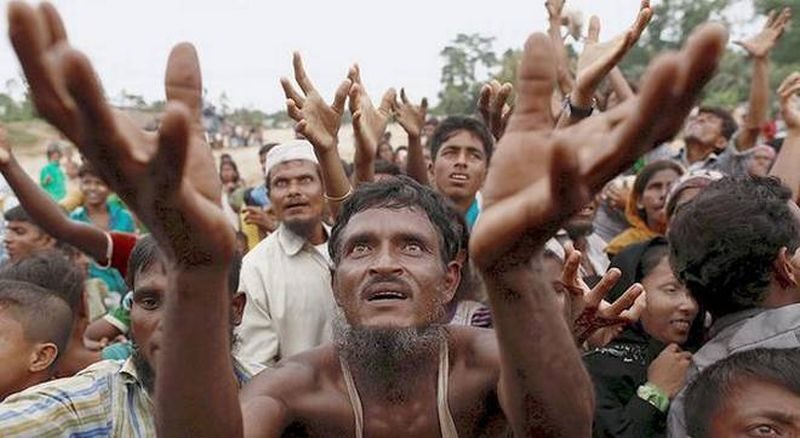 Image Source : thehindu.com
The crisis faced by the government today is that, International Law does not allow forced deportation of these 40,000 refugees who are settled in Assam, West Bengal and Jammu and Kashmir– back to Myanmar. The Indian government is wary of the susceptibility of Rohingya refugees, as they can mix with the ongoing tensions of the country and cause bigger security concerns. Even though there is no proof of terrorist activities directly linked to them, they are highly vulnerable and can be easily radicalized which could pose for internal security issues. The recent violent acts by ARSA have put the Rohingyas under scanner for similar homegrown insurgencies. It is not easy to settle these people amongst the incumbent population of the country and hope for a harmonious society, as it will affect the demography of the area. A Hindu majority area could easily become a Muslim majority after such inclusions and this may very well bring about communal unrest in that area. As it is, India has tipped the brim in population — way past its limits, and using its resources to feed another uncertain number of refugees will cause further harm to the Indian economy. Government of India is in talks with Government of Bangladesh and Government of Myanmar to find an amicable solution for the refugee crisis. Indian Government has offered programs such as – Operation Insaniyat to Bangladesh Government, which will help them in tackling the Rohingya refugee re-inflow situations.