The role of women in wars has definitely been scanty but not less admirable in comparison to their male counterparts. From John of Arch of France to Rani Luxmi Bai of India, women have carved out a niche for themselves militarily. That is history, but we do have a list of women who, in our times, have taken on the task of shelling at the enemy bastions. Here let us have a look at a few of them.
5) Pakistani army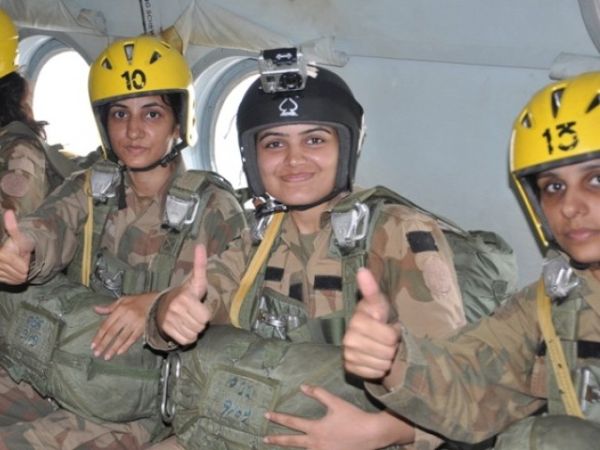 Image Source : Tribune.Com.Pk
This is a surprise that an Islamic State tips the list. Their presence in the army is not just confined to logistics and National Day parades. They have enjoyed posting in forefront of the many wars that Pakistan fought with India. Their role in navy and air force is however more confined. The image of a shy girl coming out of the folds of conservative social ethos adds an element of desirability to them, thus making them few of the most attractive female-armed women in the world.
4) American army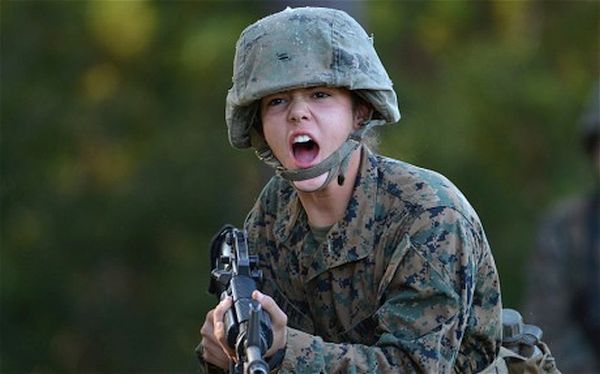 Image Source : I.Telegraph.Co.Uk
If you though the war of American liberation was won just on the blood of men, you are suffering from a factual error. In World War II, about 350,000 women served in the American Army. Even today, the American army has entrusted them with some of the most challenging assignments, including Afghanistan. Their daringness and intrepidity in difficult assignments lends them elements of smartness and attractiveness.
3)  British army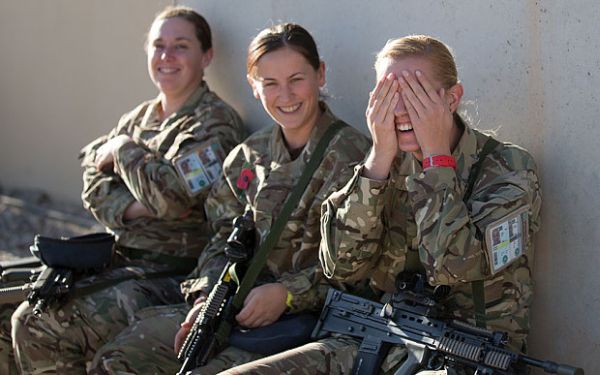 Image Source : I.Telegraph.Co.Uk
The history of women's role in Britain is not very impressive. Women's Royal Army Corps came into being as early as in 1949 and it was only in 1990 that they were integrated into the British Armed forces. Now the British government is considering them for frontline combatant role in wars from 2016 onwards. Despite this less impressive record, they count among the most impressive combatant females in the armed forced by virtue of their looks.
2)  Russian army
Image Source : TheMoscowNews.Com
Russian women are admittedly the most beautiful women in the world. However, are they equally so in the armed forces as well? The answer is a definite yes. Just look at that array of slender females with rosy cheeks, they could make any man fall for them. However, their tender looks should not dismiss the role they played in the Great Patriotic War fought during the World War II. As of 2002, about 10% of Russian armed forces constituted of women.
1)      Romanian Army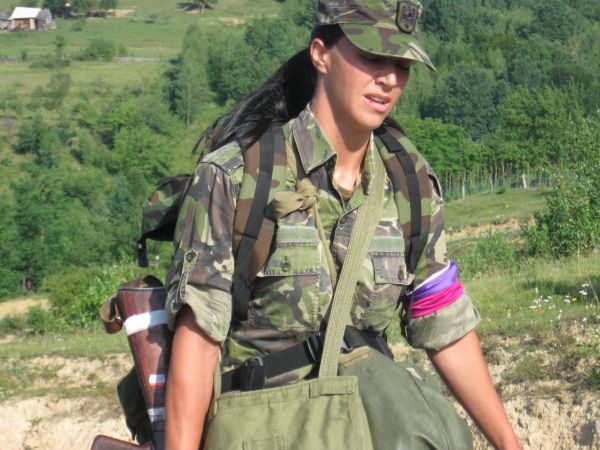 Image Source : Media.Moddb.Com
This little East European nation has some 90,000 women enlisted in the national army. They do not form part of the most efficacious army in the world, but they definitely rank among the most desirable females in armed forces of any country around the world.
Before you think women have just the looks and the wits, remember these tender souls enlisted in the national forces who are capable of rendering an inuring punch too, when it comes fighting for the homeland.