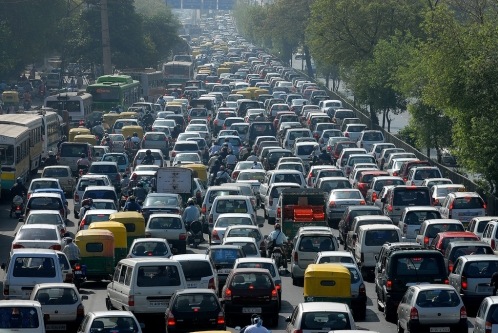 I am resident of Rajendra Nagar, Sahibabad. Now days it is disgusting to cross Mohan Nagar crossing even in wee hours. From last 3 days i have been struck up in traffic jam for about 30 minutes which is very harassing especially when you are on the way to office in Gurgaon. I do not know how to manage office while leaving in Ghaziabad, City of Madam Mayawati. My suggestion to overcome this problem are as follows:-
(1) There are 8 ways at that crossing towards Ghaziabad, Delhi, Noida, Loni up and down at that Mohan Nagar crossing and traffic is in mess because of non availability of Traffic Police Person in all time. Generally traffic police man come on duty when there is complete traffic jam. There should be permanent duty of at least 2 police men always.
(2) In morning and evening hours 7 to 9 special arrangement should be done and at least 4 Police Men should be on duty to control each way.
(3) The main cause of traffic jam is trucks/dumpers/tractors etc. Is it possible to prohibit the entry of these vehicles office hours 7 to 9 morning and evening.
(4) Police Men should be given authority to fine to black sheep on the spot.
(5) Traffic Light System with Timer should be operative with duty of at least 2 Police Men.
I feel some measures should be taken by Senior Officials of Ghaziabad Police and appropriate authority to overcome this problem urgently. Delay in action will make the people to curse Ghaziabad Administration and U.P. Government.
BE POSITIVE TO IMPROVE CONDITION OF CITY FOR DEVELOPMENT OF COUNTRY
Thanks,
Sanjay Gupta