RADAAR is one tool you can consider if you want to keep track of how to enhance your online marketing strategy. In today's modern age when competition is at its peak, companies have to ensure that it stays on top of the game. Improving and attracting new customers can be very challenging especially when you do not know what is happening around you. This application is designed to ensure that an individual or a company can keep track of its competitors with the help of a social media management platform. So, what is it that makes this platform a must-have for any sized company? 
Features of Radar social media management platform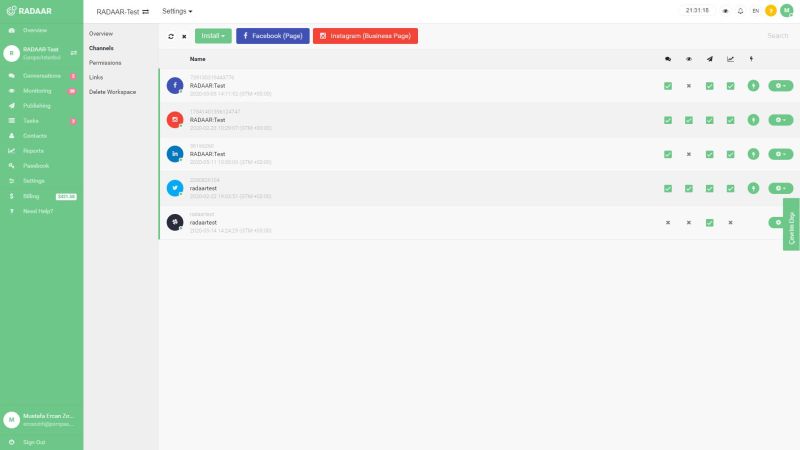 Image Source : radaar.io
We all know that managing multiple social media accounts can be a daunting task. RADAAR helps to reduce the stress and time-consuming process by offering a one-stop solution. Through this platform, you can easily go ahead and handle all your accounts under one roof and get the necessary updates and reports you need regularly. Some of its striking features include: 
1.    Publish content through the platform for social media marketing
RADAAR allows you to publish, collaborate and plan your content automatically to get the best results for your online marketing needs. We all know that content is the King, and when you want to create an impact, you need to ensure that it stands out.  You do not have to worry about keeping a track of the schedule of when to publish your work.
2.    Use Hashtags and Tag people
Through this social media management platform, you can easily tag people and use hashtags to reach out to the masses. Keeping your viewers engaged while being socially active is important especially when the aim is to get a better response rate. The more people share your content, the better it is for you and the easier it becomes for you to reach your target audience.
3.    Interacting with your audience through a collaboration platform
Regular interaction with your clients is one of the most important factors that you have to keep in mind. It is not easy to interact with multiple people at the same time; however, with RAADAR, it is easily achievable. You have the ability to engage with people and respond to any incoming message effortlessly.
4.    Analyze through

RADAAR

social media management platform
When you put in the efforts to make something happen, you need to know if it is working or not. RADAAR will not only help you to keep a track of your content, but you can also generate reports, get recommendations, get to know sales and engagement statistics all under one roof. Through these reports and analysis, you will get to know what kind of changes you would need to make and plan accordingly. Moreover, you can even share these reports with your team members and clients so that you all remain on the same page.
5.    Performance comparison using a social media management platform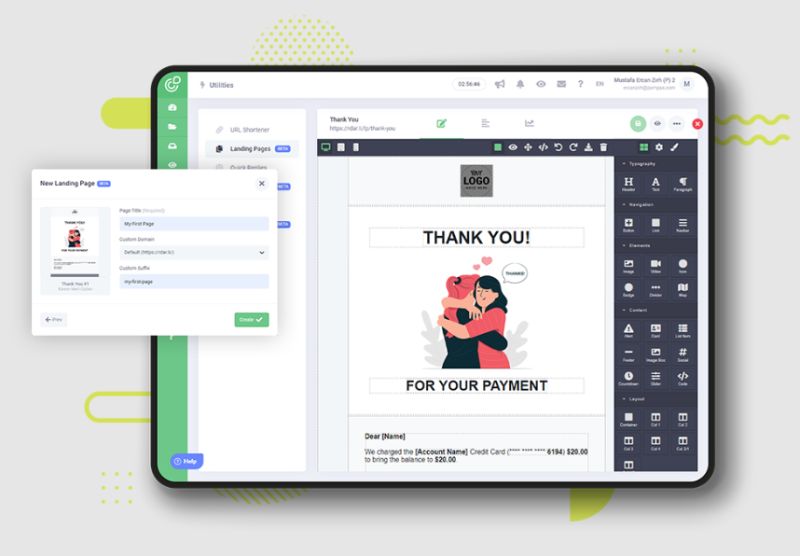 Image Source : radaar.io
The best thing about opting for the RADAAR is that you and your clients can get to know a lot about how their product functions. This is an ideal way of combining a tutorial as well as introduction about new product or services especially if you want to conduct a team training or performance review. The comparison report will help you to understand where you would need to make a change and how to improve to get the necessary results.
6.    Using this platform for social media marketing for product training
RADAAR is a perfect choice when you want to get an animated design done. It also shows a live demo, which makes it easy for your customers to understand of what concept you have in mind while designing the floor plan. The best thing about the 3D effect is that it brings the most boring presentations to life. It also allows you to create various other content designs that you can combine and use for your social media marketing needs.
7.    Invites, discussions and sharing details
In the industries or fields where there are a lot of complicated processes and procedures to explain, it can be very challenging to but the point across to a common person who has no experience of the industry. At that time, these RADAAR can make a huge difference.  Even if you are trainer and wish to give a demo about a particular topic and the kind of training you provide, you can use the whiteboard service to put your point across.
8.    Complete tasks on time through social media management platform
In should no matter what profession or field you may be in, with a collaboration platform like RADDAR, the work becomes very easy and fast.  You can be sure that this will be an investment that will be helpful to attract more customers since you can convey the exact message across in the easiest and most effective manner.