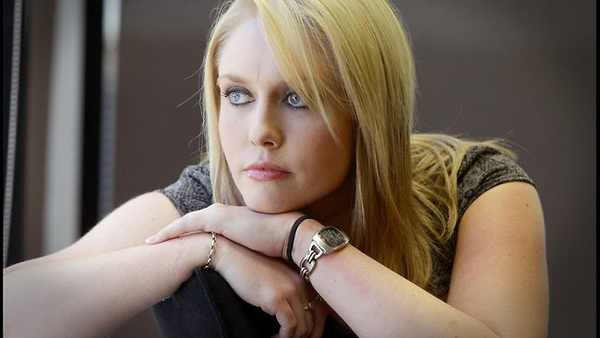 Only in the Middle East would a woman who was raped be charged with adultery and then thrown in jail. The treatment of women in countries with Sharia law is truly despicable. Rape victims are not only victimized once, by being sexually assaulted, they are then re-victimized by being jailed for adultery. Since when is rape considered adultery? Rape is an act of violence perpetrated on someone without their consent, adultery is consensual. There is a huge difference between the two, but Sharia law doesn't seem to make the distinction, and court officials in countries like the UAE in their breathtaking ignorance punish rape victims far worse than the perpetrators.
29-year-old Australian, Alicia Gali, learned how merciless and misogynistic Sharia law and the UAE courts can be. Gali was a manager at a salon in a five star international hotel resort in the UAE. One evening in 2008, Gali was drugged by a fellow worker in the employee bar. She has no recollection of what happened after someone put ice in her drink. What she does know is that she woke up in her room the next morning injured and in pain. It wasn't until a visit to the hospital that she discovered she had actually been raped. Gali says, "I didn't know what had happened. I was traumatised, I felt ill. I didn't even remember getting there or what had happened." Hotel security later informed her that they had heard screams and found her blacked out, naked and that there had been several men hiding in the room. At the hospital, she was told to inform the police about the rape, what she wasn't told by anyone in UAE including her bosses, was that a rape victim needs 4 male Muslims as witnesses, which (obviously) is well nigh impossible, since her rapists certainly weren't going to confess.
So Gali was arrested, thrown into a jail cell with 30 other females, with no clue as to why she was there. In fact, it wasn't until 5 months later that she found out that she had been charged with adultery and illegally drinking, even though she had been told it was legal for her to drink in the staff bar. She wound up jailed for eight months of a 12 month sentence, after which she was pardoned and sent home in July 2009. On the other hand, her 3 rapists got jail time for 'adultery', but were never charged with rape.
Gali, who was advised by the Australian Embassy not to go to the media with her plight while there, has finally decided to sue the resort for being remiss in not alerting her to the risks involved, and wants to warn others about the hazards of living in a country with very different laws: "These countries don't have the same laws as us. You can end up in serious trouble."
Not surprisingly, Gali has suffered mental issues since her ordeal. Not only was she raped, she was punished for something she was not guilty of- adultery, and expected to keep quiet about it. She should be suing a lot more people than her former employer.
Source: CourierMail