In an increasingly digital world, the right set of productivity tools can significantly enhance your efficiency. Readdle's suite of applications is designed to do just that. This review offers an in-depth look at Readdle's productivity apps and their impact on digital workflows, helping you decide if they're the right fit for your needs.
Diverse Productivity Suite: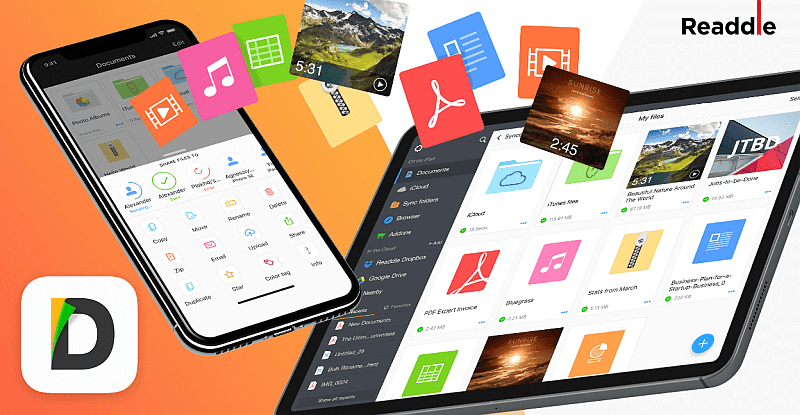 Image Source :- readdle.com
Readdle provides a comprehensive suite of productivity apps, each tailored to address specific aspects of digital work:
1. Spark Email: A Game Changer for Email Management
Spark Email aims to revolutionize the way you manage emails. It boasts an impressive array of features, including customizable swipe gestures, intelligent inbox categorization, and collaborative functionalities.
Email Management Excellence: Spark offers customizable swipe gestures for quick actions like archiving, snoozing, or deleting emails, making email management a breeze.
Intelligent Inbox: The smart inbox is designed to automatically categorize emails into personal, notifications, and newsletters, allowing you to focus on what matters most.
Snooze and Send Later: With features like snooze and scheduled email sending, you can take control of your inbox like never before.
Seamless Integration: Spark seamlessly integrates with popular cloud storage services such as Dropbox and Google Drive, as well as task management tools like Todoist and Trello.
Collaborative Functionality: Spark supports collaborative email management, making it a valuable tool for teams to discuss and collaborate on emails within the app.
2. PDF Expert: Your Go-To PDF Companion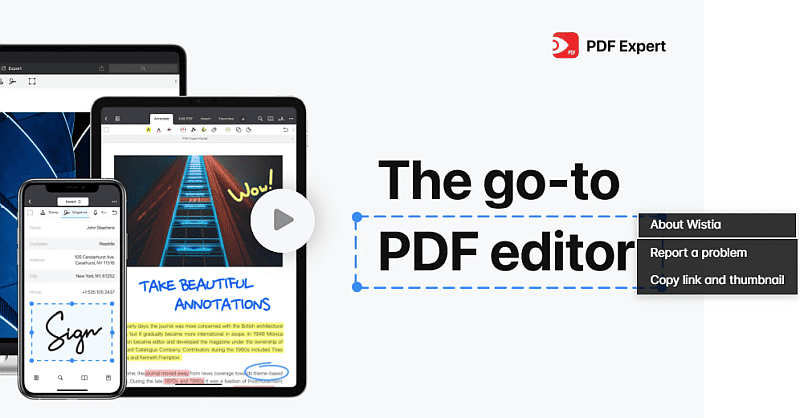 Image Source :- readdle.com
In a world dominated by PDF documents, PDF Expert steps up to simplify your interactions with them. Whether it's annotating, editing, filling out forms, or ensuring the security of your PDFs, this app has you covered.
PDF Editing Prowess: PDF Expert empowers you to annotate, highlight, and edit PDF documents on your iOS device, making it a versatile tool for professionals on the go.
Effortless Form Filling: Say goodbye to the hassle of filling out PDF forms – PDF Expert simplifies the process. Additionally, you can sign documents and merge PDFs effortlessly.
Seamless Cloud Integration: The app integrates seamlessly with various cloud storage services, ensuring easy access and sharing of your PDFs.
Enhanced Security: Security-conscious users will appreciate PDF Expert's features, including password protection and encryption for your PDF files.
3. Documents: The Ultimate File Management Solution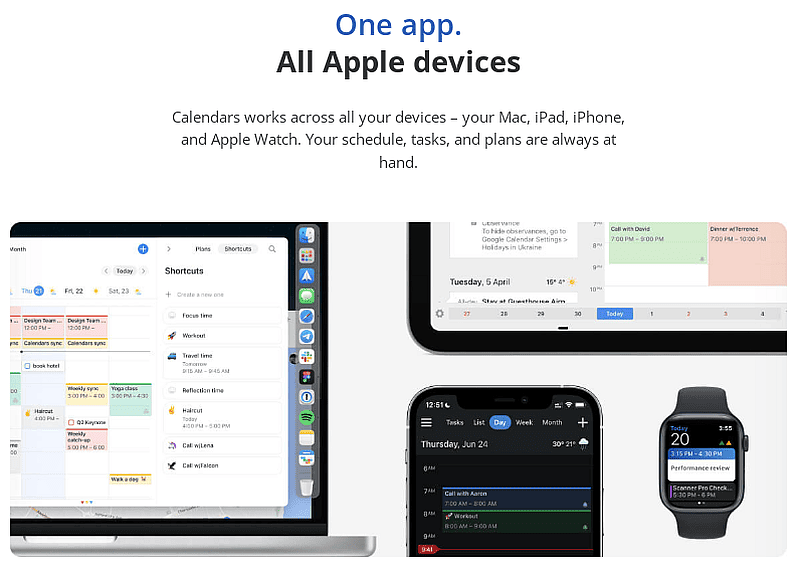 Image Source :- readdle.com
Documents is a versatile file management app that ensures your digital documents and media files are organized, easily accessible, and highly manageable. Beyond offering superb file organization capabilities, it also features a built-in download manager and the ability to convert various file types into PDFs.
Comprehensive File Management: Documents simplifies the way you view, organize, and manage documents, media files, and more on your iOS device.
Efficient Download Management: The app includes a built-in download manager that streamlines the process of downloading and managing files from the web.
Seamless Integration: Documents readily integrates with various cloud storage services, making it a breeze to transfer files between your devices.
PDF Conversion Made Easy: Need to convert webpages, images, or documents into PDFs? Documents has got you covered.
4. Scanner Pro: Your On-the-Go Document Scanner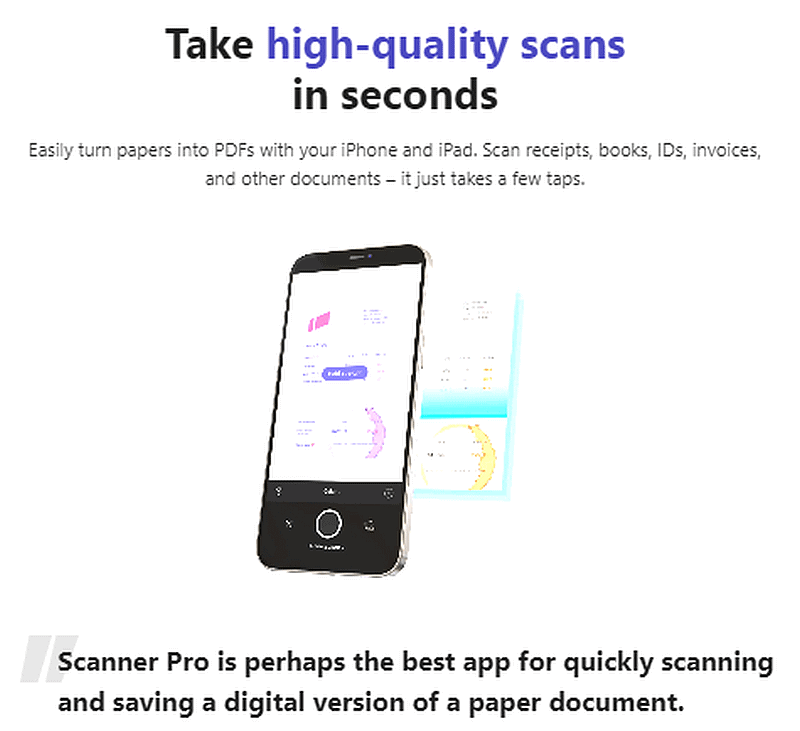 Image Source :- readdle.com
If you're tired of lugging around bulky scanners to capture documents, receipts, or photos, Scanner Pro is here to make your life easier. This app turns your iOS device into a portable scanner, offering OCR technology for text extraction and seamless cloud integration for secure storage of your scans.
Effortless Document Scanning: Scanner Pro allows you to transform your iOS device into a portable scanner, enabling you to scan documents, receipts, and photos with remarkable ease.
Text Extraction with OCR: The app utilizes OCR (Optical Character Recognition) technology to extract text from scanned documents, enhancing their searchability and usability.
Convenient Cloud Integration: Scan and save your documents directly to popular cloud storage services such as Dropbox, Google Drive, and iCloud.
5. Calendars: Simplified Calendar Management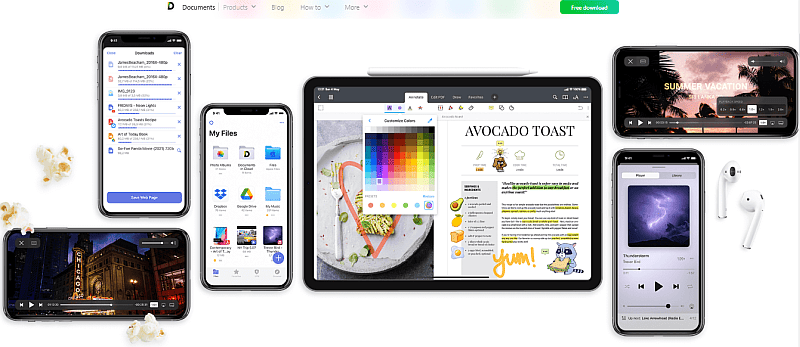 Image Source :- readdle.com
Managing your schedule and staying organized should be effortless, and that's precisely what Calendars by Readdle strives to achieve. This app offers an intuitive interface for scheduling events, synchronization with popular calendar services, and smart notifications to keep you on top of your appointments.
User-Friendly Calendar Management: Calendars by Readdle provides a user-friendly interface for effortlessly managing your schedules and events.
Synchronization Across Platforms: The app synchronizes seamlessly with Google Calendar, iCloud, and other widely-used calendar services, ensuring your schedule is always up to date.
Smart Notifications and Suggestions: Calendars enhances your productivity by offering smart suggestions and notifications, helping you stay organized and punctual. 
 Benefits of Readdle's Apps
User-Centric Approach:Readdle's apps are designed with the user in mind, boasting intuitive interfaces that allow you to harness their full potential without a steep learning curve.
Cross-Platform Compatibility: Many of Readdle's apps are crafted to work seamlessly across iOS and macOS devices, offering a consistent user experience regardless of the platform you're using.
Integration with Productivity Tools:Readdle understands the importance of integration with other productivity tools. Their apps frequently feature integrations with popular cloud storage services, task management apps, and more, ensuring smooth collaboration and data access.
Regular Updates: The company is dedicated to keeping its apps up-to-date with the latest operating system features and user needs. This commitment to improvement helps maintain the relevance and functionality of their apps.
Responsive Customer Support:Readdle is renowned for its responsive customer support and extensive knowledge base, providing users with valuable resources and assistance when needed.
Suggestions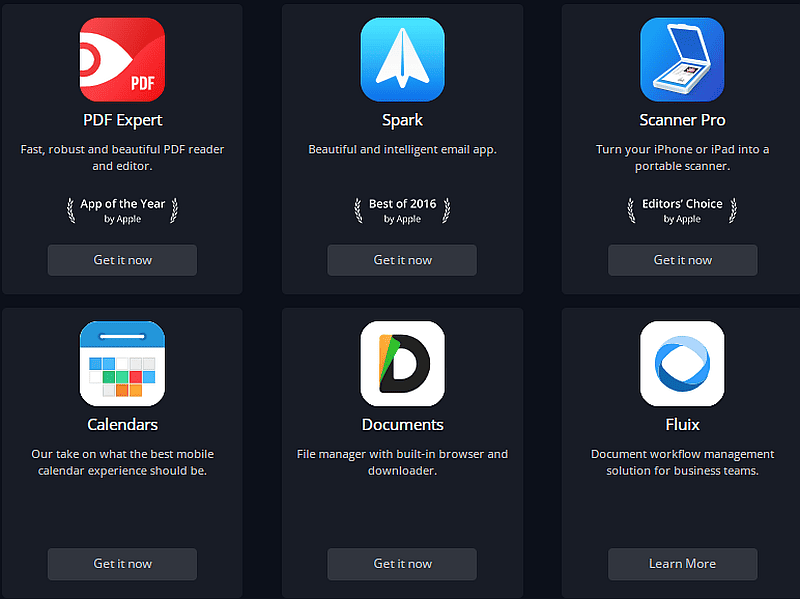 Image Source :- readdle.com
Limited Platform Support:Readdle's apps are primarily available on iOS and macOS. Users of other operating systems, such as Android or Windows, may not have access to these productivity tools.
Pricing Variability: While Readdle's apps often offer free versions or trials, the pricing structure for full access can vary depending on the platform and features required. This variability might require users to carefully assess their needs before committing to a purchase. 
Final Verdict
Readdle's commitment to simplifying complex productivity tasks and enhancing digital workflows has earned it a solid reputation in the world of productivity software. Whether you're looking to streamline your email management, edit PDF documents with ease, or organize your files more efficiently, Readdle's suite of apps offers practical solutions. While platform limitations and pricing considerations may factor into your decision, Readdle's dedication to user experience, regular updates, and seamless integration with popular productivity tools make it a compelling choice for individuals and businesses looking to boost their productivity and efficiency in the digital age.