Cloud-based solutions are one of the most user-friendly and effective solutions for personal and professional use. Clinked client portal for small businesses makes it easier for teams to share files, manage projects and collaborate. Engineering, manufacturing, automation, financial services, wholesale, and retail companies can also use this app. The key features of Clinked include
Collaboration tools
File sharing
Task Management
Third-party application integrations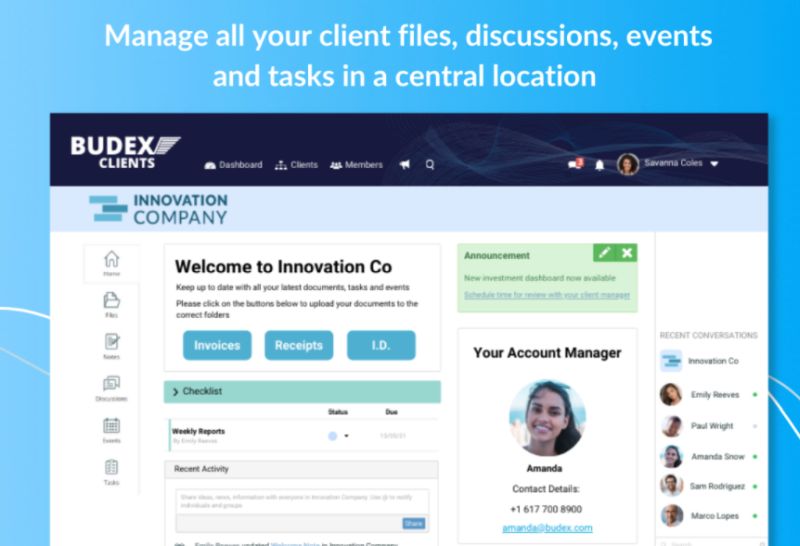 Image Source : clinked.com
Clinked is a useful project management software that allows users to comment on activities, approve or request for approval of various documents, assign tasks, and so on. It comes with a centralized and versatile platform that makes project and team management easy. Let us look at some of the other features of the app.
Features of Clinked client portal for small businesses
·         User friendly White-label client portal app for business owners and management team
Clinked is a user-friendly platform that comes with a detailed and easy-to-understand dashboard. It helps to keep essential details organized and easily accessible to everyone in the team. It also allows you to make the necessary changes and updates at ease.
·         Helps to maintain transparent communication between team members
Communication among team members is critical while working on any project. The app allows every member of the team to share different files. You can also use this app to reach out, receive mobile push and e-mail notifications, and group chats and discussions. With the help of this app, you can keep your team up to date and prevent the possibility of Chinese whispers.
·         Customization options of Clinked client portal for small businesses 
App customization helps to enhance the user experience. Clinked offers various customization options such as zapier integration, white-label mobile app, Iframes, dropbox migration service, custom e-mail domain, custom domain, configurable widgets, adobe sign integration, etc. It also offers supported Clinked triggers and actions
·         A cloud-based client portal solution with enhanced security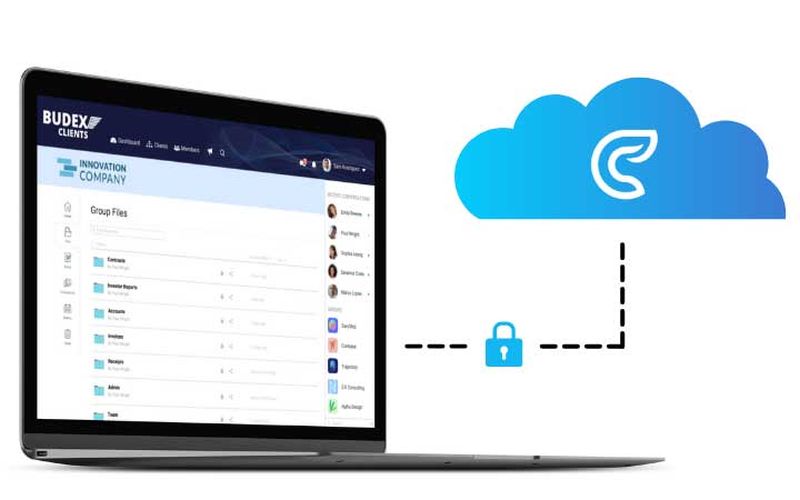 Image Source : clinked.com
Cloud-based solutions have become very popular and come with loads of benefits. Nonetheless, the benefits of such an app also come with some concerns. Security is one of the biggest concerns for any organization, especially when dealing with sensitive business and customer data and information. Clinked has various security measures in place like Two-factor authentication, Single sign-on, secure access, and private cloud.
·         Instant file sharing features for better collaboration
The file-sharing features allows you to send and receive different types of data, including video files. You have the flexibility to access features like version control, Tag and Tagging clouds, Instant viewing, File locking, uploading and approval, and configurable file columns. You can instantly upload and download any file as well as make necessary changes.
·         Clinked client portal for small businesses workspace solutions
This white-label solution also comes with different options and features that you can use in your workspace. With this app, you can conduct a universal search, duplicate groups, clinked audit trail, and even activity streams.
·         Enhanced customer service experience
Clinked offers one of the most effective customer service experiences for its clients. The company has a team of professionals who undergo extensive training to ensure that they resolve any queries or concerns that their customers may have. The company also ensures that any questions, queries, concerns, or problems their customers have are resolved within the speculated turnaround time provided by the front liners. 
Pros and Cons of the Clinked web-based project management solution for businesses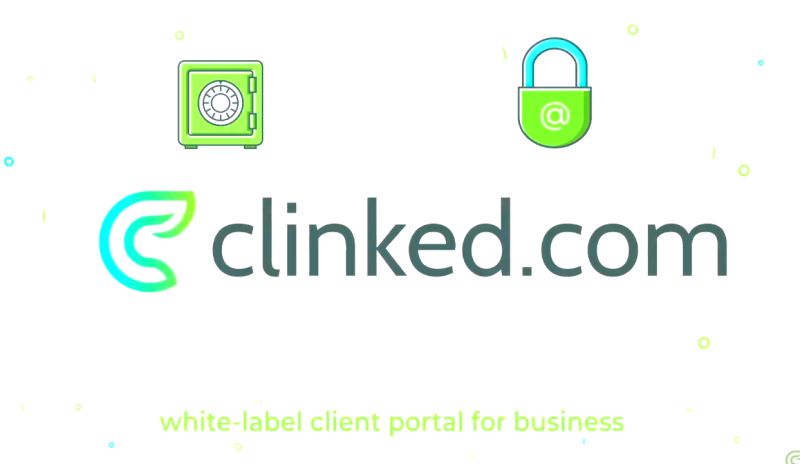 Image Source : clinked.com
Clinked is an efficient, safe and simple collaboration tool for businesses. This easy to use, robust and complete tools makes content management easy and fast. Just like any other app, even Clinked comes with its pros and cons.
Pros of Clinked business management app
Clinked is a well-designed tool that a company can use internally and along with its clients.
It is user-friendly and comes with an easy installation and set-up process.
You can set up and make changes to any project space within a few minutes.
It comes with a functional and minimalist design.
The user-friendly interface and robust program that is easy on the pocket.
Cons of Clinked business management app
This storage cloud solution comes with a short trial period and storage capacity.
The integration compatibility is limited to only a few applications or programs.
You may experience some bugs which can cause problems in using the app.
It does not offer phone support unless you have a premium subscription
The app may not function properly on specific android models.
You may have issues with keeping client projects and deliverables in one place.
You may experience file-sharing issues at times. 
A final note on Clinked client portal for small businesses 
Clinked is the one-stop solution that enhances employee productivity, easy collaboration, effective communication, and time-saving management techniques. This web-based solution offers various services such as task management, file sharing, document management, and others. It is an app that small and large-sized businesses can use anytime and anywhere.