Bollywood actresses have captured the imagination of the world for more than a century now. However, some of these screen goddesses were loved around the world for their beauty and iconic performances. Here are the seven most beautiful and iconic actresses that Bollywood has given the world.
. Aishwarya Rai Bachchan
Aishwarya Rai first came into the spotlight as a teen model for a Pepsi ad in the early 1990s. However, she captured the world's imagination with her dazzling smile and mesmeric green blue eyes when she was crowned Miss World in 1994. Rai went on to star in a number of Bollywood hits and has since been continually hailed as the "most beautiful woman in the world" by world media.
. Madhubala
Madhubala came from a family of eleven children and it is said that she entered the film business to support her family. In the late 1950s, Madhubala had become one of the most versatile, wanted and adored Bollywood beauties of her time. Her performance in Mughal-e-Azam was pivotal to the success of the film and captured the imagination of the world. Even today she is considered the epitome of classic Indian beauty.
. Rekha
Rekha came into Bollywood as an awkward, somewhat podgy and unpolished teen in the 1970s. However, her biggest feat remains the fact that she transformed herself into a sex siren through sheer hard work and remains a beauty to be reckoned with even today.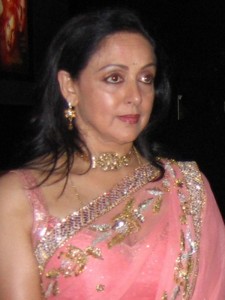 . Hema Malini
Hema Malini began her career as a classical dancer though her career in films spanned over four decades. Honored with the Padma Shri, Filmfare Lifetime Achievement Award and nearly a dozen Best Actress Filmfare Awards, Hema Malini remains active in Hindi cinema even today as the epitome of graceful feminine beauty.
. Smita Patil
Smita Patil holds the rare distinction of being the first dark complexioned leading lady to have set hearts aflutter. Patil single handedly created the legend of the savage Indian beauty and went onto infuse natural glamour into both art house cinema as well as mainstream productions of her time.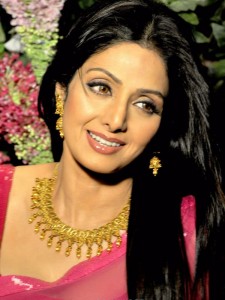 . Sridevi
Sridevi began her film career as child actor in 1967 though she dominated Indian cinema through the 1980s and early 1990s. Best known for her large expressive eyes, long dark hair and playful smile, Sri Devi played the quirky fashionable girl with just as much aplomb as she played the quintessential sari-clad Indian woman.
. Kareena Kapoor
Born into one of the most prestigious and legendary film clans in Bollywood, Kareena Kapoor made her film debut as a podgy, rather ordinary looking salwar suit clad girl in 2000 with the film Refugee. While her performance was acclaimed by critics, her figure was certainly not. Even though Kareena appeared in a number of glamorous roles through the early 2000s, it wasn't until she lost all her baby fat and became the first size zero actress in Bollywood in 2007 that she became recognized as a legitimately beautiful and covetable leading lady.