Personally, I feel always a sort of affection in iconic places history associated with. And a living walking history impresses me surely as info of a hundred year old Sir Nicholas Winton, a British humanitarian-anti-fascist recently meeting mature enough then kids-refugees from Czechoslovakia at the same London station he having them welcomed to safety in the UK-1939, did.
The modern history darkest date, which is a seventieth sorrow jubilee of the Second World War beginning, has these days approached.
There is plenty provided in various sources of information on this tragedy, and the lesser number of living witnesses left the more politically exploited both a topic and conclusions by nowadays seeking a PhD status become. Even the factual data of events occurred such as heroic battles towards Nazi armadas round a globe and Nurnberg process had been scrutinised steadily.
No wonder, denying the Holocaust is a crime punishable in a range of modern countries.
Why is history supposed to teach? Perhaps, because, for not repeating the past mistakes and tragedies in the future. Up till date, Rwanda, Srebrenica, Darfur, Kurdistan are the soundest examples of ignoring the past.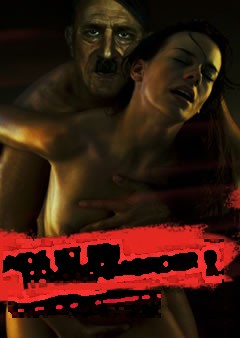 It is not surprisingly, that folks' conventional wisdom is condensed into simple slogan: "Travelling a land sustains a love to own country". One hardly knows whether uni lecturer Uri Davis travelled much, but a partly funded by ex-US president J.Carter Palestinian Birthright Unplugged does practically implement this notion for, as understood, particular nationalistic reasons perfectly.
Well, bad peace is better than a good war, anyway.
Seventy is a comprehensive time span in human life and mere nothing from the Earth eternity. That is why some hope exists Hitler's rape of humanity will never ever happens in the future.
Picture courtesy of Internet