The suspense over who would lead the largest democracy after the incumbent Manmohan Singh is over. Narendra Modi has emerged as the clear favorite for the top job and the world is waiting with abated breath to see their hero take oath and officially resume his duty. However, Modi and controversy are synonymous and you cannot imagine one without the other. The latest controversy involves the presence of Pakistan premier in Modi's oath taking ceremony.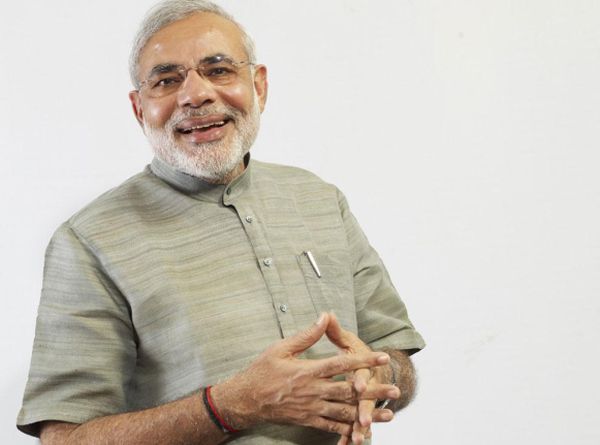 Pakistan recently released a statement that confirmed the acceptance of the invitation to attend the swearing ceremony by the Pakistan premier Nawaz Sharif. He is likely to be in India on 26 May 2014 and the day is Monday. Nawaz Sharif did not lose any time in making a telephone call to Modi and congratulating him on his success. He went a step further and invited Modi to pay an official visit to Pakistan. Sharif has braved the stiff opposition from hardliners in the establishment in Pakistan to witness the swearing in ceremony of his Indian counterpart. He took his time to make the decision and only after taking them in confidence, he made the move. Pakistan Prime Minister's delegation to India will include advisor Sartaj Aziz, special assistant Tariq Fatemi and foreign secretary Aizaz Chaudhry.
People are anticipating a cataclysmic change in the mind set of the Pakistan administration. This move is seen as a potent tool for breaking the ice between the two archrivals and paving the way for a meaningful dialogue on many contentious issues. As a matter of fact, Pakistan is apprehensive about the intentions of Indian Prime Minister elect Narendra Modi. Accordance to the general perception, Modi would not shy away from taking stringent measures to any aggressive move on the part of Pakistan.
Moreover, Modi's image of a hindutva flag bearer has not gone well with the people of Pakistan. The scene of Godhra is fresh in their minds and so is Modi's alleged involvement into the riots. In addition to this, Modi has not refrained of making hard-hitting comments about the Pakistan in the recently concluded general elections.
However, Modi has welcomed the proposed arrival of the Pakistani premier to be a witness the oath ceremony. Moreover, the Prime Minister designate Modi has invited all the major leaders from member states of the South Asian Association for Regional Cooperation (SAARC) to the ceremony. This is seen as a ploy to gain acceptance and credibility among the SAARC nations.