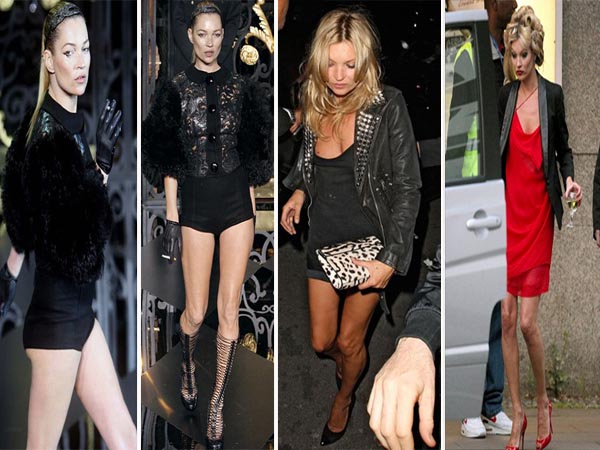 Famous model and diva, Kate Moss, was spotted doing a shoot for the Rimmel billboard on top of the Whitgift shopping centre in her birthplace, Croydon, London. She also walked the ramp, with a cigarette in hand for the Louis Vuitton Autumn/Winter collection 2011. She wore her hair in the typical Croydon facelift hairstyle and accessorized her scarlet dress with similar colored heels.
The English model has been in the limelight, not always for good reasons. The tall, lanky model has always been known to outperform other models. Moss has also been involved in highly-publicized relationships with actor Johnny Depp and singer Pete Doherty. She has provided the grist for gossip mill innumerous times – for her semi-nude ramp appearances, her weight-related problems and issues with drug abuse.
Moss, who arrived in her private chopper, stepped out onto the terrace of the mall which had been emptied for the landing. She was warmly greeted by the inhabitants of Croydon, who mistook her for Kate Middleton. Moss did not seem to mind at all. She was overwhelmed, that she was in the place of her birth, which was indeed close to her. Moss had taken Depp on a tour of her birth place, back when they were engaged. Her family still lives in the area.
Via: Telegraph