As the era of technological saturation heralds, we can, most probably, have choices, ranging from communication to nutrition, on our platter, that take our ideals for a perfectly tech savvy life to the desired levels.  Want a winsome platter of food, think bugs! Wish to devour a plateful of noodles? Don't think beyond our dear old worms.
Coming to the situation now, and the enticing varieties to choose from, you are promised the wide range of edible animal world at your feet, from the hard-shelled bugs, nimble worms to the green splendour of algae. Overall, you can use your well planned nutritional database to treat your taste buds as well as target some of your undiagnosed health conditions.
Tasteless grasshoppers may sound like the yuckiest option imaginable, compared to the delectable grilled chicken, from your favourite food chain.  But that is what your taste buds predict when it comes to 2050.
Lady bugs-the respectable eat of the future!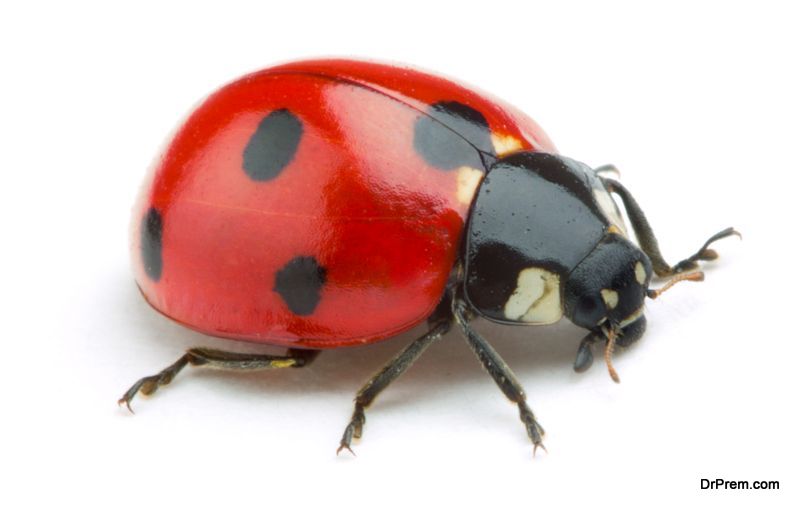 These protein-rich insects also offer a good measure of dietary fat and lead the edible locust community. Black solider flies score easily over the traditional livestock with respect to protein content.  Anthropoid eaters can treat themselves generously to locust eats, such as pasta and protein bars, as they are known to taste good if well prepared. Cricket, either as flour or as a whole can be relished with meals.
Is lab processed meat something to look for?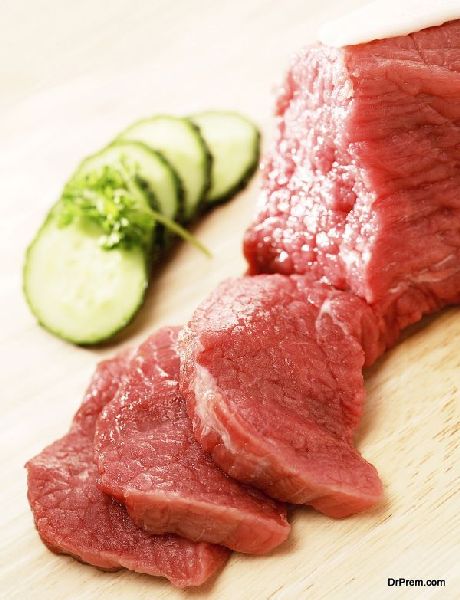 Scientists at few premier world-class laboratories have come up with a new brand of synthetic meat products which are produced by converting stem cells into animal tissues. According to them, cultured meat would certainly decrease the greenhouse emissions.
Farmed fish, the new generation product!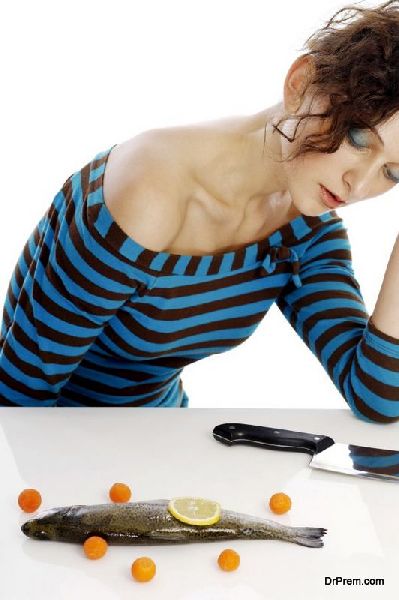 Flesh freaks can still nurture a hope, as fish foods top the list, as always.  Rich in proteins, with no questions of environmental greenhouse emissions, fishes rule the roost and can hopefully continue to do well from the market standpoint. Commercial fishing and aquaculture techniques have created a new brand of better quality fish stock which has tickled the taste buds of the meat-eating populace.
Fake fish, the order of the new day!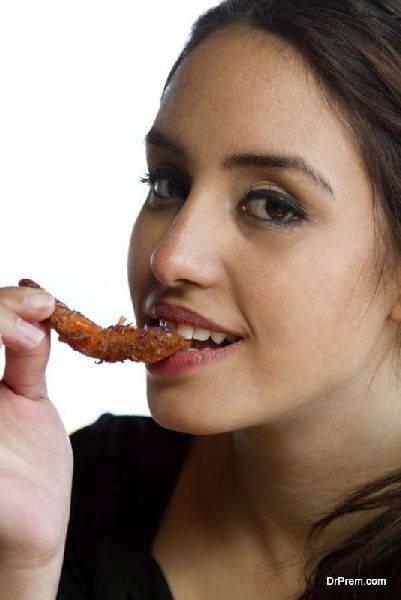 Edible but fake fish fillets have been the latest products, to storm the market. Launched by the NASA group of researchers, they offer a delectable experience. Synthetic shrimp out of red algae is another product that is being experimented with in the labs of "New wave Foods."
Algae, the single-celled survivor!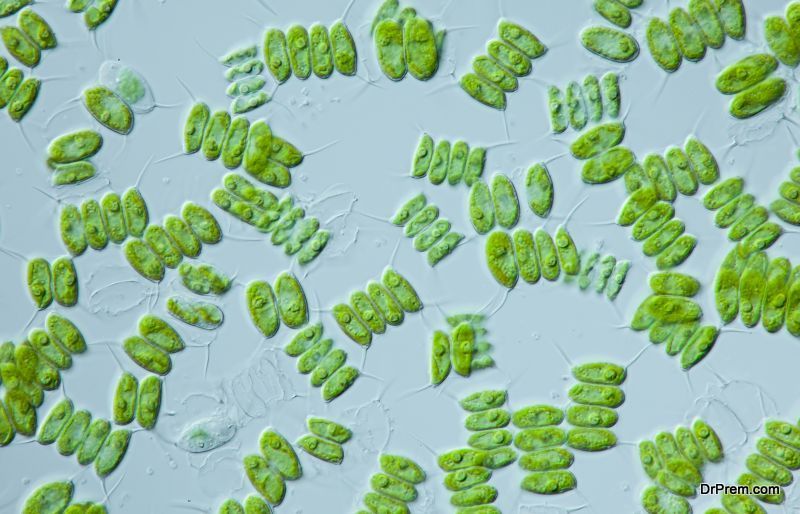 Stacked up with the essential proteins, fats and carbohydrates, this lone single-celled fighter that has survived centuries, has caught the attention of discerning food lovers who have discovered a wealth of omega fatty acids in some algae species.  Though it is known to unsettle your gastrointestinal tract in more than one ways, it is still being looked at as a food choice.
GMO, good start for picky eaters!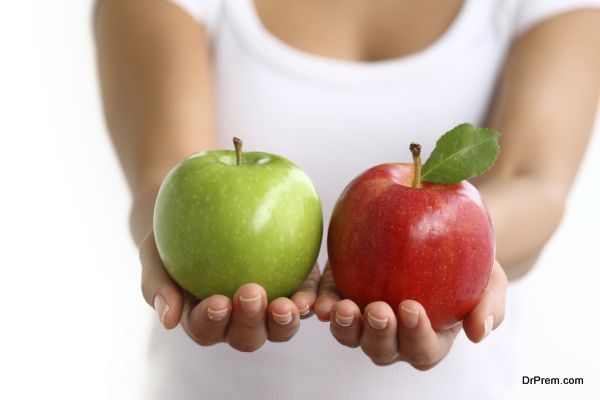 Scientists have effectively dished out non-browning apples, non-bruising potatoes using genetic modification techniques.  The GMO modified vegetables are the next best healthy food options that a health-conscious person would gladly choose.  Majority of Americans, petrified by negative rumours, have exercised care and caution while using them.
Are 3D printers and photosynthesis on the anvil?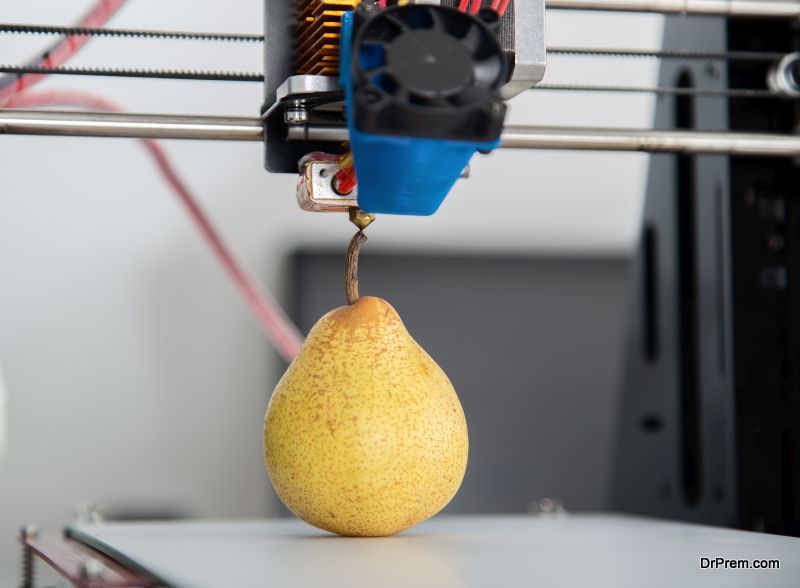 If you view variety in food, as discerning food freaks, then there is nothing better than getting your 3D printer to dish out the choicest food that caters to your gastronomic specifications.  This may be a welcome option amongst the elderly as these are tasty, easy-to-eat and time-saving. This technology was used by even the NASA for the sake of their deep space astronauts.
You can also reinvent yourself by equipping your cells for photosynthesis in such a way that chloroplasts in your cells would tap on the sun's rays to create green food. All you need is a considerable exposure to sunrays, which converts itself into your fresh and succulent green food.