Actress Jiah Khan, who recently committed suicide, left her last six-page letter addressed to her boyfriend Sooraj Pancholi. Jiah's family shared this letter with the media and wanted that the world gets to listen to the voice of Jiah. Her letter reflects the story of her troubled relationship with Sooraj, and her family has told the police about such indications in this letter. Speaking against some media reports, Jiah's younger sister Kavita told that there was no work-related depression for Jiah and she was one of the strongest girls Kavita knew.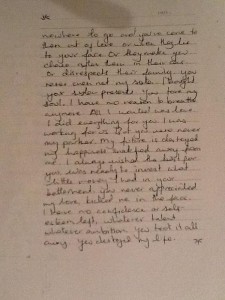 There are excerpts from her letter that indicate Jiah was deeply hurt in her love relationship and Sooraj used to torture her. She even aborted her child with Sooraj. These excerpts say: "I feel dead inside… you tortured me everyday… pain you have caused me destroyed my soul… I aborted our baby when it hurt me deeply…" Some other portions of the letter tell about her deep love for her boyfriend that was never responded back by him the same way. Jiah has written about her dreams and ambitions in life – how she has been ending them all because of the negativity received from her relationship with Sooraj. She has also shared about her expectations from this relation that never got fulfilled.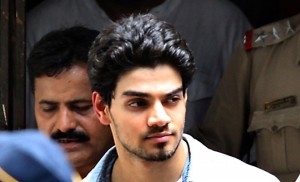 Additionally, Jiah allegedly claimed Sooraj to have been cheating on her. The letter excerpts that tell about Sooraj's character are following: "Your life was about partying and women… you returned my love with cheating and lies… all you want in life is partying, your women and your selfish motives…." Jiah has told about her physical and mental torture in this letter. She also told about spending money on Sooraj, while her love and care were kicked back. Jiah's letter also said that she had been feeling extremely lonely and was left with no self-esteem and confidence in herself.
The police have been currently conducting their investigations in this case and have also recorded a few statements. But, Jiah's family does not seem too convinced with their efforts. During further investigations by the police, they claim to have retrieved some text messages and phone call records of Jiah and Sooraj before she committed the suicide. They have also been investigating the letter and Jiah's conversations on social networks. The progress is on and some more revelations can be expected in this case now.