Narendra Modi is everywhere- short of having his name and face plastered on towels and lunchboxes it seems there isn't a commodity in India which hasn't succumbed to the Modi brand. Such has been his appeal that he has become synonymous with his party- the Bhartiya Jananta Party and perhaps even eclipsed it.  Brand Modi is bigger than brand BJP and there is clearly a lesson here somewhere on how to go about creating and maintaining a brand, especially one in a field as decisive as politics.
But this hasn't been an easy ride. Any top brand individual or corporation will tell you it takes years of diligence, hard work and maybe even a tiny bit of luck. What has it been for the Prime Minister? Let's look deeper.
The makings of NAMO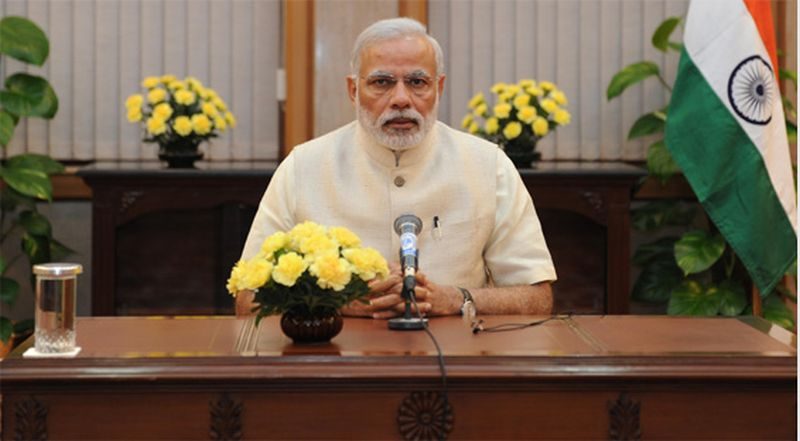 Image Source : NarendraModi.In
Modi has had a meteoritic rise ever since he came into national prominence during the 2002 Gujarat riots. Despite being branded a right wing nationalist he was elected the chief minister of the state year after year. The reason being he gave promises which seemed realistic and promising. The state developed economically as did the state infrastructure and within 12 years time he was the poster boy of the BJP- and well on his way to becoming the Prime Minister. The country, tired of corrupt leaders and characterless leadership, wanted a change and Narendra Modi became the face of that change. However, it wasn't just in the public arena that Modi was riding the waves.
Media Darling
Modi is everywhere in India today and this has been a slow but sure road to getting as much exposure as possible. Sure, one can say that the rise of the Chief Minister of Gujarat took place alongside the rise of social media and the internet. However, Modi understood this change, and not one leader prior to him can relate to the masses, especially the youth the way he can, and he did.
Brand Modi was advertised on billboards, prints, buses and train panels and even during the IPL matches on television. He was connecting in 2014 the way one expects a movie star or musician does. Even in the rural areas, for example his party sent out RVs with LED screens which displayed him making his famous speeches, promising jobs, opportunities and a great future. With time, everyone could sense that Narendra Modi was going to win.
Social Media and Narendra Modi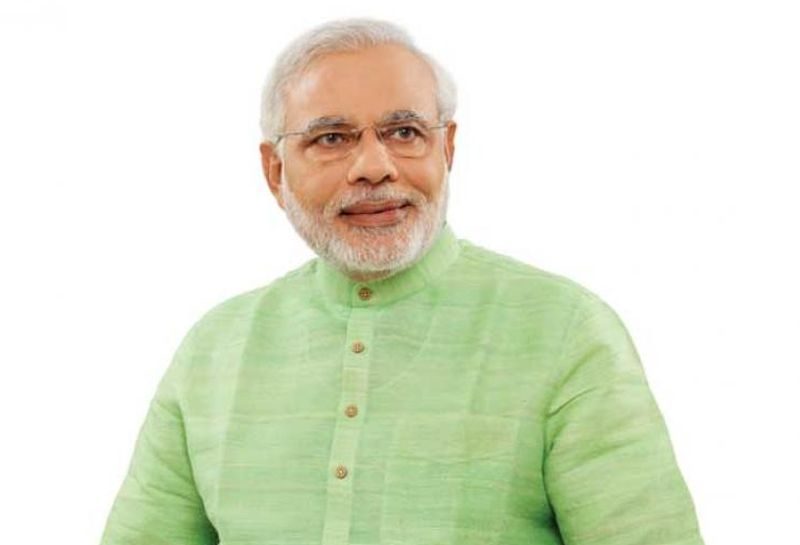 Image Source : Resize.IndiaTvNews.Com
Of course, in this day and age of twitter, Facebook and live streaming news, Modi struck a chord with the masses by being not just present but personally active on all the feeds. Social media is a psychological trigger as it gives everyone a sense of participation and a sense that their personal, individual voice is heard. Narendra Modi has a talented team of PR and social media helpers who make sure he is fresh on everyone's screens. Consider this- in 2014 he was the runaway leader in the number of times his name was mentioned on the internet feeds and blogs- way ahead of number 2 Arvind Kejriwal.
Consider these stats now: He joined Facebook on the 26th of May 2014 and today has 41.7 million followers- even ahead of Donald Trump. The video views on his official page have garnered an astounding 114.41 million views. Other pages initiated by his team like Swachh Bharat Abhiyan and Make in India have a combined twenty six lakh likes. His tweets(well, not exactly written by him, but his team) gather such responses many people feel he should tone them down, in case they incite online wars, which eventually spill down to the streets. There is no denying he is a controversial figure, but he sure knows how to keep his name relevant.
Brand Modi and the future
A brand is based on performance, reputation and hope. The best brands, be they individuals or corporations, have instilled a sense of achievement and belongingness that make the common man aspire to reach them. From an uneducated tea seller to becoming the Prime Minister, Narendra Modi instills in the people not just a sense of hope but also inspiration. If he can, anyone can.  The concepts of Brand identity and Brand meaning are understood by this man who isn't a marketing guru, nor someone who studied business in college.
When the Indian Ministry of Tourism announced him as the mascot of the incredible India campaign few were shocked. Usually reserved for Bollywood stars this was the first time a politician, a man above 60(barring perhaps Amitabh Bacchhan) was appointed to this position. Clearly everyone from the man on the street to government officials feels he has the kind of global appeal that crosses boundaries and thresholds. He wears Brand India on his sleeves and now India is wearing Brand Modi on hers.
NAMO is clearly India's leading brand today, and perhaps also in the future.