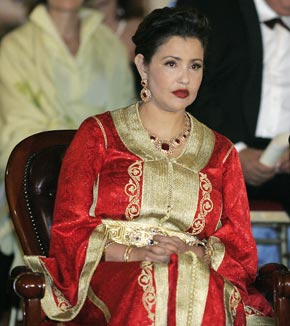 Women World Leaders Association's Prize went this year to the Moroccan princess lalla Meriem. The international trophy was awarded to the princess for, according to the association, her quality as Chairwoman of the National Union of Moroccan Women (UNFM) and for her tremendous effort to help the Moroccan, Arab and African women and reinforce their status in their societies to participate more in development and progress. This award is considered as recognition for her contribution.
On this occasion, Chairwoman of Women World Leaders Nicole Barbin highlighted the role Princess Lalla Meriem does in the national level and at the international scene in her quality as UNESCO Goodwill Ambassadors.
The Princess received the prize during a Gala dinner held under the high patronage of the French President Nicolas Sarkozy with the attendance notably of top French officials in addition to former Ministers, eminent artists and businessmen.