Winter is a time for snowmen and snowball fights, but only when it's not snowing outside. There are days when you're forced to stay inside your home. It gets to be a little nerve racking as everyone gets on each other's nerves. To keep your family's temper as cool as it is outside, you can watch some excellent movies. Here are some of the best films to watch when it is snowing outside:
Cool Runnings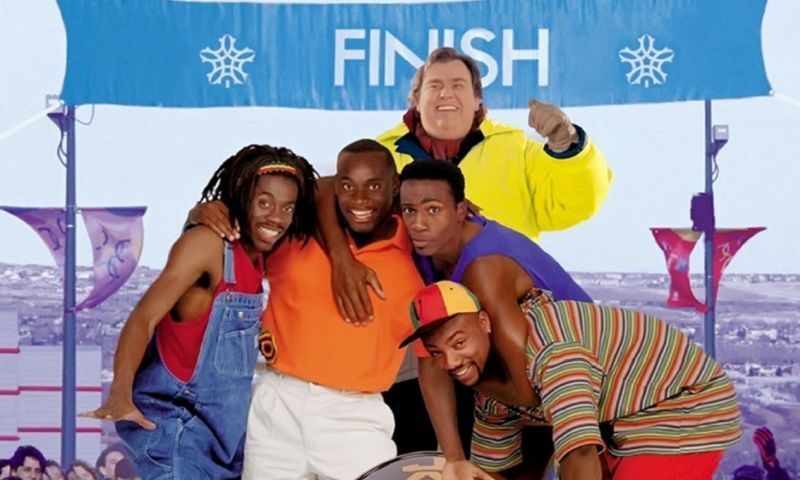 This is our favorite pick for the best films to watch when it is snowing outside. It has all the right ingredients and messages which makes a great family film. It inspires and educates, and, with a lot of bellyaching humor, teaches to have faith in oneself and others. The film is based on the real story of the Jamaican bobsled team. It's THE family movie to see on snowy day, which will dispel all the cold gloom of wintry days.
Eight Below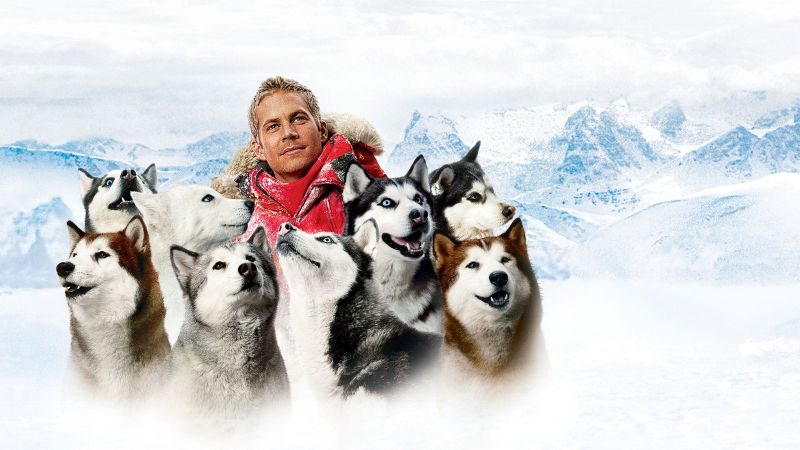 Another amazing winter themed movie based on a real story, it's about the bond between a man and his sled dogs, and a story of survival which is heartwarming and magnificent. Toddlers, tweens and teenagers will all love this movie. 'Eight Below' is the one of the best movies for watching in cold weather.
Cliffhanger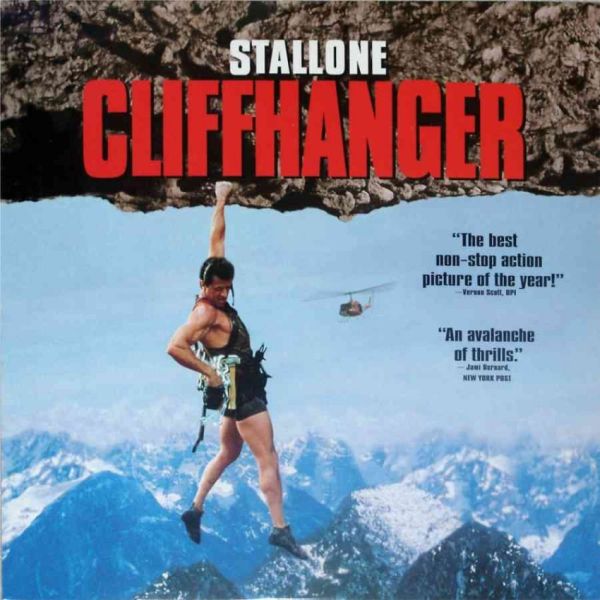 This is one movie you have to watch for the amazing cinematography. The protagonist is lured by the baddies to a mountain range on the pretext of rescuing some stranded people. This is among the best films to watch when it is snowing outside, as it will make you forget all about the numbing cold while you hold on to the edge of your seat! 
Dr. Zhivago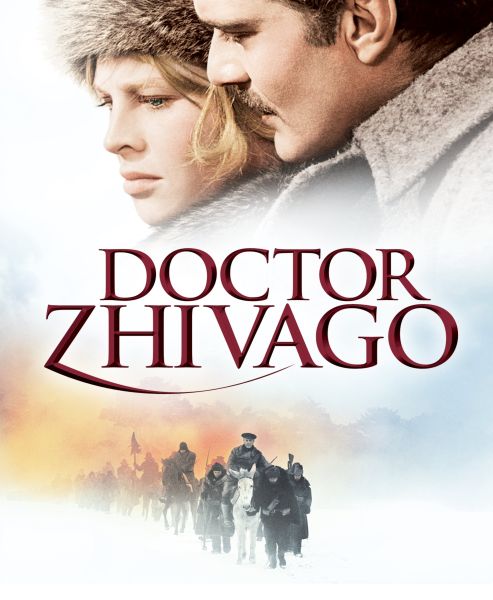 A movie for watching in cold weather with your teenage daughters, it is a love story which has many twists and turns. It's actually for all those who love classics and have a literary bent of mind.
The Day after Tomorrow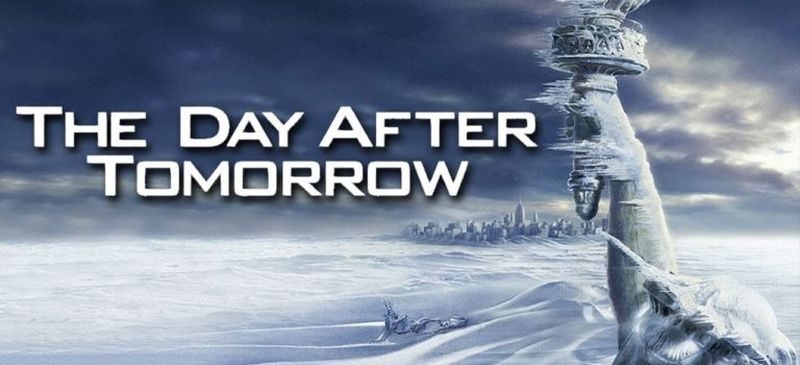 It's certainly among the best films to watch when it is snowing outside, if you haven't already watched it. It's a movie for all ages and genders, as it has very relevant theme of climate change which has been put across in the most glamorous Hollywood style gigantic action movie.
Misery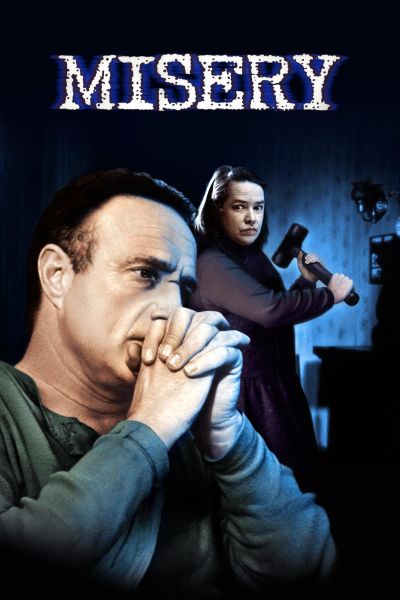 It's about bestselling author Paul Sheldon, who crashes his car in a blizzard, as he is returning from his Colorado hideaway. He is rescued by Anne, who happens to be his 'No. 1' fan. It's a thriller which is definitely a good watch on a cold day. All the excitement and horror will make you 'unthaw' you completely!
The Snow Walker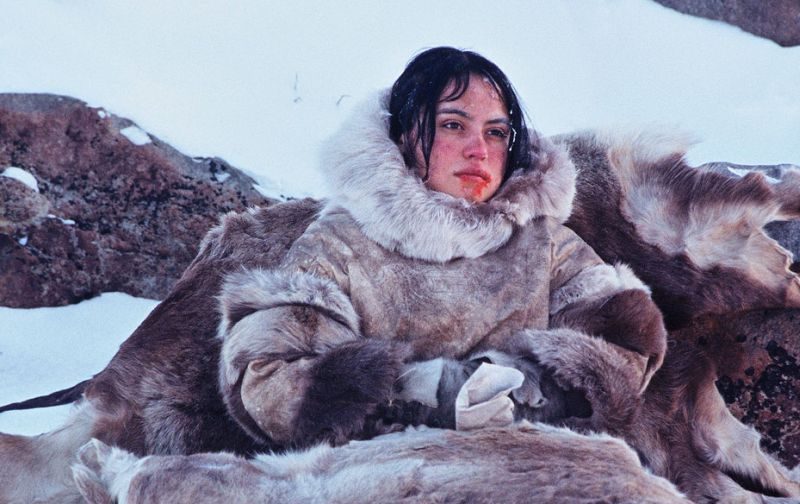 It's a winter themed movie to watch with the family. It's an interesting movie which is all about the ways to survive in the manner of the Inuit tribe of Canada. A pilot takes a young woman to a hospital but their plane crashes in the wild. Then begins the story of the young hot-headed pilot and the Inuit girl who teaches him how to live in the snowy deserts of Canada.
The Revenant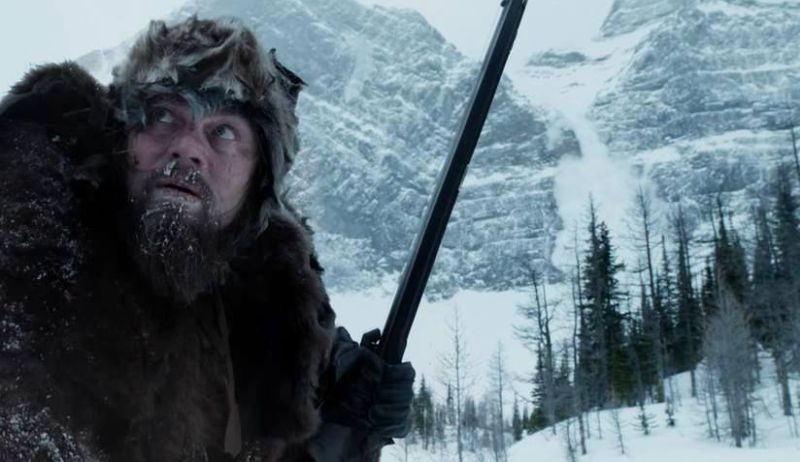 Leonardo DiCaprio gave the performance of his life in this movie, which finally won him the Oscar. Apart from his superb acting, you'll be amazed at the degree of cold he withstood during filming. It's a wonder he didn't get hypothermia. And the grouchy bear adds to the compelling story.
Let me in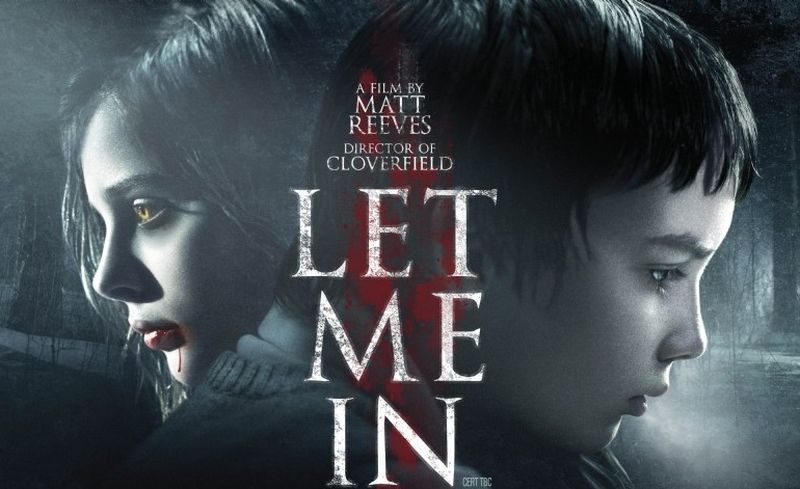 It's a young vampire movie, featuring a much bullied 12 year old boy Oskar, and a girl named Eli. He loves Eli and she gives him strength to fight his bullies. But he realizes that EIi has to drink blood in order to live. The cold winter backdrop of the movie adds to the drama. Set in Stockholm, you can watch it with the whole family. It could be one of the best films to watch when it is snowing outside.
Ice Age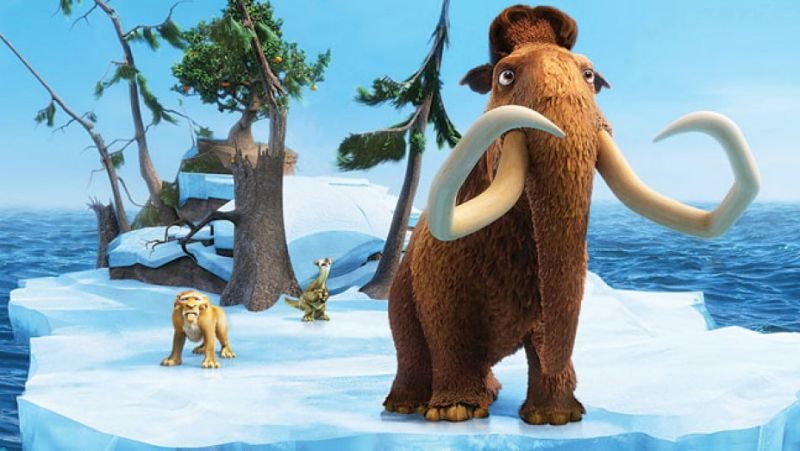 A lovely way to spend winter days when you need cheering up, is to binge watch the entire Ice Age series. Sid the sloth, Manny the mammoth and the saber toothed tiger Diego's adventures are funny yet thoughtful. Another great movie for the entire family to bond over!
The Santa Clause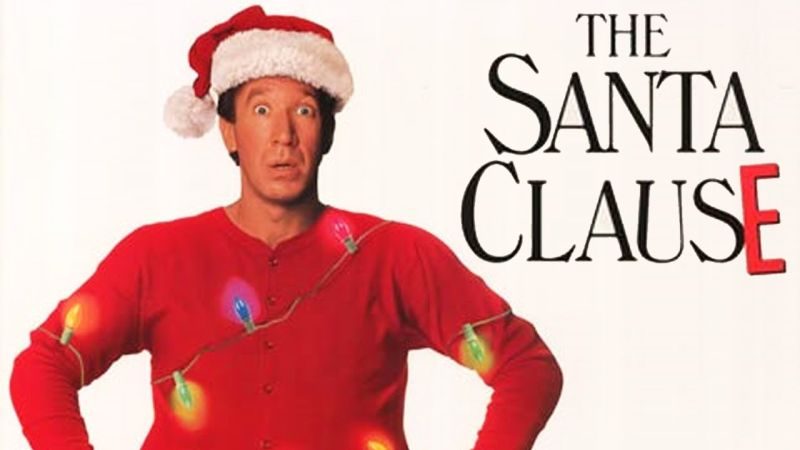 Tim Allen as the unwilling Santa is great to watch. It's a nice movie which is not very serious but will make you think about destiny and what you were meant to do and stuff like that! It has many light moments with Santa's elves which will keep you laughing throughout the movie. 
Mr. Popper's Penguins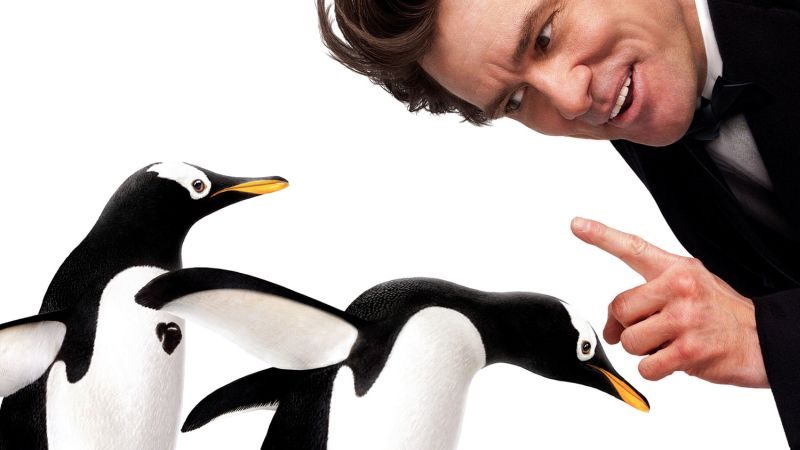 The story of Mr. Popper and his penguins is hilarious and moving. Jim Carey, a businessman ends up with some penguins that he has to care for. It's hard to decide who is funnier – the penguins or Jim Carey, who is really one of the best comedians around. The film is just the best films to watch when it is snowing outside. If you want to keep your tiny tots entertained, then this is the movie. In fact, you might have to watch it quite a few times on many winter days, to make them happy. From beginning to end, it is one of the most engrossing movies ever.
The Princess Bride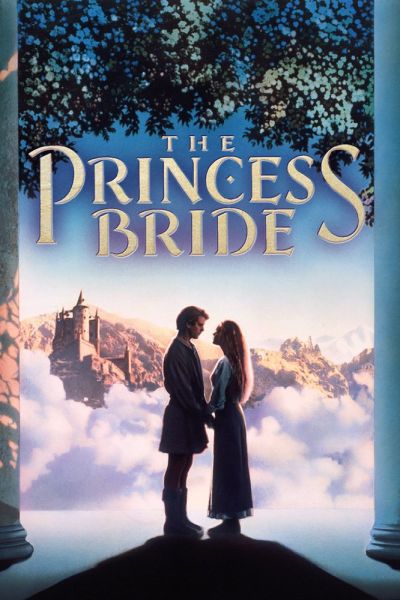 This movie is for all the young and young at heart. A Prince and a Princess, potions and spells will keep you spellbound. A lovely watch with some hot chocolate and popcorn to make it more fun. 
The Shining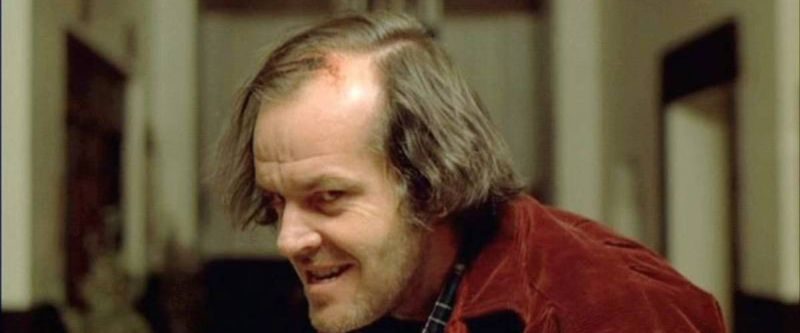 Stanley Kubrick's 'The Shining' will take you to the realm of horror. Starring Jack Nicholson, it's about a writer who takes his family on a horrifying holiday – to an empty hotel in the freezing backwoods). What happens next has made this movie a timeless classic. It's another great film to watch when it is snowing outside. 
A Christmas Story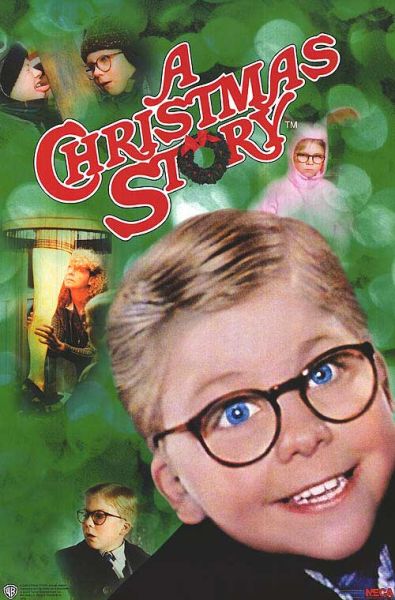 A moving story about a little kid who wanted something very badly on Christmas, as you must have done too. You may have watched it before, but it's another classic movie which your kids will enjoy now. 
Happy Feet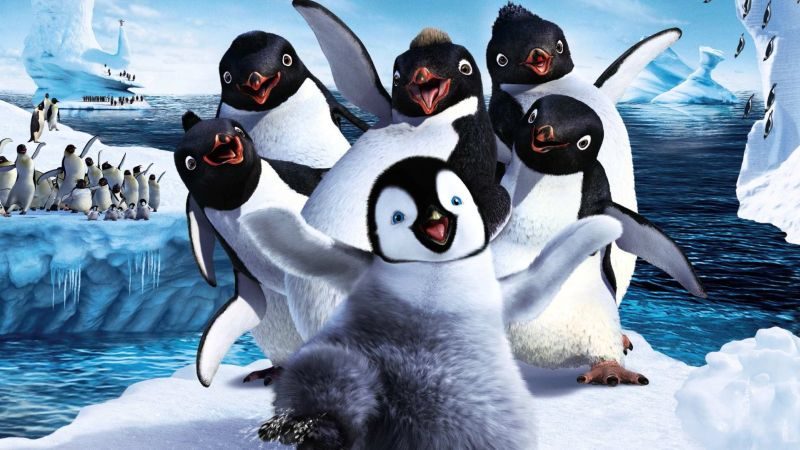 This movie has a strong message which many kids and adults can relate to. It's about a penguin who feels out of place but finally manages to accept himself. And does it with great aplomb, with everyone rooting for him in the end. Lovely song and penguin dance numbers you will all enjoy.
Enjoy watching all our picks for the times you're stuck inside the house. You won't feel how the time flew by with the amazing movies which your entire family will love!