In Tim Burton's Nightmare Before Christmas, Jack Skellington, the "Pumpkin King," is in charge of leading holiday celebrations in Halloween town. After growing weary of the same routine year after year, Jack discovers a portal to Christmas Town, and although he's unfamiliar with the holiday, Jack decides to take it over.
After kidnapping Santa, Jack assigns his townsfolk Christmas-themed tasks like singing carols, making gifts, and building a sleigh. All the Christmas décor ends up being infused with a Halloween theme. When Jack delivers the gifts to the people of Christmas Town, the gifts frighten the kids.
Jack Skellington didn't intentionally prank Christmas, but he shook things up and got everyone out of their groove.
You can go all out like Jack, but you don't need to kidnap Santa Claus (please don't) to shake things up. You just need a few creative ideas, a sense of humor, and maybe an escape plan.
Give unusable gifts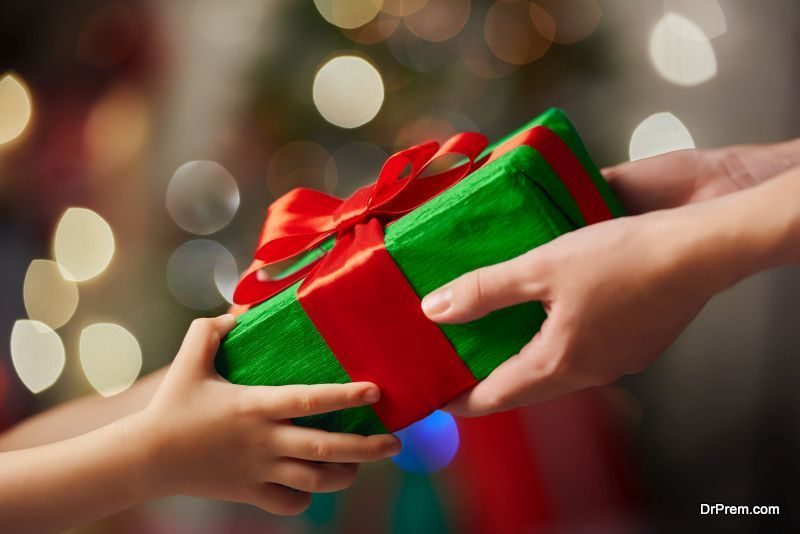 There are plenty of gifts nobody wants on Christmas, like fruitcake, socks, and toiletries. Other unwanted gifts include anything half-eaten, empty packaging, or completely useless like dryer lint.
In 2011, Jimmy Kimmel gave parents a challenge to let their kids open one gift before Christmas, but they were instructed to make it something they wouldn't like. The results were funny. Kids were honest about not liking their gifts, which included an onion, a hotdog (which was happily grabbed by a dog), a half-eaten sandwich, and a carton of eggs. Of course, these kids received their real gifts later on.
Next time you're supposed to bring a gift to a party, pack something the recipient would least expect, like a used tube of toothpaste or a framed photo of Justin Bieber. To make your prank gifts safe for everyone, keep it clean, kid-friendly, and don't use live animals.
Remember to bring a real gift for your recipient, especially if it's someone you're close to. They might feel embarrassed if you don't.
Show up to a family Christmas party in geeky style
If you're expected to show up to a family Christmas gathering in your usual Sunday best, don't do it. Show up in a Christmas-themed suit instead. Technically, you'll still be wearing a suit. Unless you wear a suit that comes with shorts. Then you're almost wearing a suit, but not really.
Compliment your Christmas suit shorts with knee-high Christmas socks that don't match your suit – the kind your grandmother used to buy you as a kid. Defying people's expectations for traditional attire will make your family laugh, even if they don't like it. They probably need a refreshing laugh after so many years of tradition.
Pull harmless pranks on party guests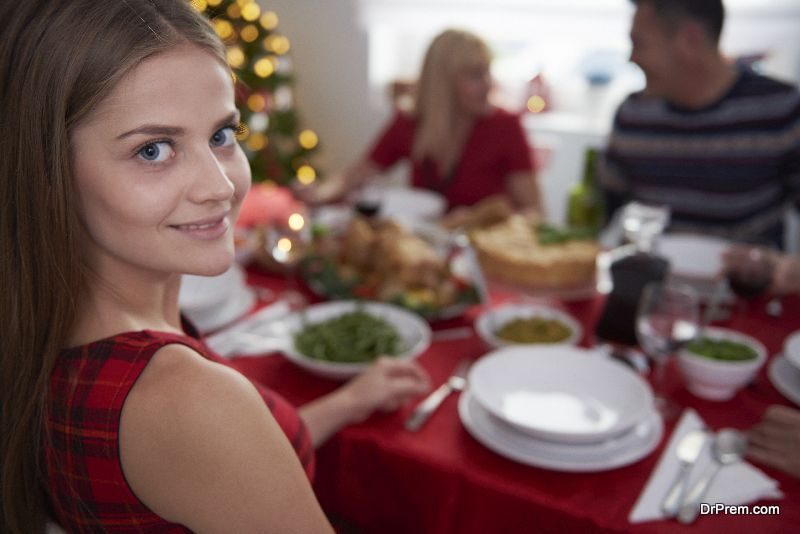 Pranks will work for any party, but you can get away with certain pranks more easily when the hosts have a decorated Christmas tree.
Slip a few prank ornaments on the tree when nobody's watching. The ornaments don't need to be obnoxious. They can be anything from dog biscuits and ping pong balls to photos of yourself making weird faces. The point is to put something unusual on the tree that won't be noticed for several days.
You can also play pranks on other party guests. When guests are expected to bring some food to the party, it's a great time to prank people with salted cookies. Bake some delicious chocolate chip cookies, and replace the sugar with salt. Try to arrive while everyone's busy introducing themselves so you can slide your cookies onto the table of goodies undetected. People may see you put the cookies down, but if people are busy chatting, they probably won't remember when they take that first, salty bite.
Shake it up safely
Christmas traditions like tree decorating, baking, and cooking are fun, but can get boring after years of doing things the same way.
Bring the spirit of Christmas back by putting a picture of your beloved pet on top of the tree, and trade out the turkey and ham for lasagna or fettuccine alfredo. Ask your guests what their favorite foods are, and have a buffet-style smorgasbord instead of a traditional meal. Doing things the same way each year is part of what makes tradition, but who says you can't shake things up now and then?
Article Submitted By Community Writer