If you are someone who loves to help others and give back to your community, then choosing a career that allows you to do this every day could be the ideal option for you. While there are many paths you can explore that will enable you to do this, nursing is one of the most popular choices. Not only will you be actively helping others, but this career can also offer you stability, career progression opportunities, and a good salary. It is one of the most respected professions in the world, but not everyone has what it takes to be a successful nurse.
If you think this is the type of career that you would like to pursue, below are a few key things to think about and tips to help you get started, as well as some advice on how to survive in one of the most high-pressure jobs in healthcare.
Do Your Research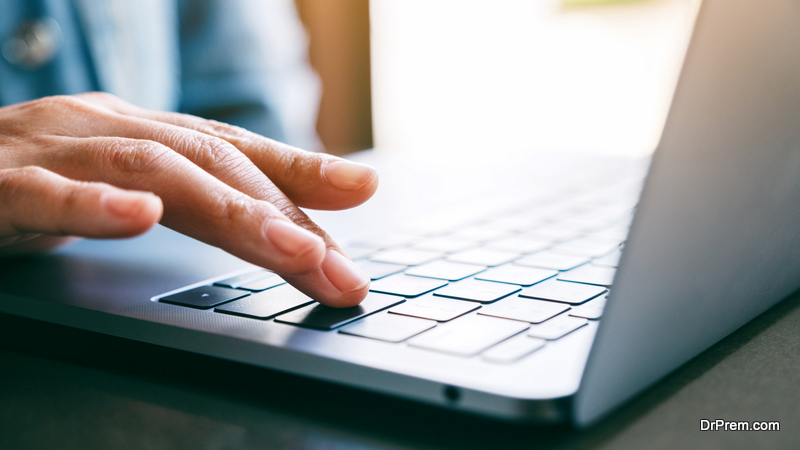 It can be easy to fantasize about a career and get stuck on the idea you have in your head about it. However, it isn't until you start working in these roles that you begin to see the reality of what they are. This is why it is always sensible to do as much research as possible into nursing, or any other career you are interested in, to help you get a more thorough understanding of what to expect.
There are plenty of resources online that can help you get a more in-depth look at what to expect in a nursing career, but if you can, consider reaching out to nursing professionals and asking them about what they love about the job and the parts that they might not like so much. Speaking to nurses who have established careers can help to provide that additional insight into what everyday life is like in this role. This might not always be possible, but it could also be worth asking if someone doesn't mind you shadowing them at work so you can get a first-hand glimpse at what they do before you make any decisions about whether to pursue this career or not.
What Skills Do You Need to Have to Be a Nurse?
When you are studying and training to be a nurse, you will learn about the technical skills you will need. However, there are some characteristics and skills that you should have already if you want to be a successful nurse. These include being well organized, having good time management skills, strong communication, and being able to adapt well to changing situations. You will also need to be compassionate, and this is a key component of nursing and caring for others. Ideally, you won't be squeamish, but this might be something you learn to get used to on the job. Patience is another great quality to have as a nurse and perseverance. There are other important skills you will need, but these are some of the foundational qualities a good nurse will have.
Go to Nursing School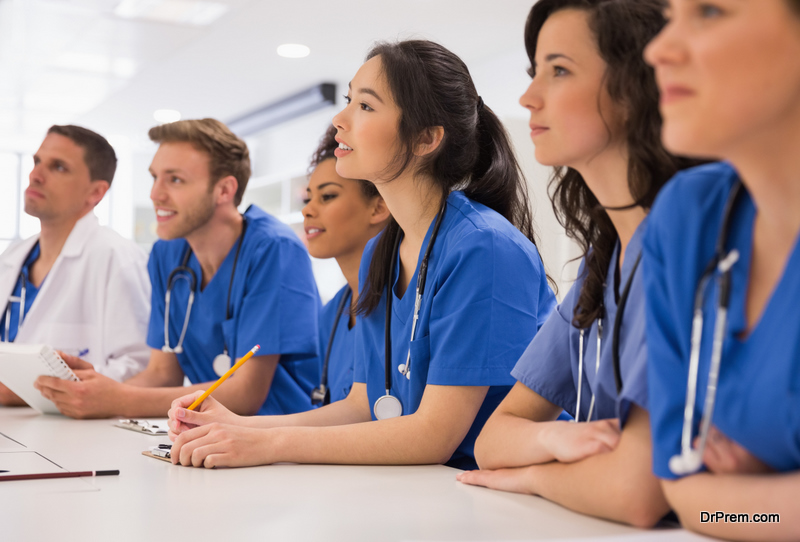 When you have done your research and you feel confident that nursing is the right choice for you, then the next step is to enroll in nursing school. You will need to get a BSN degree or ASN/ADN diploma, and you can expect to be studying these courses for two to four years, depending on the type of course you choose. A BSN might be more beneficial, however, as it tends to cover the same topics as an ASN/AND but in more depth.
Once you have graduated from your nursing degree program, you will then need to sit a licensing exam to become a registered nurse (RN).
Consider Your Future Career Prospects
As mentioned previously, one of the great things about a nursing career is that there are plenty of different paths you can explore once you become an RN. After working for a few years as an RN, it could be time to start thinking about what those next career moves might be for you. Below are some options to consider.
·        Nurse Practitioner
A nurse practitioner can be a good choice for nurses who are looking for some additional responsibility and a step up in their careers. You will need to return to your studies if you are interested in pursuing this position and get a master's qualification and further training to become a registered NP. In this role, you will be able to write patients' prescriptions, carry out physical examinations, make diagnoses, and order diagnostics tests. You could choose to work in a hospital setting, a GP office, or a smaller healthcare clinic. As an NP, you will be there to offer patients advice, curate healthcare plans with them, and generally help them to maintain good health.
·        Mental Health Nurse
If you are interested in working in mental health, you could transition into this field as a nurse later in your career. You will be working with other members of the mental health team to care for patients, building relationships with them and ensuring that they are getting the support they need. You'll be keeping records, administering medications, and speaking to relatives to help them better understand mental health and what they can do to support their loved ones at home. You may also visit patients in their homes at times if this is the kind of care that they require.
·        Pediatrics Nurse
While helping others might be your calling in life, if you enjoy being around children, then working as a pediatrics nurse could be a great fit for you. You'll be taking on the usual nursing tasks, such as monitoring patient progress, observing their symptoms, administering medications, and assisting doctors and other healthcare professionals. As a pediatrics nurse, you will also be there to help reassure the children in your care and try to keep them feeling positive. You will also be doing the same for parents, helping to keep them updated and offering advice on what they can do to help, or any symptoms that they need to look out for. This can be a very rewarding job, albeit upsetting at times, but if you do like spending time with children, this could be a great way to combine your passion for nursing with your care for kids.
·        Nurse Researcher
If you thrive on doing research, moving into this role during your nursing career could be the perfect fit for you. You will be creating reports based on your research and analysis to improve the healthcare system overall. This is another role that will require you to have at least an MSN degree, and it can take several years to be able to move into this role as you gain more experience. You could work for hospitals, academic institutions, and research organizations in healthcare, so there is also a variety of working environments to explore. A lot of nurse researchers still work with patients, too, so you wouldn't have to give up this aspect of the job either if this is something that you particularly enjoy.
·        Critical Care Nurse
For those who enjoy working in fast-paced environments, you couldn't get closer to that than working in critical care. These nurses will be in ICU and ER departments, as well as cardiac care. You will need to be able to work well under pressure as a nurse regardless, but this is certainly a skill that will be required in this kind of nursing role. To become a critical care nurse, you will need an undergraduate degree in nursing, but a higher-level degree could also be beneficial. More importantly, you will need to have experience in this area, so ask if you could shadow other critical care nurses or enquire about any possible mentorship schemes your place of employment has for this. You can then look at taking a course to become a certified critical care nurse.
·        Public Health Nurse
If you think you would like to work in a non-typical healthcare environment, working as a public health nurse could provide that opportunity for you. They often work in local government health departments, schools, community agencies, charity organizations, correctional facilities, etc. In this role, your focus would be on teaching groups in the community about healthcare and working toward implementing healthcare policies and improving this service. You will be looking at ways to make it easier for members of the community to access these healthcare services, and assessing needs and risk factors. It can be an interesting and welcome change of pace from the usual hospital or clinical settings for nurses who want to try something a little bit different.
How Can You Survive in a Nursing Career?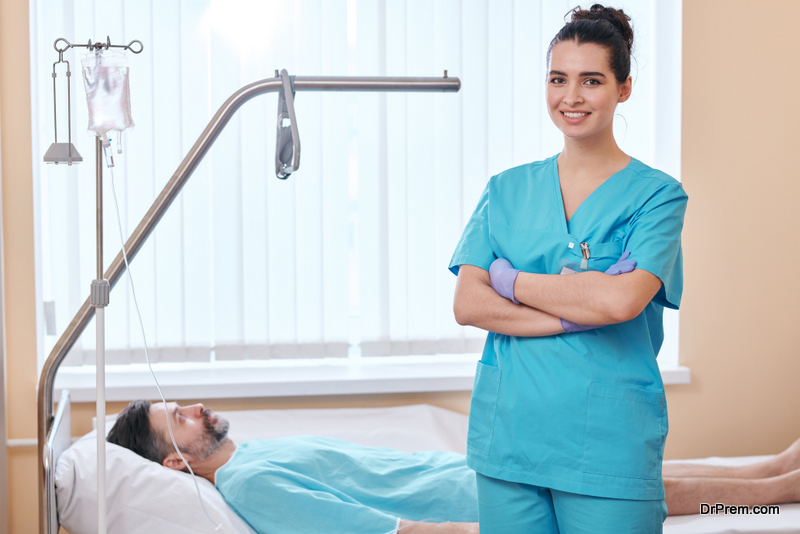 Nursing can be an incredible job, but it is no secret that it can also be one of the most challenging careers to take on. With long working hours, pressure to deliver quality care, and at times, seeing some losses or life-altering incidents, it can quickly begin to take a toll on your well-being. This is why you do need to be passionate about a career in nursing and helping others, as this will be your driving force to get through the harder parts of the job.
You will also need to make sure that you are taking the necessary steps to practice good self-care as a nurse. This includes eating a balanced, nutritious diet as often as you can, and making time for regular exercise, whether this is going to the gym or enjoying leisurely walks in your spare time, or another physical activity that you like. It is important to set aside time for yourself as well, such as indulging in some fun hobbies that you have, taking a relaxing bath, or even visiting friends and family. You might also find journaling, meditation, or other mindfulness techniques can help you to manage feelings of stress better. This might not always be easy, particularly for nurses who are working shift patterns that change regularly, but trying to maintain a good sleep cycle will also help you to feel energized and reduce stress.
Getting along with your colleagues on the nursing team and the rest of the healthcare staff will also be necessary, not just to make sure you are all delivering that quality care, but so that you can support each other, too. It is important to make these connections with others who understand the highs and lows of the job, as this can make it easier to talk through work-related issues that are getting you down. It is also worth keeping an open mind regarding counseling when you are a nurse, particularly if you have had to deal with some traumatic experiences, such as losing a patient or even working through a pandemic like many healthcare professionals have been doing these past few years.
You should also strive to keep yourself updated with the latest news and developments in the healthcare sector, as they could directly impact your role. This will help you to feel more confident in your knowledge and skills, and could also be beneficial to you when it comes to applying for other roles later in your career.
Nursing can be a wonderful career to get into for the right person, but it will come with many challenges as well as rewards. It is easy to see why many people are drawn to this kind of work, as it's a fantastic opportunity to help others, push yourself and grow in a personal capacity as well as a professional one. It can offer great job stability and often great salaries that will keep you comfortable, particularly for specialist roles. This kind of career is certainly one worth considering if you do have that drive to give back and improve the lives of others, but you should make sure that you have carefully considered the pros and cons of working as a nurse before you move ahead with your plans. Hopefully, this guide has helped you to think more deeply about a nursing career, and inspired you to look into this as an option further.
Article Submitted By Community Writer