There were a huge number of healthcare companies displaying innovative  devices with some mindblowing tech. Fitness gadgets and wearables, robots to provide homecare , diagnostic tools which can handle in-depth diagnostics, stress-relieving devices  stood out. Beauty and personal care devices too were there in a good number too, catering to the millennial crowd. Take a look at these fitness and healthcare gadgets that made a mark at CES 2019.
The best healthcare and fitness gadgets at CES 2019 
1.     Touchpoint Basic
There is hardly anyone in the world today who is not affected by stress. Stress can result in many different physical symptoms, making people ill. Worldwide, it is estimated that almost a million people call in reporting sick due to stress related illness.
The Touchpoint is a very desirable piece of health tech as it promises to eliminate stress. There are two watch-sized wearables which emit 'haptic' vibrations. There are three different intensities to choose from. Developed by Amy Serin, a neuroscientist, the concept behind Touchpoint is that physical stress symptoms such as faster heartbeats can be relieved by bi-lateral stimulation, in just a matter of 30 seconds. You can't use it on the sly but, as the sound of the vibrations is quite high, as high as a phone's ringtone.
2.     Testcard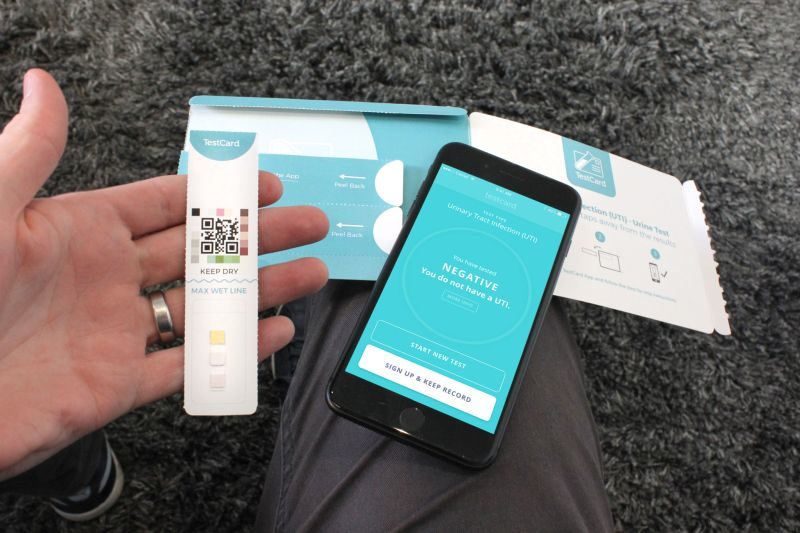 Testcard is a urine test, but it can give you information about UTIs, glucose levels and of course, pregnancy. The tests are reliable, affordable and easy, and the company mails the tests to you. The tests are to be used in conjunction with iPhone app (Android app is being developed). The reason we included this test is that you can do not one but three tests in the privacy and comfort of your home.
3.     Omron HeartGuide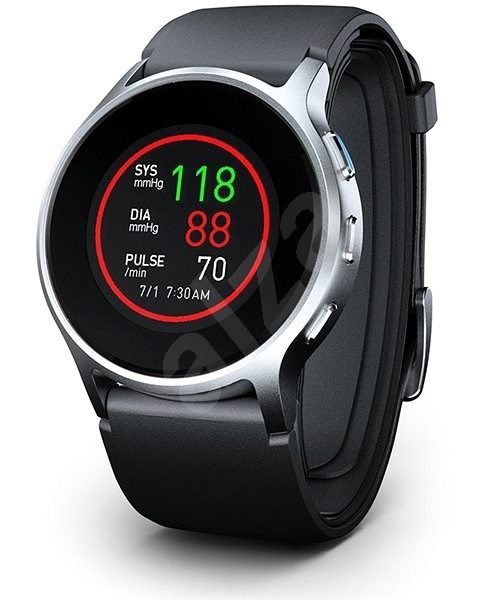 We loved this smartwatch at CES 2019. This is meant for patients with high blood pressure who are at risk of strokes. It has an inflatable cuff with which you can take your blood pressure manually or set it to automatically take readings, even at night. Health tech like this is very helpful, as doctors can understand more about your health from regular readings. It is also one of the fitness gadgets which can count steps and track sleep patterns. It is FDA cleared too, so you can trust the gadget a bit more.
4.     EyeQue VisionCheck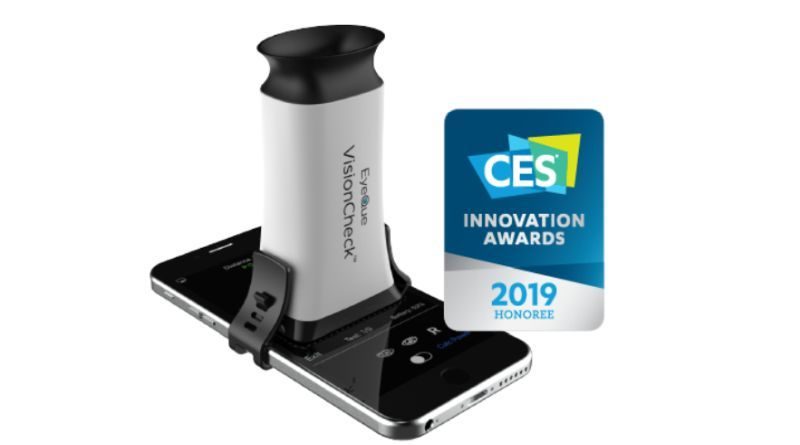 One of the emerging trends at CES 2019, was the prevalence of health gadgets and devices which could help people to monitor their health. EyeQue Visioncheck falls into this category. An amazing innovation, you can test your eyes with it right at home. Till now, to know whether you need glasses or if your power has increased, you had to visit an optometrist.
But with EyeQue, you can get 'EyeGlass numbers' which can be taken to certain retailers which will accept the EyeGlass numbers and on your own, buy prescription glasses. Vision tests at optometrists' are more accurate and comprehensive, however, and if you experience any discomfort in your eyes, its best to visit an eye doctor.
5.     Stanley Black & Decker home care companion – Pria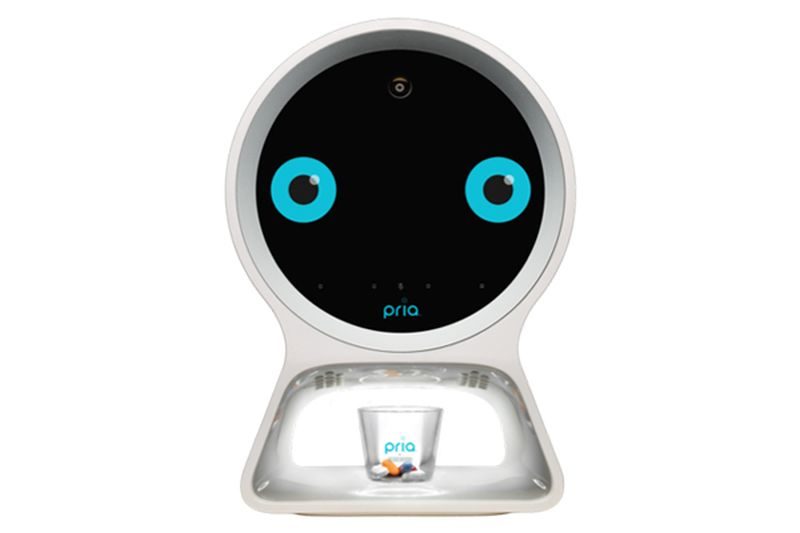 The Pria is designed to take care of your medical needs at home. It responds to voice commands, serves medication (up to 28 doses), gives reminders to the people it is providing care, has inbuilt video calling feature too. It can be a good substitute for human caregivers, as it can monitor your relative/patient and send the required alerts via an app (tablet or phone).
AI is one of the emerging trends, and Pria is one of the AI integrated bots to hit the market this year.
The Pria is lifelike with eyes and mouth and a feminine voice, which has a hint of a personality. It is connected to the cloud too, and Microsoft Azure provides the backend support. Pria can be a way for primary caregivers to get a little rest and make it easier to go for shopping trips or day trips.
6.     Butterfly IQ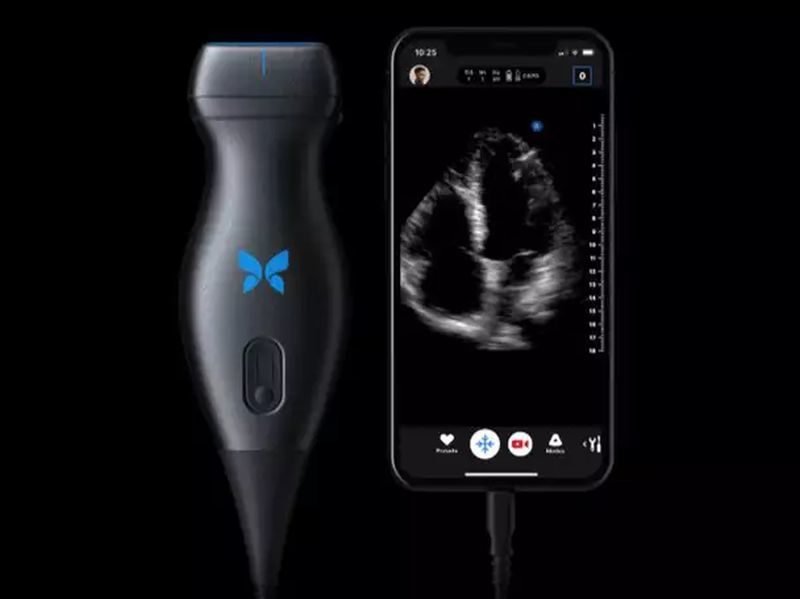 Butterfly IQ can be incredible useful for pregnant women. The sonogram can soothe you and prevent panic attacks by carrying out a scan of any part of the body, such as abdomen, muscles and heart. You can send the images to the healthcare provide for diagnosis.
7.     Diapason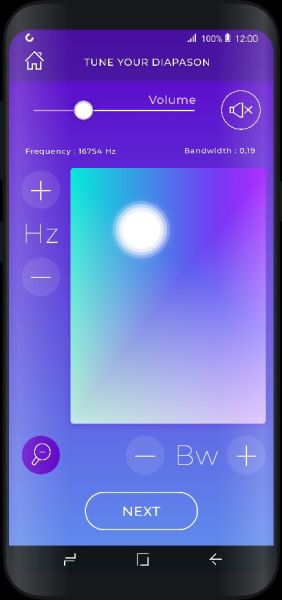 Tinnitus sufferers have a hard time as they have to bear the ringing in their ears, and still keep going about their normal life. There is no cure for this unwelcome, constant ringing in the ears. Immersive Therapy, a French company, is aiming to tackle the problem with the Diapason app. The software can run on iPhone and Android both, and it might be able to retrain the neurons which are misfiring and causing the problem.
8.     Withings Move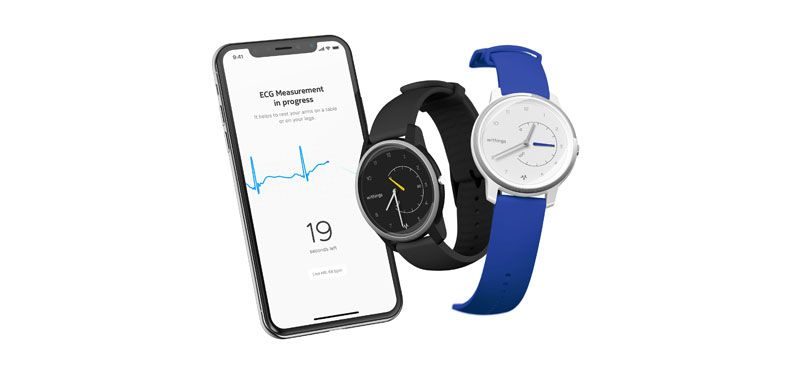 At CES 2019, we came across the most amazing wearable tech and fitness gadgets. This smartwatch looks like an ordinary watch but it can electrocardiograms easily. It tracks sleep patterns, and checks for irregular heartbeats. All this could be done earlier with the Apple Watch Series 4, but the Withings Move does the same functions at a price half than that of the Apple Watch.
9.     Keppler Vision Engine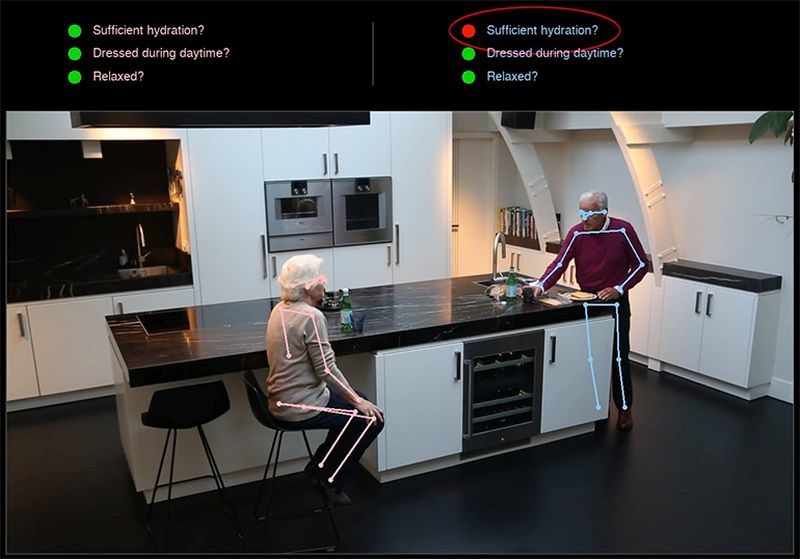 Image Source : medgadget.com
Its software which can analyze live images of people and recognizes actions and body language, and this tech might become a common feature in smart cams. It can detect whether someone is relaxed, angry or defensive. It can be of help to people as it can detect if someone is under some distress (falling down etc).
10.      Quell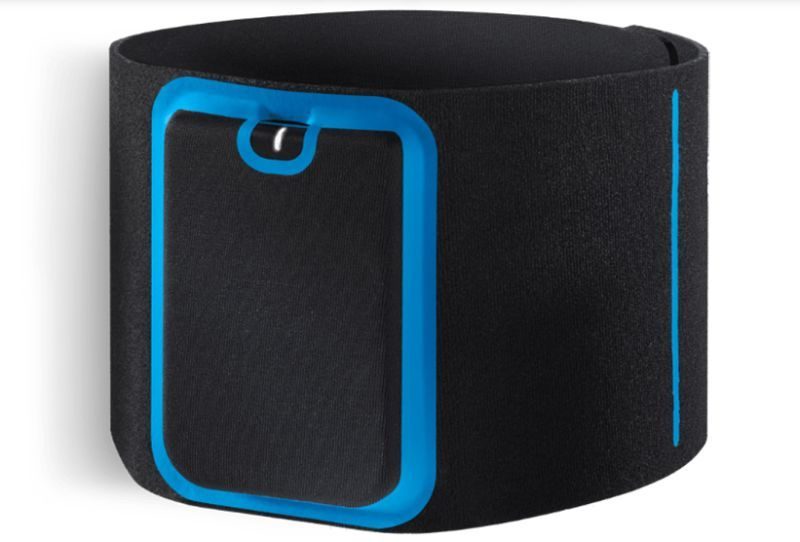 Millions over the world suffer from debilitating pain. They have no option but to rely on pain killers, which sometimes result in an unhealthy dependence on them. Pain medication can lead to medical complications too. Quell is a pain relief device which can be strapped to the leg. The small device gives mild shocks which disrupts the pain signals, and thus reducing your pain.
CES is the show the whole world looks forward to, as all the big names and the startups vie with each other to display their unique and updated products. These products overwhelm with the use of advanced tech, imaginative designing and creative uses.