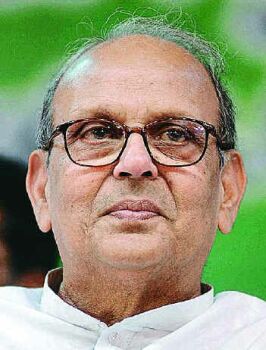 Former Indian prime minister and Janta Dal leader Vishwanath Pratap Singh died today. He was 77 and suffered from a prolonged illness.
Born in Allahabad, Uttar Pradesh in June 25, 1931, he led the National Front alliance to victory in the 1989 general elections defeating the Congress Party.
He served as the 10th Prime Minister of India from 2 December 1989 – 10 November 1990 before his government becoming the first to be defeated on the floor of the House following BJP's withdrawal of support.
He would be best remembered for implementing the Mandal Commission recommendations which suggested that a fixed quota of all jobs in the public sector be reserved for members of the historically disadvantaged so-called Other Backward Classes (OBC), which resulted in nationwide protests by students including a number of suicides by protesters, most famous of which was the attempt to commit suicide by self immolation by Rajiv Goswami.