You've set the date for the wedding of your dreams. It is now time to choose or design your own wedding invitations. If you choose to design your own invitations, there are many options for engaged couples. You can design and create your own unique save the date or photo wedding invitations. First, select some of your best engagement photos which you may want to showcase on the cover of your invitations. Next, you will want to choose an easy to use program to design the perfect card for your perfect day.
Creating Your Personalized Wedding Invitation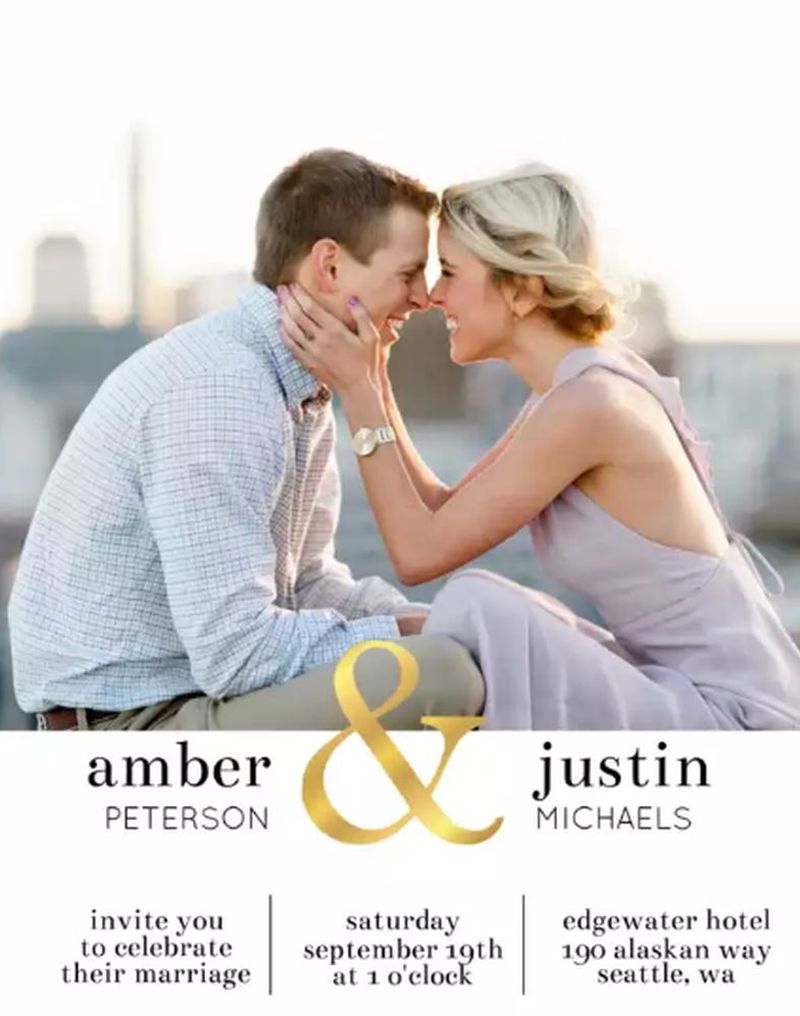 Wedding invitations are as individual as you are and can be custom designed with a wide variety of styles, designs, colors, and photos. You can choose from trifold, bi-fold, flat cards, and more. Sizes can also vary, from 3.5″ x 5″ to 5″ x 7″ cards. You can also choose flat cards or pop-up whimsical cards to enchant your invitees.
When designing your own cards, you will be able to share you and your fiancé's individual personalities and express your love of one another with photo invitations your guests can keep and treasure. Customized wedding invitations give guests a peek into the emotions you want to invoke on your special day. The wording you choose will also convey the overall vibe of your wedding, whether it is casual or super formal. You can choose a classic and timeless format, or decide to use a more contemporary style, such as a pop-up card. By creating your own photo invitations you are creating a beautiful memento for your upcoming day. Mixbook.com offers a free wedding invitation sample kit that has thousands of designer templates that can be personalized for your individual taste.
When personalizing your photo wedding invitations, you will want to pay close attention to the variety of the engagement or other photos you want to use and whether the card design you want requires horizontal photos, vertical photos, or both. You will want to choose a few different designs featuring different photo orientations, so you have a variety to work with once you do get your photos back before settling on a final design. Once you settle on a final design and pictures, the rest of the design process is easy.
Today's Trends and Ideas for DIY Wedding Photo Invitations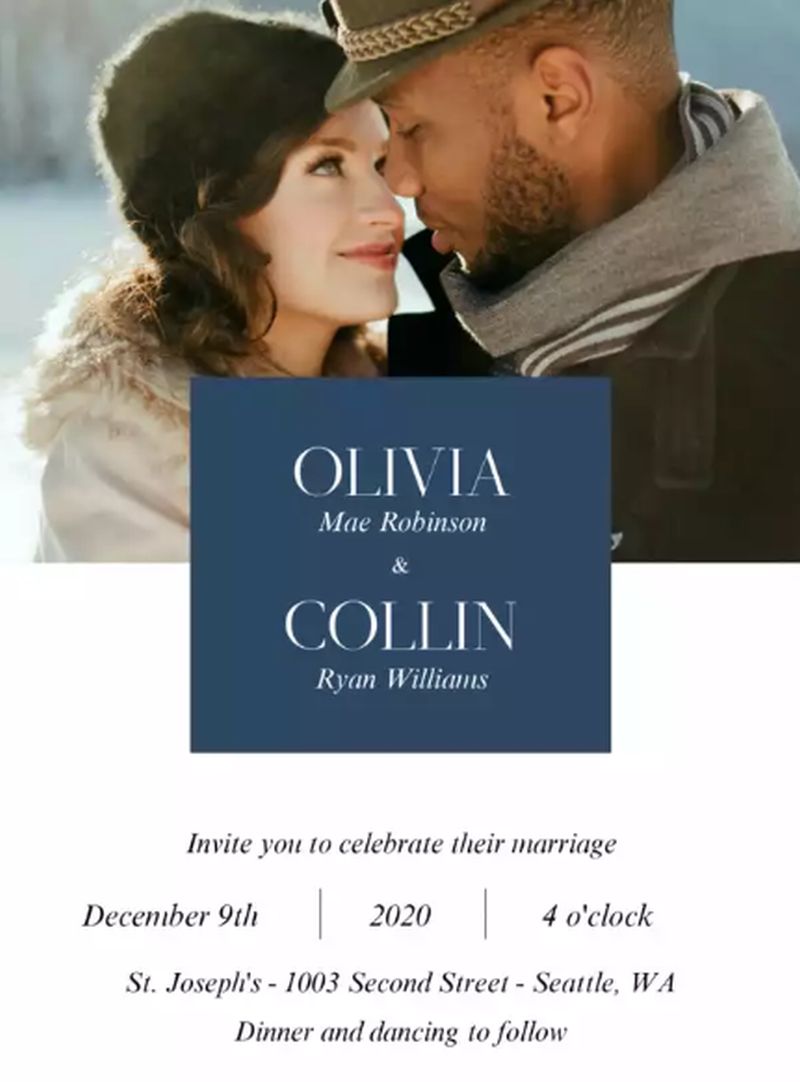 Today's wedding invitation trends run the gamut from classical to whimsical. Your invitation will set the tone for your upcoming nuptials, whether you use a romantic photo, a collage of photos, or a simple elegant design. Popular themes include watercolor designs, woodgrain designs, floral accents, and abstract or geometric patterns. From calligraphy to monograms, you can design your personalized wedding invitation down to the last little detail, including the font you use.
Foil-pressed accents are very on-trend now. Foil adds an elegant touch to a standard wedding invitation. The vast selection of customizable photo wedding invitations lets every DIYer reflect their love and personalities through the card they design. Foil and gilded accents also add a touch of shine and a wow-factor to your card. Whether you want a glitzy design or want to add glamorous detail to your card, foil is a great addition. You can create the perfect wedding invitation with touches that are uniquely yours thereby creating an unforgettable way to tell your romantic story.
On your wedding day, all the details, including the invitations should tie back to you and your fiancé as a couple. Your invitations personify your relationship, the theme of your wedding, and the overall feel you want to achieve on your special day. At Mixbook.com you can choose from over 80 different colors to match your wedding colors, individualize fonts of every shape and style, and choose the best photos to showcase your love. You can also create beautiful lines, like rounded corners to enhance the look and feel of your photo wedding invitations.
Mixbook provides the highest quality products, great customer service, and quick turn-around time, all with an easy to use guideline to design the perfect card for your unique needs. You can even design your own wedding photo book or personalized thank you cards to send out after the wedding.
Article Submitted By Community Writer